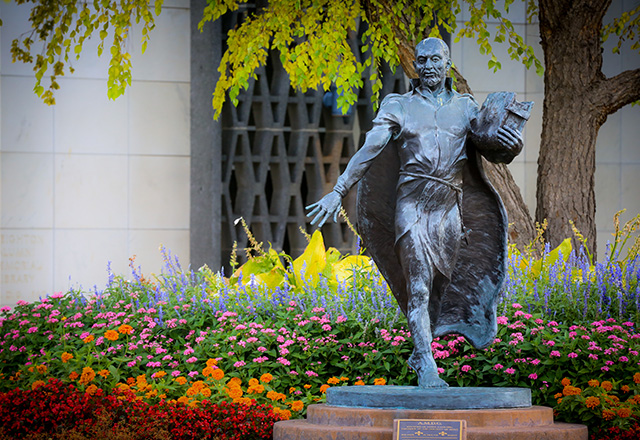 Find your School or College
Every school or college has its own identity, its own spirit, its own cherished community of students and alumni, faculty and staff.
Yet all communities are connected by a foundation rooted in the liberal arts and a campus-wide commitment to the humanities. We believe that all areas of knowledge are — as Einstein put it — "branches of the same tree."
At Creighton, all the pieces matter. All efforts work toward our collective mission. Every school or college reinforces every other.
The result? A comprehensive education unlike any other.
Learn how you can stay involved with Creighton and your school or college today.
College of Professional and Continuing Education
Support scholarships
You can support scholarships in all of Creighton's schools and colleges!