Forever a part of Creighton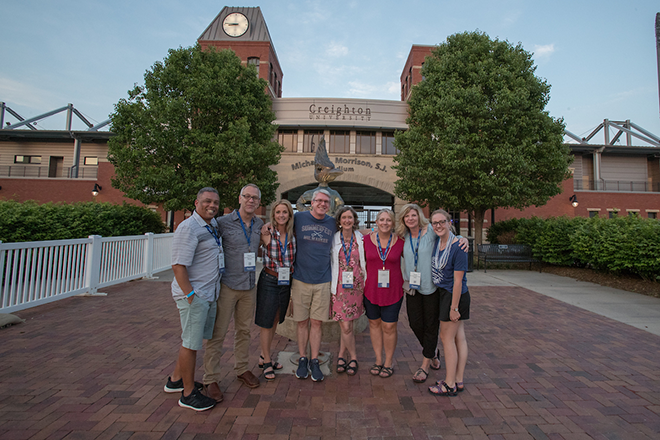 You are part of a one-of-a-kind and ever-growing community — about 77,000 Bluejays living across the country and around the world.
With a Creighton degree comes lifelong membership (but without any dues!). There are so many ways to keep connected, with the University and with each other. Explore how you can stay involved — through alumni events, volunteer opportunities, Bluejay benefits, regional and affinity groups and so much more!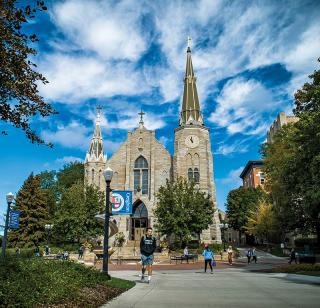 Stay connected
There are so many ways to stay connected to the Creighton community — from reconnecting with old friends to meeting alumni in your area to enjoying events with your fellow Bluejays!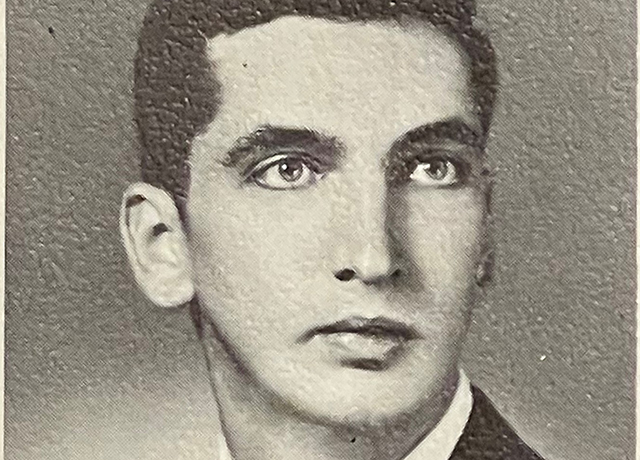 Leaving a legacy through estate planning - as a loyal Creighton donor and member of the Heritage Society, Doug Head's generous estate gift will continue to support the University's educational mission well beyond his lifetime.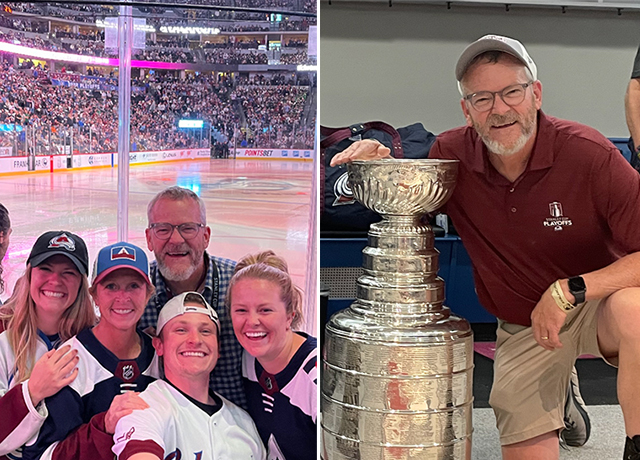 For nine seasons, Denver-based Dan Selner, BA'85, DDS'89, has served as the team dentist for the Colorado Avalanche, the NHL team that recently won this season's Stanley Cup championship.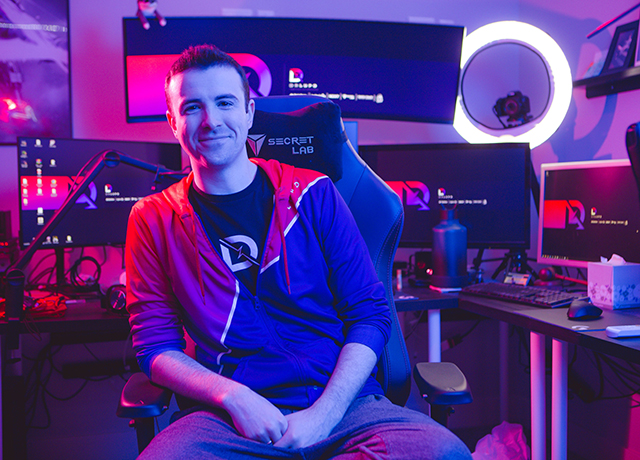 Alumnus Ben Lupo, BSCS'09, has made a wildly successful career out of gaming for and with others, having drawn millions of followers and raising more than $10.5 million for cancer treatment and research.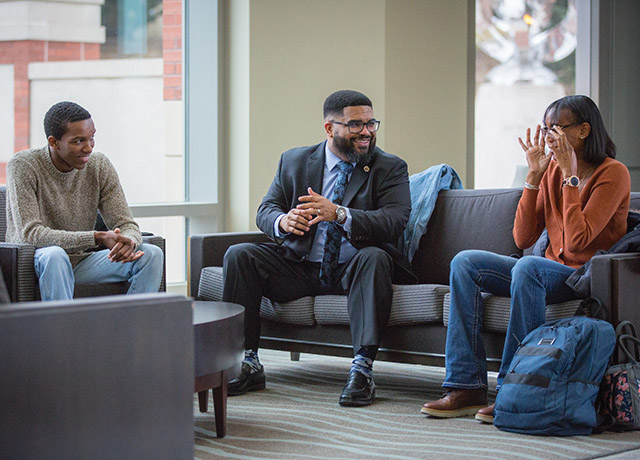 Creighton forms Black Alumni Group
Comprised of more than a dozen members, the board is both a culmination of a lot of work and another step in a larger mission of diversity and inclusion for the entire Creighton community.
Read the story