The heart of Creighton
Creighton has grown significantly since its early days as a one-building college in an up-and-coming frontier town. Yet through every change big and small, we've embraced our foundations.
Our vision for Creighton's future rests on our bedrock belief in a Jesuit education that forms each student as a unique and extraordinary person. A Creighton education is more than a degree. It's a chance to find collective purpose and meaning, to learn how to live a life in the service of others.
Our mission-driven approach to teaching, research and programs is the heart of the Creighton experience. Every gift to the Forward Blue fundraising campaign for Creighton serves this aim: to create more women and men like you — well-rounded, service-minded, ready to lead the way in pursuit of a better world.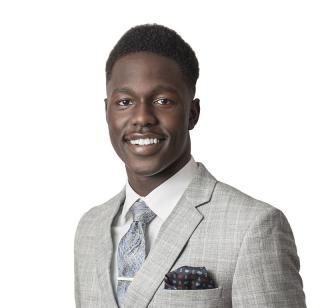 Everything I wanted
"Academically, Creighton been everything I would want and more. I've been challenged in the classroom. I've had great professors who I've been able to engage with. It's been great to have many options to utilize as a first-generation student. If I'm going through a tough time, I'll know where to find someone I can trust and rely on.
"Everything I'm learning and experiencing at Creighton — it's all going to go back into supporting my communities."
— Jacob Idra, Heider College of Business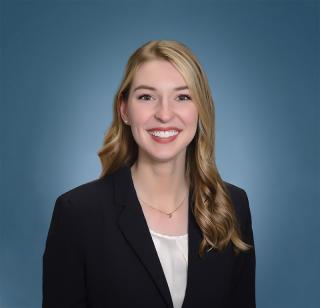 Mission and community
"Even before I arrived at Creighton, I sensed the University's strong sense of mission and community. That feeling, that dedication to service and justice and advocacy, has only been multiplied and magnified in the eight years since — affirmed hundreds of times over.
"To donors who give to Creighton, I don't know if I'll ever be able to say thank you enough for making this journey possible."
— Adrienne Pyle, BA'17, School of Medicine
Living our mission
Creighton is a world-class academic institution recognized for excellence in teaching, learning and research, and enriched by a centuries-long tradition of Jesuit, Catholic education.
With our depth and breadth in the liberal arts, distinctiveness in the health sciences, preeminence in law and real-world innovation in business, we're ready to advance the University's standing and influence — locally, nationally and globally.
Service and compassion
Creighton's mission is rooted in the Jesuit, Catholic values of service. We're not just creating college graduates; we're forming agents of change. A Creighton education goes beyond the degree, beyond attaining the academic credentials required for a successful career. A Creighton education allows students to embrace a personal mission of service and compassion, with a deep and abiding desire to improve our communities, our world, our future.
Learn more about Creighton's mission.
Embracing our strengths
We believe that foresight starts with reflection. We derive the boldness of our vision from the strength of our values, history and traditions. As the University adapts to a changing world, we're even more committed to everything that makes Creighton, Creighton. We will embrace our Jesuit mission, fortify our foundations, and we will thrive because of it. The deeper our roots, the farther our reach.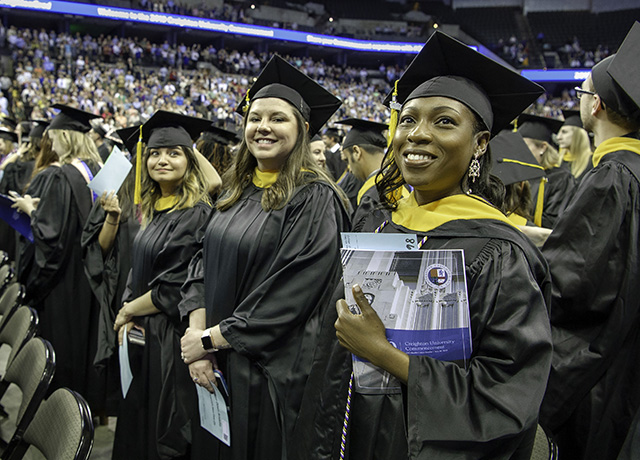 The value of a Jesuit education
At Creighton, you see tangible reminders of our traditions wherever you look. You see it in our tens of thousands of alumni living lives of service and justice in their own communities.
Read the story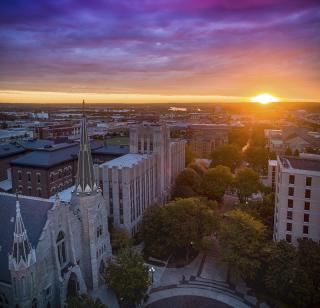 Forward Blue
Forward Blue is the largest and most comprehensive fundraising campaign in Creighton's history. The campaign is a massive, concentrated effort over an extended period of time to celebrate Creighton's mission, while raising funds to ensure that mission endures.
Make a gift
There are many ways you can support mission, academics and programs.