For and with others
The Jesuit value of cura personalis calls us to live as women and men for and with others, treating everyone with dignity, caring for all.
To support our community, the University started the Creighton United in Relief and Assistance (CURA) Employee Fund. The fund assists employees facing financial hardship due to the pandemic. The CURA Fund is supported solely through voluntary donations.
When you make a gift to this fund, you're making a difference for a co-worker. You're a helping a friend. You're lending a hand to someone hit hard in historic times.
This has been an extremely tough year for many, and hard times are far from over.
Thank you for supporting our friends in need. Thank you for answering the call of cura personalis.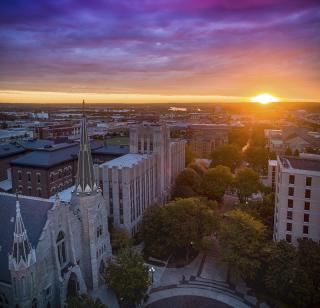 CURA PERSONALIS
The Jesuit value cura personalis calls us to respect each person as a child of God and to treat all of God's creations with dignity. Creighton's concern is for the mental, physical and spiritual health of its entire community, especially during these challenging times presented by the COVID-19 pandemic.
Learn more about the CURA Fund