We love to recognize the difference our donors make.
One of our favorite ways is through the Edward and Mary Lucretia Creighton Society. The Society honors those who support the most essential needs of the University and its nine schools and colleges — including annual scholarships, Creighton's No. 1 fundraising priority.
These are the alumni and friends who, gift by gift, are transforming the University and making an immediate impact.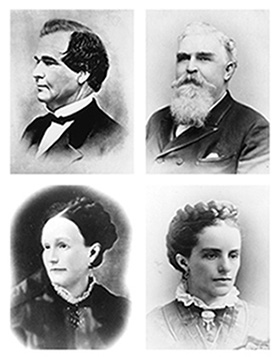 In 1878, Creighton was founded on a transformative act of generosity. In the 143 years since, the University has grown and thrived because of our donors. Creighton Society members honor this tradition of generosity while ensuring the future of Creighton — today, tomorrow, always.
Want to learn more? Contact us at creightonfund@creighton.edu.
And here you can find answers to frequently asked questions about giving.

Creighton Society giving levels
Those who make combined annual gifts of $1,000 or more become members of the Creighton Society, an exclusive group of alumni and friends driving Creighton's future.
Magis: $25,000 and higher
Ignatian: $10,000 – $24,999
Jesuit: $5,000 – $9,999
Founders: $2,500 – $4,999
Sustaining: $1,000 – $2,499
Creighton Society members will receive event invitations, annual impact reports, tokens of our gratitude and more.
Helping our students now
Creighton Society members support Creighton in ways that most directly and effectively help our students right now.
Society members make a huge collective impact, supporting many of the University's key priorities — scholarships, mission, academics, programs, research — the essentials that drive the Creighton experience for thousands of tremendous students across all schools and colleges.
For others. With others. The Creighton Society.
Make a gift
Make a gift online, or to make a gift via mail, please send a check, made payable to Creighton University, to:
Creighton University
PO Box 30282
Omaha, NE 68103
Creighton's tax ID is 47-0376583.
Creighton Society members
For more than three decades, Vince Polek and MaryKatherine Kuner's gifts to scholarships, mission, academics and programs have made an immediate impact on Creighton students.
"Creighton allowed me to be successful, but more so, my experiences helped me to think the way I think, navigate the world, and understand it better. I want others to have the same opportunities."
— Vince Polek, BA'81, MD'85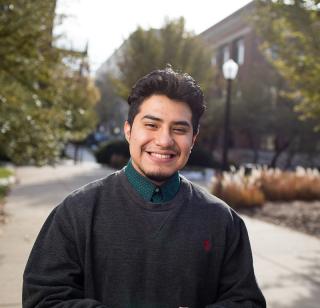 The gift of Creighton
"I'm so grateful to our donors for making my Creighton experience possible. I can't imagine having picked any other college. I'd be an entirely different person.
"This education shows you how to harness your gifts. It shapes your path. It gives you a sense of who you are."
— Efren Garcia, College of Arts and Sciences