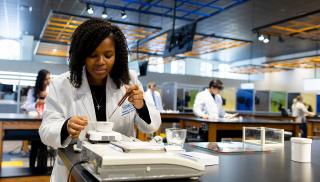 Scholarships
Now more than ever, scholarships are vital. They continue Creighton's legacy of offering life-changing experiences to any student who wants to make a difference in the world.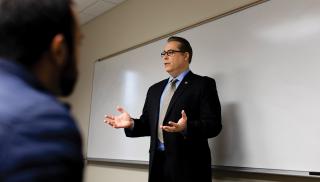 Mission, Academics & Programming
Our Jesuit approach to teaching, research and innovative programming is the cornerstone of a Creighton education, allowing us to form women and men for and with others.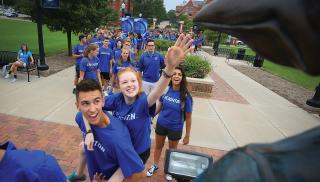 Campus Improvements
Capital projects are more than new buildings. They're spaces to inspire hearts and minds, ensuring that our students get the best education and reach their full potential.
Creighton News and Features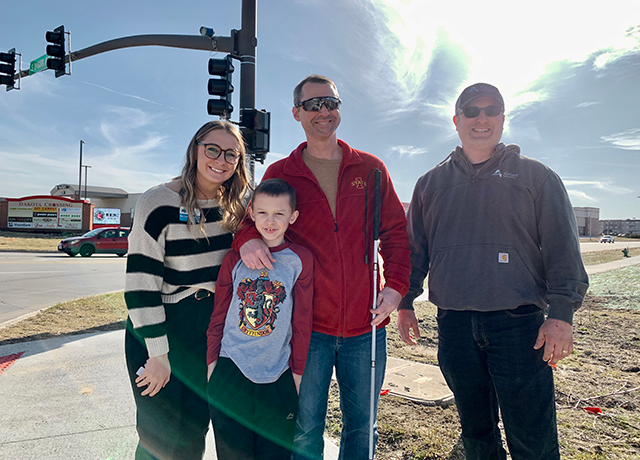 Jun 28, 2022
Occupational Therapy
SPAHP
With the help of alumna Rachael Barnette, OTD'21, her 9-year-old patient and his father now walk a little easier across a busy intersection.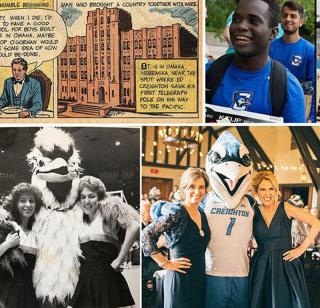 From the Creighton archives
From time to time, we cull the Creighton archives for interesting features and photos that celebrate the University's rich history. If you're looking to feed your Creighton nostalgia, there are few better places to start. A few of our features ...
See all Creighton archive stories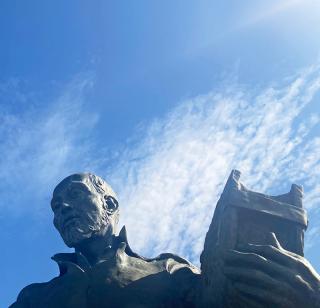 The gift of Creighton
Creighton is a world-class academic institution recognized for excellence and enriched by a centuries-long tradition of Jesuit, Catholic education.
Since 1878, Creighton has built upon a foundation of faith, service and generosity. Every brick and block of limestone stands as testament to the enduring power of our mission and the people who live it. Now, a dynamic vision guides our path forward. And we call on our alumni and friends to help us lead the way.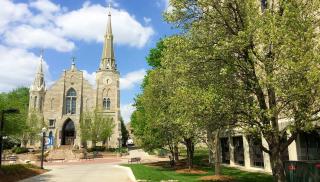 Stay Connected
There are dozens of ways for alumni to continue their lifelong connection to Creighton! Stay connected with former classmates, faculty, staff and the Jesuit community through alumni events, programs and more. Also, don't forget to take advantage of your alumni benefits!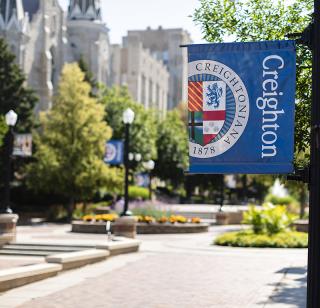 You can support the Creighton community!
Support our students and help Creighton lead the way! Make a gift to scholarships, programs, research or any area meaningful to you. Gift by gift, you fuel the future of Creighton University.
Find your giving opportunity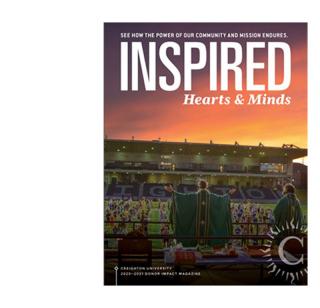 Donor Impact
Creighton's generous donors empower our students through academic excellence, unwavering faith and service to others. In this year's Donor Impact magazine, you will find inspirational stories of philanthropy and of the transformational power of higher education.
Read the magazine