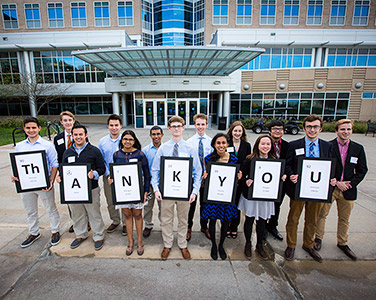 Make a Gift
Your gift to Creighton University, no matter the size, makes a lasting impact for the University and our students — supporting scholarships, programs, research, service trips, facilities, faculty endowment and, of course, our Jesuit, Catholic mission of forming women and men working for and with others.
Scholarships are especially essential right now, with many of our students and their families facing financial hardship in the wake of the pandemic.
Scholarships continue Creighton's long legacy of offering access to all deserving students, no matter their circumstances. About 98% of our students receive scholarships or some form of financial aid, with Creighton awarding nearly 2,000 scholarships annually across all schools and colleges.
However you give to Creighton, your gifts are changing the lives of our students through a transformative education and experience. You are the key to their success and the University's future.
Share your story of giving
Have you or someone you know made a difference through a gift to Creighton? Are you a student or alumnus who's benefited from another's generosity? We'd love to hear your story. Contact micahmertes@creighton.edu.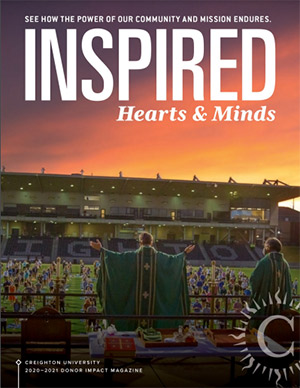 Donor Impact magazine
Creighton's generous donors empower our students through academic excellence, unwavering faith and service to others. In this year's donor magazine, you will find inspirational stories of philanthropy and of the transformational power of higher education. Read the magazine here.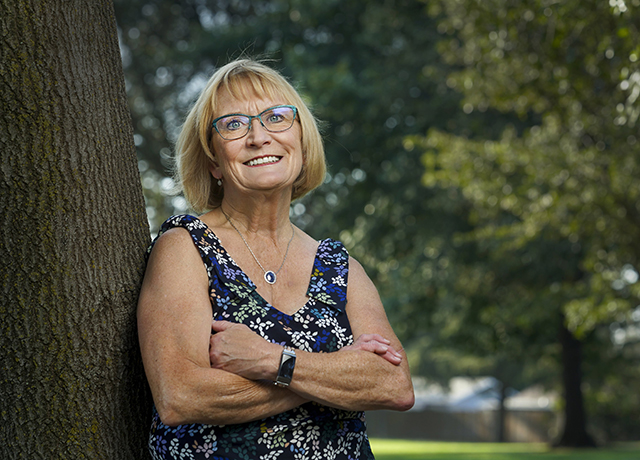 "This made it all very real for me, that there is an actual project and that there are passionate nurses building a story of research."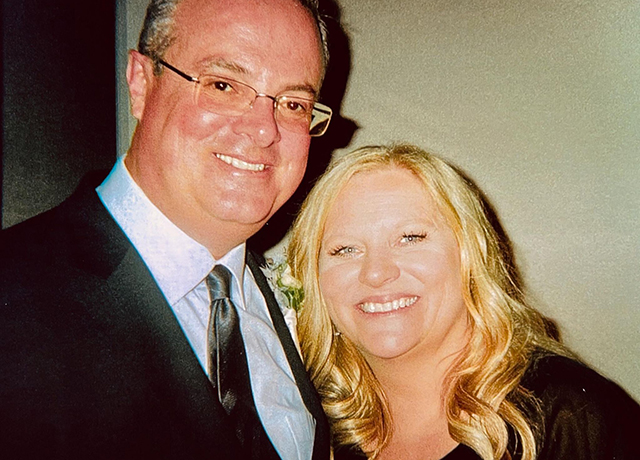 The Creighton University Parent and Family Leadership Council (PFLC) offers a distinctive partnership to parents who have a vested interest in the education and future of Creighton students.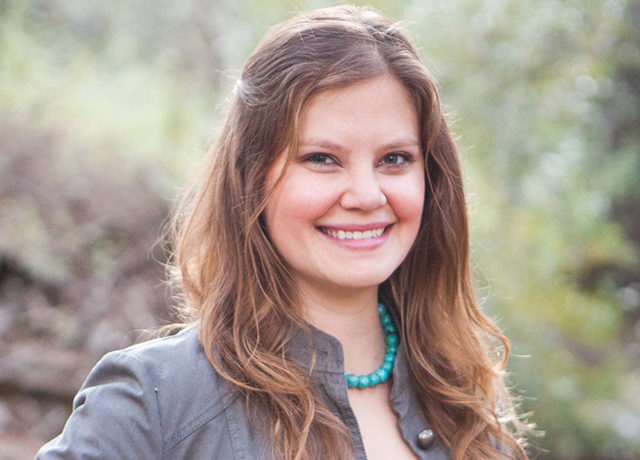 On Creighton's fourth annual Giving Day, Jessica St. Clair Muñoz, JD'05, was reintroduced to the Frances Ryan Diversity Scholarship. This time, not as a recipient, but as a donor.
Donor-funded scholarships (2019-2020)
1,891
Students supported by scholarships
$11M
Awarded in scholarships
Giving Opportunities
There are many ways to make a difference at Creighton.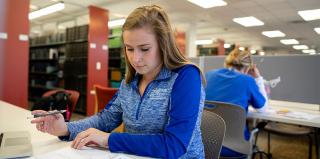 Our No. 1 fundraising priority.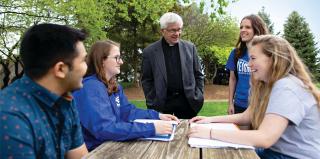 Helping us help our students as quickly as possible.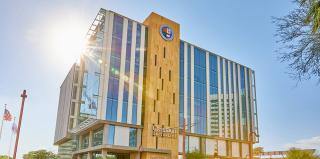 Support one of the most ambitious projects in Creighton's history.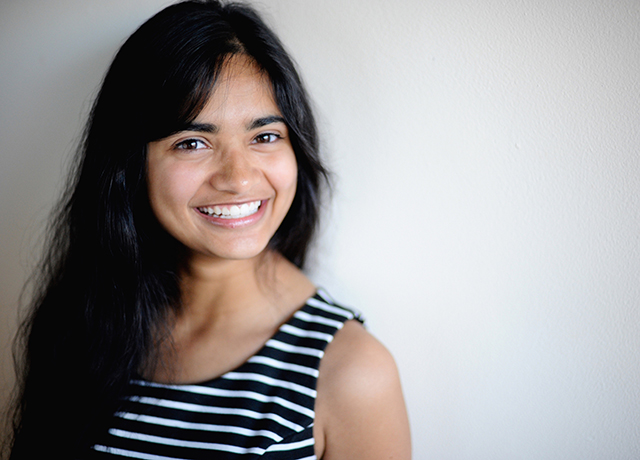 How scholarships change our students' lives
Every day, we speak with students about how scholarships have made their Creighton experience possible, how they've changed their lives and the lives of their families.
Read the story