Rising in Phoenix
Creighton is preparing students for a workforce that demands innovative care amid a rapidly changing world.
To extend the reach of this transformative education — to infuse more communities with our singular sense of service — Creighton heads west.
Creighton's $100 million health sciences campus — opened in fall 2021 at Park Central in midtown Phoenix — serves as a four-year medical school and will accommodate nearly 900 students, including future physicians, nurses, occupational therapists, physical therapists, pharmacists and physician assistants.
Making an impact
The projected economic impact of the campus in Phoenix in the first 10 years.
$3.6 billion
total economic output
$108 million
total tax revenue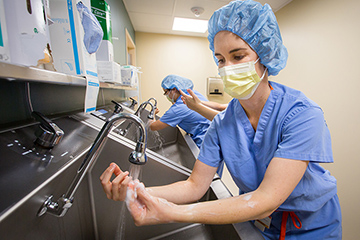 Arizona needs health care professionals now.
Arizona needs more health care professionals to meet the state's booming population and the growing needs of aging and diverse demographics.
By 2030, Arizona is expected to have just one primary care doctor for every 1,500 people and a projected shortage of 50,000 nurses. Such shortages can result in dangerous delays in the diagnosis and treatment of our residents.
Creighton physicians in Phoenix
Making an impact in the Southwest, one physician at a time.
105
physicians
More than 100 Creighton-educated physicians have stayed in Arizona for residency programs, that number growing every year.
500
faculty members
More than 500 excellent faculty serving our Phoenix campus.
70%+
students
More than 7 in 10 of the Creighton students placed in Arizona have remained in the state.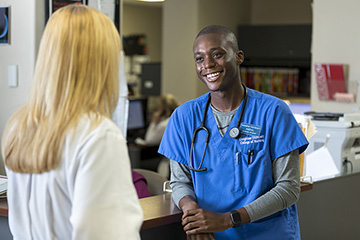 Meeting a need
Creighton has already offered a fresh injection of health care workers to the area, with hundreds more on the way over the next decade.
Your gift to the Health Sciences Phoenix campus's general fund will allow us to meet our greatest and most immediate areas of need, supporting Phoenix student scholarships, cutting-edge programs, technology, equipment and spaces enriching our students' Jesuit education.
With your help, Creighton will change the face of health care in the Southwest and form a new generation of compassionate and practice-ready professionals for an area direly in need of them.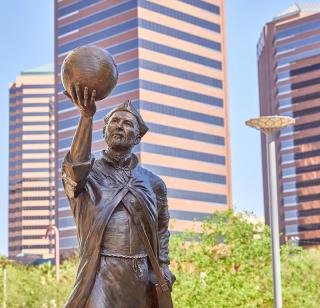 Health sciences campus in Phoenix
The state-of-the-art facility will enrich Creighton's Jesuit education and transform health care in the Southwest.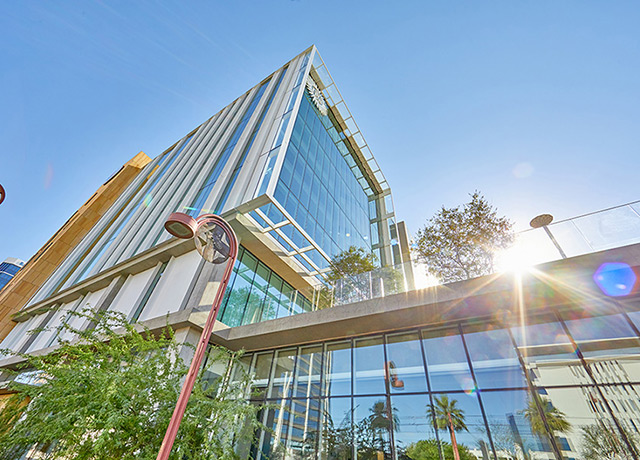 Photo gallery: Phoenix campus
Creighton's Health Sciences Campus — Phoenix hosted its grand opening in September 2021. Check out photos from the event and get a closer look at the beautiful building.

Read the story