At University Relations we serve alumni, parents, friends, employees, corporations, foundations and others who have an interest in Creighton. We help these groups stay involved and invested through giving, volunteering, networking, participating in alumni events and programs, communications and more.
For more information, please contact University Relations at 402.280.2740, or email us at alumni@creighton.edu or giving@creighton.edu.
To make a gift via mail, please send a check, made payable to Creighton University, to:
Creighton University
PO Box 30282
Omaha, NE 68103
Creighton's tax ID is 47-0376583.

University Relations staff directory
A-C | D-F | G-I | J-M | N-S | T-Z
A-C
Michon Marcil Abts
Senior Director of Development,
School of Medicine
MichonAbts@creighton.edu
402.280.1138
Anna Alexander
Assistant Director of Alumni, Affinity Programming
AnnaAlexander@creighton.edu
402.280.2399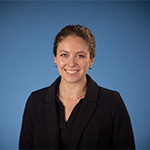 Alexa Allen
Associate Director of Development - Digital Leadership Annual Giving
AlexaAllen@creighton.edu
402.670.8751
Rosanne Bachman
Associate Director of Donor Communications
RosanneBachman@creighton.edu
531.721.9982
Brady Baker
Senior Director of Development, School of Law
BradyBaker@creighton.edu
402.280.3884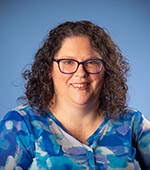 Maggi Baumgartner
Gift Services Specialist
MaggiBaumgartner@creighton.edu
402.280.1144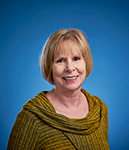 Susan Benton
Assistant Director of Phoenix Development
SusanBenton@creighton.edu
602.812.4595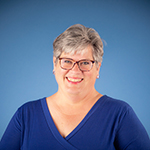 Brigid Bidrowski
Director of Alumni,
School of Pharmacy and Health Professions & College of Arts and Sciences
BrigidBidrowski@creighton.edu
402.280.4742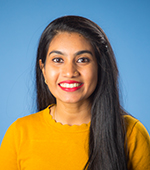 Sirisha Bojjireddy
Business and Reporting Analyst
SirishaBojjireddy@creighton.edu
402.280.2029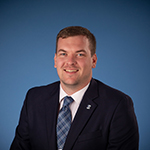 Sean Bourke
Assistant Athletic Director for Athletic Development
seanbourke@creighton.edu
402.280.GIVE
Konni Cawiezell
Director of Principal Gifts Strategy
KonniCawiezell@creighton.edu
402.280.5700
Liz Clark
Senior Director of Prospect Development & Data Services
LizClark@creighton.edu
402.280.1264
Rachel Morello Cole
Senior Director of Alumni Relations and Donor Engagement
RachelCole@creighton.edu
402.280.1766
Sara Cory
Director of Alumni,
College of Nursing and School of Dentistry
SaraCory@creighton.edu
402.280.5539
D-F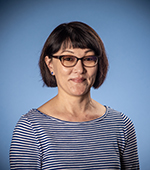 Tami Denes
Functional Specialist for Digital Platforms & Data Integrity
Tamicleaves-Denes@creighton.edu
402.280.5015
Olivia Dion
Administrative Assistant
OliviaDion@creighton.edu
402.280.2231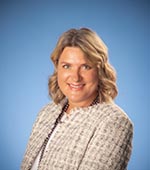 Agne Dizona
Director of Corporate and Foundation Relations
AgneDizona@creighton.edu
402.280.4303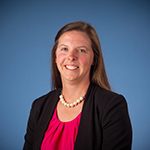 Lisa Dougherty
Executive Assistant
LisaDougherty@creighton.edu
402.280.2741
Mindy Eckerman
Assistant Director of Annual Giving and Donor Retention
MindyEckerman@creighton.edu
Mike Findley
Assistant Vice President for Principal Gifts
MikeFindley@creighton.edu
402.280.5746
Paul Findley
Senior Director of Development, School of Dentistry
PaulFindley@creighton.edu
402.280.1119
Cody Fuchtman
Senior Director of Development,
School of Pharmacy and Health Professions and College of Nursing
CodyFuchtman@creighton.edu
402.280.2299
G-I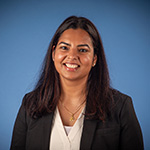 Jyoti Gandha
Director of Development
JyotiGandha@creighton.edu
402.957.8031
Matthew Gerard
Vice President, University Relations
MatthewGerard@creighton.edu
402.280.1773
Kari Giles
Administrative Assistant
KariGiles@creighton.edu
402.280.2085
Kevin Gleason
Director of Development
KevinGleason@creighton.edu
402.280.3886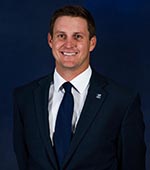 Matt Giller
Assistant Vice President for Athletic Development/Associate Athletic Director
MattGiller@creighton.edu
402.280.GIVE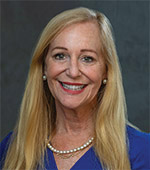 Diane Glow
Senior Director of Parent and Family Program
DianeGlow@creighton.edu
402.280.1750
Kate Glow
Director of Alumni, Affinity Programming
KathleenGlow@creighton.edu
402.280.2222
Shelley Guthrie Gates
Associate Director of Athletic Donor Relations
ShelleyGates@creighton.edu
402.280.GIVE
Danielle Hain
Associate Director of Data Management & Integrity
DanielleHain@creighton.edu
402.280.2611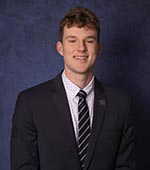 Brian Hanna
Assistant Director of Athletic Development
BrianHanna@creighton.edu
402.280.GIVE
Cortney Hansen
Associate Vice President of University Relations and Development
CortneyBauer@creighton.edu
402.280.3533
Sarah Haskell
Assistant Vice President of Alumni Relations & Donor Engagement
SarahHaskell@creighton.edu
402.280.4724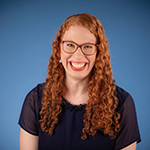 Hayley Henriksen
Assistant Director of Donor Relations and Annual Giving
HayleyHenriksen@creighton.edu
402.280.4311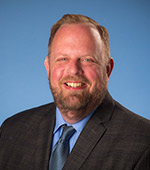 Kevin Hendrix
Assistant Director of Prospect Development
KevinHendrix@creighton.edu
402.280.2961
Becky Hillman
Administrative Assistant
BeckyHillman@creighton.edu
402.280.3495
Elizabeth Hilpipre
Director of Advancement Communications
ElizabethHilpipre@creighton.edu
402.280.2098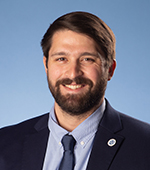 Bryan Holdcroft
Gift Services Specialist
BryanHoldcroft@creighton.edu
402.280.5874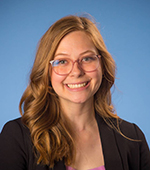 Amanda Ilg
Project Specialist — Advancement Communications & Events
AmandaIlg@creighton.edu
402.280.2022
J-M
Kathleen Jackson
Senior Strategist
KathleenJackson@creighton.edu
402.280.5533
Taylor Janicek
Assistant Director of Annual Giving
taylorjanicek@creighton.edu
Nichole Jelinek
Assistant Director of Donor Communications
NicholeJelinek@creighton.edu
308.440.5836
Emily Jewell
Associate Director of Advancement Events
EmilyJewell@creighton.edu
402.280.5879
Michael Johnson
Director of Gift and Estate Planning
MichaelJohnson1@creighton.edu
402.661.4665
Andy Kammerer
Senior Director of Frontline Programs
AndyKammerer@creighton.edu
402.280.4273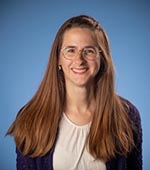 Amy Keller
Senior Program Coordinator
AmyKeller@creighton.edu
402.280.1767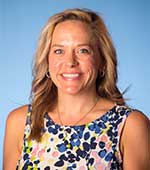 Stephanie Kremla
Senior Coordinator of Athletic Development
StephanieKremla@creighton.edu
402.280.GIVE
Steve Krueger
Director of Advancement Services
SteveKrueger@creighton.edu
402.280.3170
Rachel Mabrey
Assistant Director of Alumni, Affinity Programming
rachelmabrey@creighton.edu
402.280.2973
Dustin Mass
Senior Prospect Researcher
DustinMass@creighton.edu
402.280.4296
Rich McCormick
Senior Director of Development,
Heider College of Business
RichardMcCormick@creighton.edu
402.280.3483
Amy McElhaney
Assistant Vice President,
Operations & Strategic Initiatives
AmyMcElhaney@creighton.edu
815.252.4477
Fr. Tom Merkel, S.J.
AVP, University Relations
TomMerkel2@creighton.edu
402.280.1771
Micah Mertes
Senior Development Writer
MicahMertes@creighton.edu
402.280.4337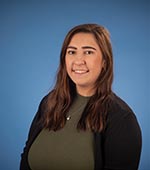 Jessie Mueller
Assistant Director of Digital Communications
JessieMueller@creighton.edu
N-S
Alyssa Norman
Associate Director of Data Acquisition & Integrity
AlyssaNorman@creighton.edu
402.280.3534
Anna Scherr Nubel
Director of Development
AnnaNubel@creighton.edu
402.280.1765
Kaitlyn O'Connor
Associate Director of Advancement Events
KaitlynOConnor@creighton.edu
402.280.2103
Michael O'Malley
Senior Director of Development —
School/College, College of Arts & Sciences and Graduate School
MikeOMalley@creighton.edu
402.280.2169
Laura Olderog
Director of Development
LauraOlderog@creighton.edu
402.280.3028
Christopher Otepka
Senior Director of Regional Development
CrisOtepka@creighton.edu
402.280.2021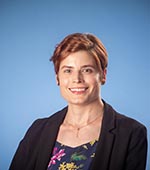 Erika Paschold
Senior Director of Annual Giving and Donor Relations
erikapaschold@creighton.edu
402.280.2048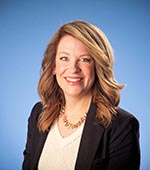 Jennifer Powell
Director of Advancement Events
JenniferPowell@creighton.edu
402.280.4272
Judy K. Pritza
Director of Parent and Family Program
JudyPritza@creighton.edu
402.280.4790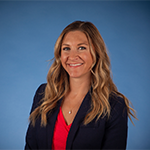 Rachel Rider
Director of Alumni, School of Medicine & College of Professional & Continuing Education
RachelRider@creighton.edu
402.280.3013
Evie Samuelson
Associate Director of Alumni, Signature Programs
EvieSamuelson@creighton.edu
402.280.2222
Steven A. Scholer
Senior Philanthropic Advisor
stevenscholer@creighton.edu
402.280.2180
Shannon Sherman
Assistant Vice President of Advancement Communications and Events
ShannonSherman@creighton.edu
402.280.4271
Robert Skrydlak
Senior Director of Gift and Estate Planning
RobertSkrydlak@creighton.edu
402.280.2412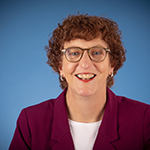 Nancy Smith
Director of Donor Experience
NancySmith1@creighton.edu
402.651.9335
Katrina Spiess
Senior Director of Development,
Heider College of Business and School of Medicine
kspiess@creighton.edu
402.280.5286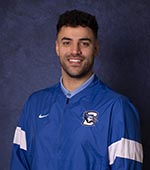 Andre Streete
Assistant Director of Athletic Development
AndreStreete@creighton.edu
402.280.GIVE
Jim Sullivan
Assistant Director of Alumni, Regional Outreach
JimSullivan@creighton.edu
402.280.2222
T-Z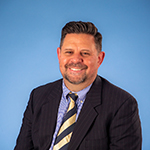 Doug Traster
Senior Director of Advancement Services
DougTraster@creighton.edu
402.280.2914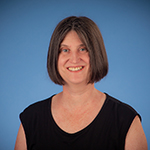 Amy Turbes
Senior Director of Principal Gifts Operations
AmyTurbes@creighton.edu
402.280.4701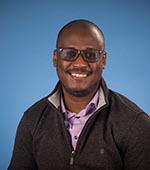 Abdoul Wann
Assistant Director of Annual and Student Giving
AbdoulWann@creighton.edu

Diana Wilkins
Director of Gift Services
DianaWilkins@creighton.edu
402.280.3482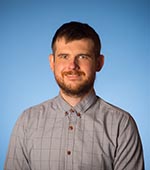 Jeremy Wrinkle
Data Engineer
JeremyWrinkle@creighton.edu
402.280.4521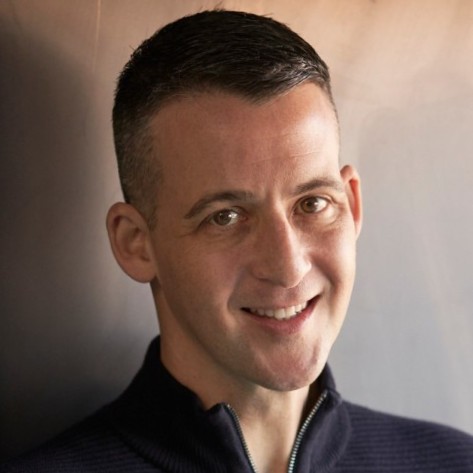 Michael Zirulnik, PhD
Assistant Vice President for Phoenix Development
Associate Professor of Medical Humanities
michaelzirulnik@creighton.edu
602.812.3123