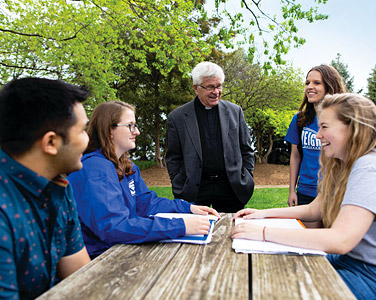 Rooted in faith
Creighton is one of 27 Jesuit schools in the United States, enriched by a tradition of education more than 450 years in the making.
The core of Creighton's identity comes from St. Ignatius of Loyola, who developed the Spiritual Exercises, founded the Society of Jesus in 1540 and opened schools in response to the new realities of a rapidly changing world.
Today, Jesuits live and work on the Creighton campus as professors, administrators, coaches and students. Even the University president is a Jesuit.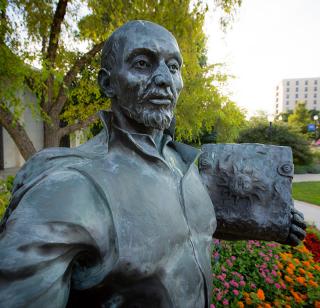 A future fueled by our history
Learn more about how our history, values and mission are shaping Creighton's future.
Our founders
Nearly 9,000 students attend Creighton University. But more than 140 years ago, classes began at the new Creighton College with just five Jesuits, two lay teachers and 120 students.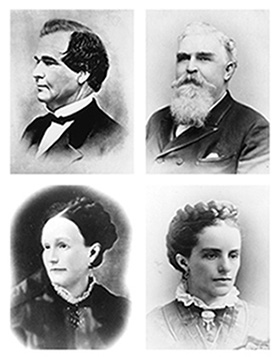 The University started as the vision of the Creighton family.
Edward Creighton was a successful businessman. His diverse interests included cattle ranching, banking, freight operations and the development of the transcontinental telegraph line. When Edward died in 1874, his fortune passed to his wife, Mary Lucretia Creighton.
Known for her charitable work, Mary delivered food, money and other items to Omaha families in need. Upon her death in 1876, her will provided $200,000 to found the college in her husband's honor.
John A. Creighton, Edward's younger brother, married Sarah Emily Wareham, Mary Lucretia Creighton's younger sister. After Edward and Mary's deaths, John and Sarah would continue the family's legacy as leading figures in the Omaha community, offering continual support to the school that carried their namesake.
Creighton University is named in honor of this extraordinary family.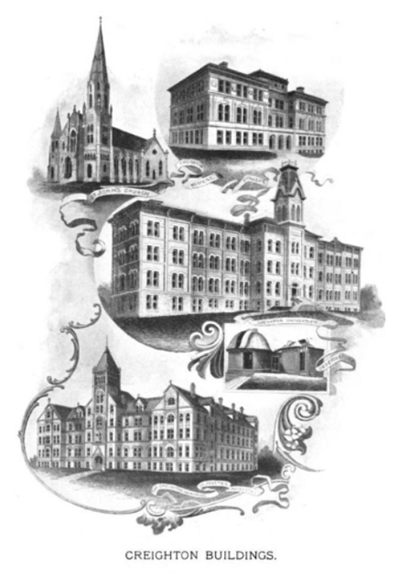 Campus comes to life
In 1878, the College of Arts and Sciences was established and is still the largest division of Creighton. The college was housed in the University's original building, Creighton Hall (formerly known as the Administration Building).
Sarah Emily Creighton's desire for students to have a proper place to worship led to the construction of St. John's Collegiate Chapel in 1888. Nearly 90 years later, the church would finally be completed with the addition of the east-side steeple.
Over its first century, Creighton followed the College of Arts and Sciences with the creation of the School of Medicine (1892), School of Law (1904), School of Dentistry (1905), School of Pharmacy and Health Professions (1905), Heider College of Business (1920), Graduate School (1926), College of Nursing (1971) and the College of Professional and Continuing Education (1983).
In 2018, Creighton announced it would build a nearly $100 million health sciences campus in Phoenix.
Home of the Bluejays
Why a blue jay? We've got the Omaha Bee to thank for that. In 1924, the newspaper ran a contest to name Creighton's mascot, and the little bird endured.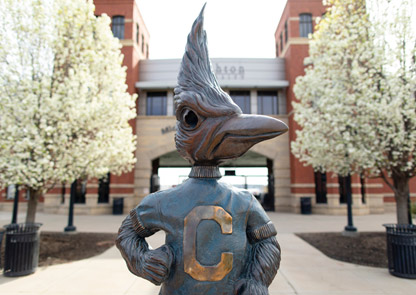 For many years, a realistic blue jay was used, but was gradually replaced by Billy Bluejay, who made his first appearance in the 1941 yearbook. Ever since, Billy has served as an integral member of the Creighton community and the most enthusiastic champion of our athletic programs.
Competing in NCAA Division I and the BIG EAST Conference, Creighton Athletics includes 14 teams in eight sports. Many famous athletes have played for Creighton, including the late Bob Gibson, Doug McDermott, Kyle Korver and more.
Through many years and multiple conferences, our athletic programs have seen great success on the court and field. The Creighton men's basketball team has made 20 appearances in the NCAA tournament.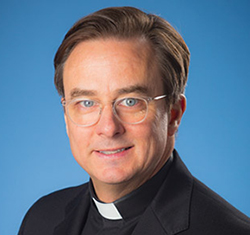 Leadership
In 2015, The Rev. Daniel S. Hendrickson, SJ, PhD, became the 25th president of Creighton.
National in Stature
For 16 consecutive years, Creighton ranked as the No. 1 master's college/university in the Midwest by U.S. News & World Report. In 2019, a new classification gave Creighton national stature.
The University was elevated in the Carnegie Classification of Institutions of Higher Education from the category "master's colleges/universities" to the newly created "doctoral/professional universities" category.
The Carnegie classifications are the leading framework for recognizing institutions in U.S. higher education. They also determine U.S. News' categories for its annual rankings.
This new classification gives Creighton the chance to gain influence and further distinguish itself on the national stage.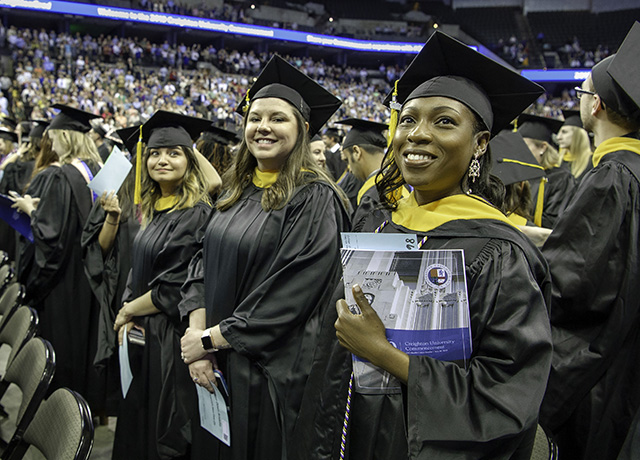 The value of a Jesuit education
At Creighton, you see tangible reminders of our traditions wherever you look. You see it in our tens of thousands of alumni living lives of service and justice in their own communities.
Read the story