Featured Testimonial About Creighton University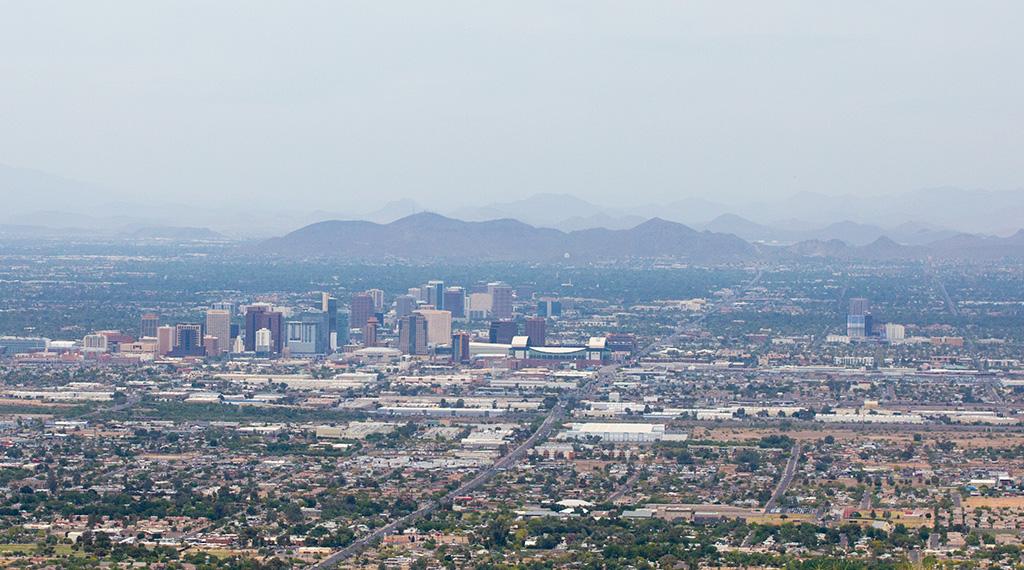 We are honored to be playing a major role in the dramatic transformation taking place on Arizona's health care landscape. The new campus combines our tradition for educational excellence in the health sciences with our distinctive Jesuit, Catholic mission.

The Rev. Daniel S. Hendrickson, SJ, PhD
Creighton University president
Rising in Phoenix
A transformation is about to take place in Arizona's health care landscape, along with a substantial boost to the local economy.
In 2017, Creighton was invited to help build a new legacy for Phoenix through the acquisition of a Park Central parcel soon to be home to a 180,000-square-foot health sciences campus. The campus, opening in spring 2021, will address growing shortages of Arizona health care professionals while sparking significant economic growth throughout the region. It is expected to create nearly 260 new jobs and generate $12 million in tax revenues while boosting the city's total economic output by $304 million over the next 10 years.
The state-of-the-art health sciences campus will accommodate nearly 900 students annually, including 480 medical students; 96 nursing students; 290 pharmacy, occupational therapy and physical therapy students; and 20 physician assistant students. Additionally, the Creighton University Clinical Learning Center will integrate virtual reality and simulation techniques that will support problem- and team-based active learning and offer Arizona's health care community ways to discover new portals for diagnosis and treatment.
The introduction of this dynamic, modern facility extends Creighton's capacity to educate a new generation of practitioners who will help Phoenix reach a healthier future. Through pioneering curriculum and cutting-edge technology, equipment, and spaces designed for collaboration, we will define avenues to enrich the interdisciplinary approach to health care education.
The convenient location will offer light rail connections and proximity to city hospitals where many students will perform their clinical training. The campus will include space for Creighton organizations to gather, collaborate, and engage Phoenix community partners.
EVERY GIFT WILL TRANSFORM THE FUTURE OF HEALTH CARE IN ARIZONA
With your support, we will engage hundreds of students, residents, and enterprising faculty. With them comes the drive, expertise, and resources to revitalize Arizona's health infrastructure. But our new campus is only the beginning. Through private support at every level, we will establish the critical scholarships, endowed chairs and professorships, and research funds that will fuel the work of our students and faculty.
Every gift is an investment in educating our future health professionals and advancing the health and vitality of the region.