It all starts with scholarships
When you support scholarships for medical students in Phoenix, you help us form a new generation of physicians ready to serve a region direly in need of health care professionals.
Creighton's 183,000-square-foot, $100 million health sciences campus — opened in 2021 at Park Central in midtown Phoenix — serves as a four-year medical school for hundreds of students in multiple health care professions.
As Creighton prepares students for a workforce that demands innovative care and service amid a rapidly changing world, scholarships are the key to everything.
Health care shortage
According to the Association of American Medical Colleges, for active practitioners per state, Arizona ranks —
32nd
in national averages for active practitioners per state
42nd
for active primary care physicians
40th
for active general surgeons
Meeting a need
Creighton is an academic mainstay in Phoenix, sending medical students to Dignity Health St. Joseph's Hospital and Medical Center for rotations for more than a decade.
Your support of scholarships will continue to bring the best and brightest students to Phoenix and infuse the area with some of the most practice-ready physicians in the nation.
Scholarship support weighs significantly in students' decision to come to Creighton. Tuition alone doesn't fully cover what it costs to educate our students. In fact, it only covers about two-thirds of it.
Most of our students receive financial aid or scholarships. Last year alone, Creighton awarded nearly 1,900 scholarships to students across all schools and colleges.
When you make a gift to scholarships, you help our students manage costs and make ends meet. But more than that, you give them a transformative sense of belonging, purpose and personal growth.
Make a difference today!
Contact a Director of Development
Michon Marcil Abts
Senior Director of Development, School of Medicine
MichonAbts@creighton.edu
402.280.1138
Katrina Spiess
Senior Director of Development, Heider College of Business and School of Medicine
Kspiess@creighton.edu
402.280.5286

Michael Zirulnik, PhD
Assistant Vice President for Phoenix Development
michaelzirulnik@creighton.edu
602.812.3123
Creighton physicians in Phoenix
Some of the best physicians in the nation, meeting an urgent need in the Southwest.
105
and counting
Creighton-educated physicians have stayed in Arizona for residency programs
325
residents and fellows
in 22 programs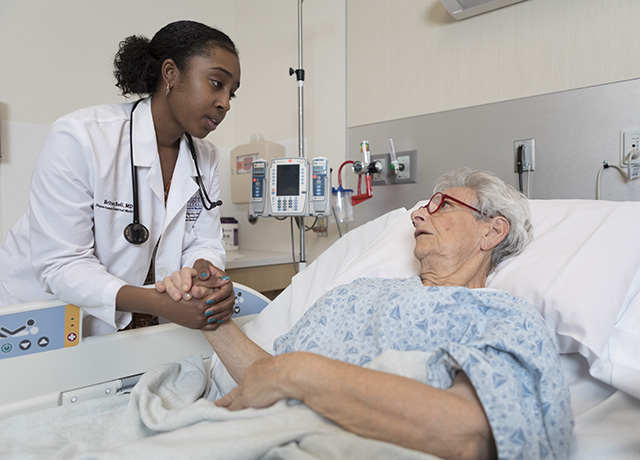 Meeting a need in Phoenix
Britney Bell, BSCHM'13, MD'18, vividly remembers the stress of Match Day. After completing her last two years of medical school in Phoenix, she didn't want to go anywhere else for her residency.
Read the story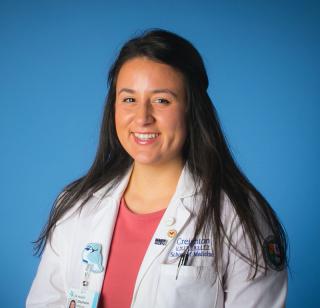 Your gift changes lives
"When you support scholarships, you're not just changing my life. You're changing my family's, too. I'm tearing up just thinking about how much it means to my mother that I'm getting a great education and studying to become a physician. Thank you for helping me come to Creighton. Thank you for helping me make my parents proud."
— Stephanie Miljkovic, School of Medicine
Creighton's health sciences campus in Phoenix
The cutting-edge facility will enrich Creighton's Jesuit education and transform health care in the Southwest.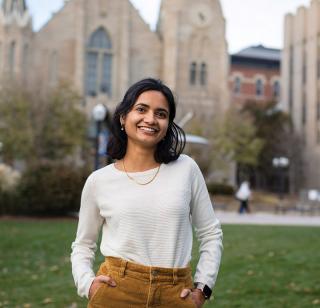 The physician I want to be
"I'm now doing rotations, and sometimes, as I watch the physicians at work, I'm moved to tears. In many cases, they're caring for people having some of the worst days of their lives. But after years, even decades working with patients, Creighton physicians still bring that same level of compassion and curiosity to every encounter. The values of this education last for life.
"That's the kind of physician I want to be. That's the kind of physician Creighton is preparing me to become."
— Pooja Varman, School of Medicine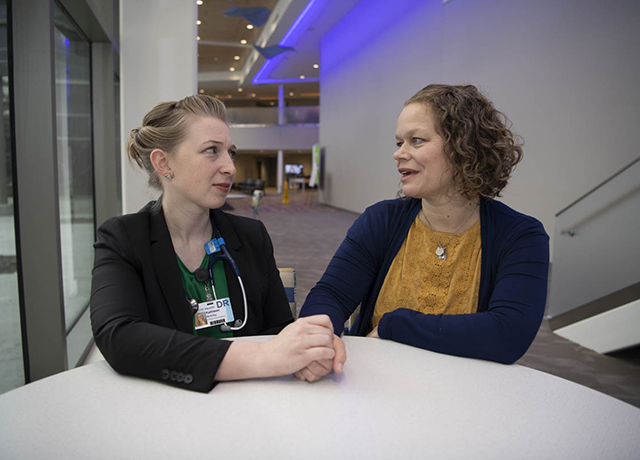 More Than Molecules
A Creighton initiative explores the important role of the humanities in improving health education and care.
Read the story