It all starts with scholarships
When you support scholarships, you help our students manage costs and make ends meet. But more than that, you give them a transformative sense of belonging, purpose and personal growth.
You help us form a new generation of Creighton physicians ready to shape the future of health care.
Tuition alone doesn't fully cover what it costs to educate our students. In fact, it only covers about two-thirds of it. Most of our students receive financial aid or scholarships. Last year alone, Creighton awarded nearly 1,900 scholarships to students across all schools and colleges.
With your support, we can continue to bring the best and brightest students to the School of Medicine, offering them a truly transformative medical education dedicated to treating the whole person — mind, body and soul.
School of Medicine
A transformative education, dedicated to treating the whole person.
$114m
charitable medical care donated
Creighton health sciences and CHI Health-affiliated clinics donate millions in charitable medical care to the community.
1,000
people treated
The School of Medicine treats more that 1,000 people annually at the free, student-run Magis Medical Clinic at Siena Francis House, Omaha's largest homeless shelter.
99%
accepted
99% of students were accepted into residency programs, and 92% of 2022 graduates matched with their specialty of choice.
Ready to meet the moment
Creighton's School of Medicine stands at a significant moment. We're looking back on more than 125 years of health care education but also looking ahead to the rapidly shifting landscape of our profession.
We are ready to meet the moment. Through our clinical partnerships in Omaha and Phoenix, we are preparing some of the most clinic-ready physicians in the country to help meet a growing need for health care professionals.
As we build upon our expertise in medical education and research, our guiding Jesuit values will continue to show us the way forward — developing women and men of competence and compassion, doing all things for the greater glory of God.
Contact a Director of Development
Michon Marcil Abts
Senior Director of Development, School of Medicine
MichonAbts@creighton.edu
402.280.1138
Katrina Spiess
Senior Director of Development, Heider College of Business and School of Medicine
Kspiess@creighton.edu
402.280.5286
Caring for our medical students through scholarships
No one in Kailynn Phillips' family went to college, let alone medical school. And yet her mother, Diane, who raised her in a small Wisconsin town, never let her question her dreams. She was determined to give Kailynn a life better than her own, no matter what it took.
Read the story
Creighton's Health Sciences Campus in Phoenix
The cutting-edge facility will enrich Creighton's Jesuit education and transform health care in the Southwest.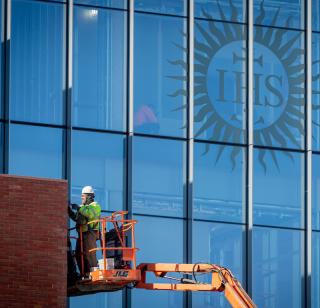 The CL and Rachel Werner Center
The CL and Rachel Werner Center for Health Sciences Education will serve as Creighton's health sciences hub, with active-group classrooms and a simulation center bringing together medical, nursing, physician assistant, occupational therapy, physical therapy, pharmacy, behavioral health and other students.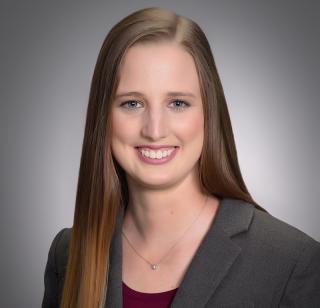 Help students pursue their passions
"I couldn't have come to Creighton without the help of scholarships. Donors like you make all the difference for thousands of students. You relieve our financial pressure. You give us the freedom to pursue our passions and help others."
— Kathyrn Mulligan, School of Medicine