It all starts with scholarships
When you support scholarships, you help our students manage costs and make ends meet. But more than that, you give them a transformative sense of belonging, purpose and personal growth.
You help us shape a new generation of service-minded advocates ready to face the future and improve our world.
Scholarships — By the Numbers
Our donors make a huge difference for thousands of our amazing students.
29%
of students
29% of the class of 2026 are students of color.
1,900
students
Each year, Creighton awards donor-funded scholarships to about 1,900 students.
44%
with a 4.0
44% of freshmen in the class of 2026 had a 4.0 or higher high school GPA

Now more than ever, scholarships are vital.
Tuition alone doesn't fully cover what it costs to educate our students. In fact, it only covers about two-thirds of it. Most of our students receive financial aid or scholarships. Last year alone, Creighton awarded nearly 1,900 scholarships to students across all schools and colleges.
Scholarship support weighs significantly in students' decision to come to Creighton. For Creighton to continue to attract excellent students, we must invest in robust scholarship programs.
One great example is the Ignatian Merit Scholars program, in which the University matches each contribution, doubling the impact for our donors to the benefit of our best and brightest students.
Help us continue our legacy of making a Creighton education accessible to all!

A thank you message from scholarship recipient Molly Carrig, in the College of Arts and Sciences: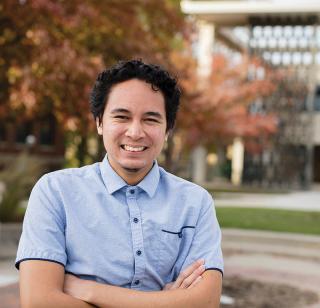 Support that changes lives
"I'm a first-generation college student at Creighton, and I wouldn't have been able to attend without the help of scholarships supported by donors like you. My family and I are so grateful for your generosity. It's changed our lives.
"It really makes me happy to know that there are people out there supporting students like me. Creighton alumni really care about the school and what it did for them. Now, for them to pay it back for our generation is really amazing."
— Kahiau Cockett-Nagamine, College of Arts and Sciences
Creighton Scholarships
Learn more about all the ways you can support our students through scholarships.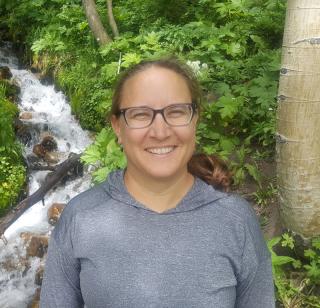 Why I support scholarships
"My Creighton education itself is why I choose to give to Creighton. With the University's Jesuit tradition and emphasis on reflection, you can't come to Creighton without thinking about what your contribution to the world should be. Through scholarships, other people made it possible for me to go to Creighton. Now, it's important for me to give back so others have a chance to take advantage of this education."
— Nikki Rieck, BSW'94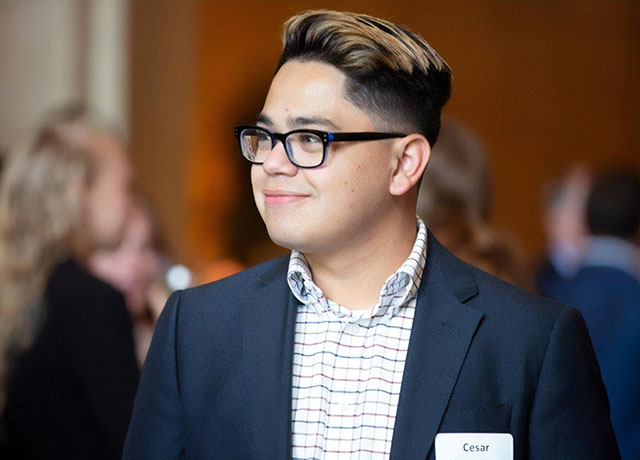 Student makes the case for law school scholarships
"Scholarships have provided me a gateway to realize my dreams," says César Magaña Linares, JD'22. "When people support me, they're supporting everyone I'll be fighting for in the future."
Read the story