Endowed funds are the gifts that keep on giving.
Endowed funds are ongoing (often permanent) funds created when donors make a gift or bequest to provide the University with a stable, principal-based source of income. These funds support scholarships, programs, faculty chairs, deanships, endowed coaching positions and more.
Through endowed funds, Creighton can advance the quality of programs and service beyond what tuition and fees support. Our donors' generosity will directly benefit students seeking a Jesuit, Catholic education for years to come.
Many endowed funds add up to a robust and flexible endowment for the University. Interested in creating or supporting an endowment? Contact giving@creighton.edu.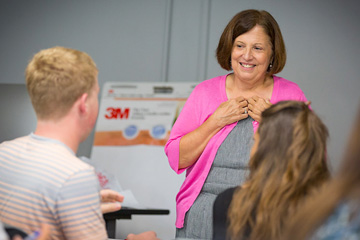 What endowed funds do
Endowed scholarships invest in our students, giving them a transformative sense of purpose, academic excellence and personal growth.
Endowed chairs and professorships honor extraordinary faculty members, helping to ensure that Creighton can continue to recruit and retain talented professors.
Endowed funds support salaries, research costs and professional development.
Richard L. Deming
Being a doctor is about more than science; it's a human endeavor. Created by a gift from Dr. Richard Deming, an Iowa oncologist and 1980 graduate of the Creighton School of Medicine, the Richard L. Deming, MD, Endowed Chair in Medical Humanities will support faculty as they form well-rounded and empathetic physicians through an education rooted in the liberal arts and a mission driven by Jesuit values.
"An endowed chair is a tremendous gift to a university. This chair reflects the experience and passion of its benefactor, who understands the value of connecting with patients on a meaningful level." — Creighton President the Rev. Daniel S. Hendrickson, SJ, PhD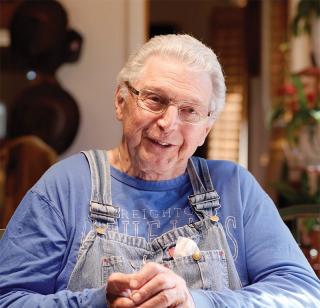 The art of medicine
The James P. Laumond, M.D. Endowed Chair
Philanthropists who elect to endow a chair are often quite visionary. They are dedicated to a discipline and a philosophy that compels them to make a lasting impact in their field. Created by a gift from Dr. James Laumond, a 1964 graduate of the School of Medicine, the Laumond Chair in Medicine will promote a humanistic bond between physician and patient.
"What better legacy could I ask for than to help make Creighton doctors even better, doctors whose efforts will impact the lives of many souls for many years."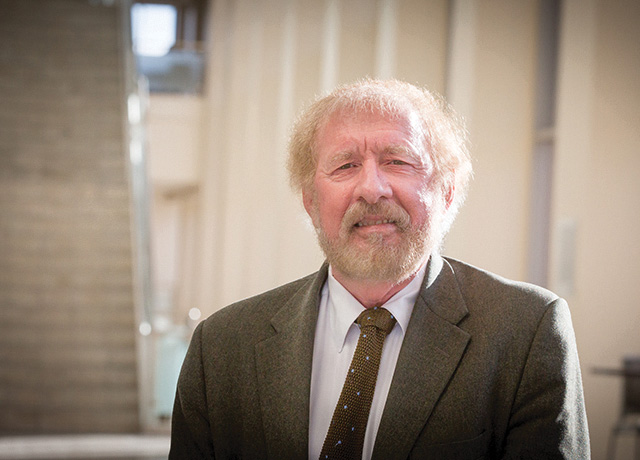 The power of endowed chairs
Endowed chairs bring together the brightest minds to advance our mission and inspire innovation and discovery.
Read the story