Featured Testimonial About Creighton University
My Creighton education itself is why I choose to give to Creighton. You can't come to Creighton without thinking about what your contribution to the world should be. That makes it so unique. And it makes me want to continue supporting Creighton.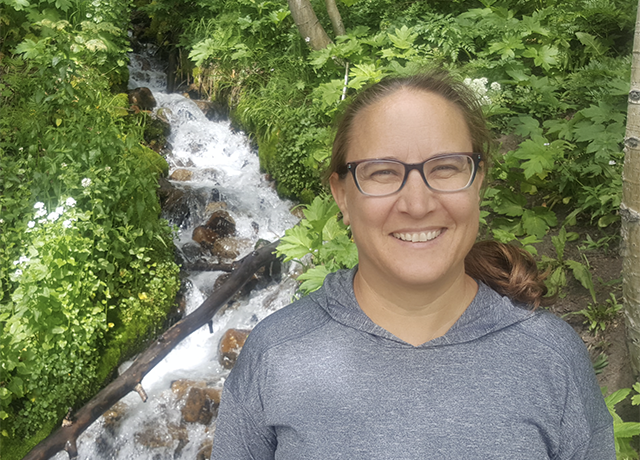 At Creighton, we're preparing for a future where things change fast and change frequently.
Now more than ever, it's vital for the University to have the financial flexibility to support our greatest and most immediate areas of need, ensuring that we continue to offer a transformative education and experience to our students.
That's where the Creighton Fund comes in.
When our donors give to the Creighton Fund, they're letting the University use their gift where it can do the most good right now. Creighton Fund gifts support scholarships, research, academic excellence and so much more.
Every gift, no matter the size, helps us form leaders educated in the Jesuit tradition and committed to a life of service.
For Omaha alumna Nikki Rieck, BSW'94, giving to the Creighton Fund just feels right, because over the course of her Creighton education, the University supported her in many different ways. She didn't come from a family with a lot of money, and attended Creighton through a mix of grants and scholarships — academic and athletic (cross country).
Scholarships are critical to our students' success. About 98% of our students receive scholarships or financial aid. Last year alone, Creighton awarded nearly 1,900 scholarships to students across all schools and colleges.
You can support the Creighton Fund today!
"Through scholarships, other people made it possible for me to go to Creighton," she said. "Now, it's important for me to give back so others have a chance like I did."
In addition to making a Giving Day challenge gift for the cross country team, Rieck regularly gives to the University's general fund, each gift matched by her employer. (See if your employer offers matching gifts.)
She wants to ensure that the University can use her gifts where they can make the most immediate impact. Especially now, in such uncertain times.
"It's good for the University to have some flexibility in the evolving environment," she said.
Who could have anticipated even six months ago, for example, that the University would have to purchase Creighton-branded face coverings for all students, faculty and staff before the start of the fall semester?
When unforeseen challenges arise, a robust Creighton Fund helps the University meet the moment. Keeping the fund robust — keeping Creighton thriving — starts with the generosity of donors like Rieck.
"My Creighton education itself is why I choose to give to Creighton," she said. "With the University's Jesuit tradition and emphasis on reflection, you can't come to Creighton without thinking about what your contribution to the world should be. That makes it so unique. And it makes me want to continue supporting Creighton."