Serving our students
Creighton opened the Cupboard in 2019 to make sure no student goes hungry.
Since then, students living on and off campus, from freshmen to graduate students, have made use of the campus food pantry.
Low food insecurity — a reduced quality and variety of diet — is a crisis in American higher education. A University of Wisconsin study found that more than 1 in 3 students at four-year institutions identify as having low food insecurity.
"As a Catholic, Jesuit institution, we are called to be women and men who are for and with others," said Michele Bogard, PhD, associate vice provost for Student Engagement. "Opening a food pantry on campus is one small way we can walk in solidarity with our students who face low food insecurity."
Your support of this vital program helps ensure that none of our students have to worry about their next meal. Thank you.
How your gift helps
Every dollar goes toward keeping our students fed and healthy.
$73
per week
$73 would buy a week's worth of meals.
$290
per month
$290 would buy a month's worth of meals.
$1,157
per semester
$1,157 would buy a semester's worth of meals.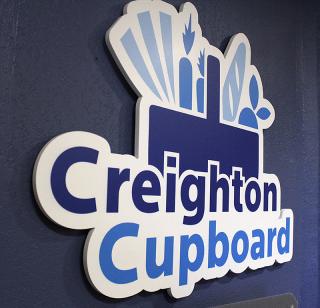 Supporting our mission
"I'm grateful just knowing that there are people out there who support our mission and what we're trying to accomplish on campus. There is a need, and it's great that people see the same problem we do and want to do something about it."
— Denisse Navarro-Perez, Heider College of Business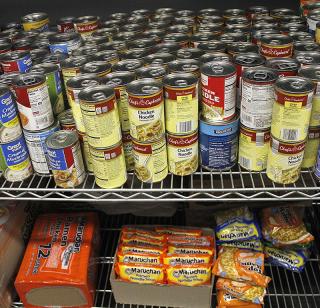 Campuses create food banks for struggling students
Food pantries like Creighton Cupboard have popped up on college campuses across the Midwest and throughout the nation to lighten the financial hardships many students face.