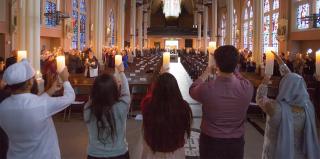 Formation through faith
With an education rooted in the Jesuit tradition, Creighton offers an experience like no other.
Beyond academic and professional growth, our students have countless opportunities to develop their faith and spirituality.
Campus Ministry is here to take the journey with them — no matter their faith tradition. We offer prayer and support, formation and community. We help others live their faith through service and lend an ear to anyone who needs to be heard.
Good work that starts with you
Through retreats, faith-sharing groups and Ignatian leadership development, we offer ceaseless spiritual companionship, extending hospitality in our office and, when tragedy strikes, ministering to the community.
As one student said after a retreat — "This was one of the most incredible experiences of my life, the absolute highlight of my Creighton experience!"
This program continues to do good work because of donors like you. Your generous contribution, no matter the amount, fuels the spiritual formation of our students. We thank you for your faith in Creighton.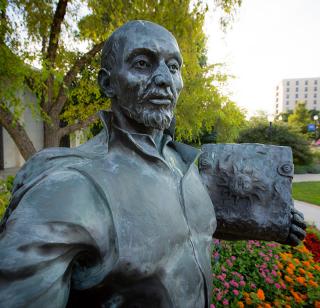 A journey of faith
On their academic journey, our students continue to develop their faith and spirituality. Learn more about Campus Ministry and the many meaningful opportunities we offer our students, thanks to your support.
Visit Campus Ministry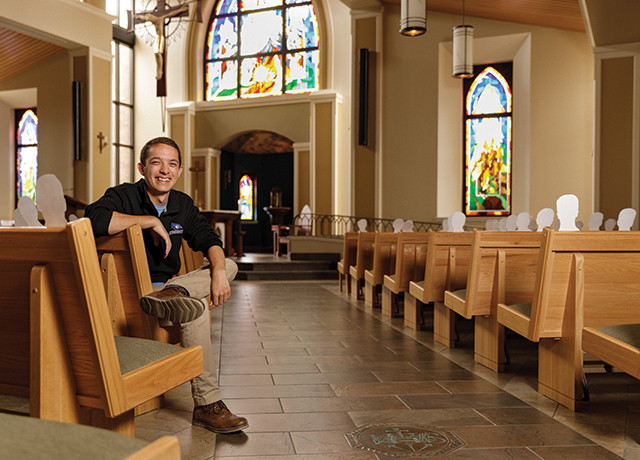 Connection to community grows through giving
The Jesuit mission and principles of Ignatian spirituality are woven deeply into the identity of Ed Nuñez, BA'18. The guiding principles that have shaped Nuñez have also helped develop his philanthropic vision.
Read the story