Fundraising Priorities
Here are a few great ways you can support the College of Arts and Sciences. To learn more, contact mikeomalley@creighton.edu.

Scholarships
Scholarships connect our students with the opportunities that make Creighton one of the best places to become a scientist, artist and everything in between. Scholarships also give them a transformative sense of purpose and belonging.

Faculty development
To attract talented faculty members to Creighton, we rely on the support of donors like you. The College of Arts and Sciences seeks endowed chairs and professorships to maintain our excellence in teaching and research.

Technology and Innovation
Investments in cutting-edge interdisciplinary programs like data science or digital humanities and support for creative research and teaching with emerging technologies like VR and AR ensure that graduates are equipped to respond to 21st-century challenges.

Center for Undergraduate Research and Scholarship (CURAS)
Hands-on learning prepares well-rounded students. A gift to this cause empowers our students with research scholarships, travel funds and more. An investment in CURAS will help us maintain our status as a leader in undergraduate research.

The Kingfisher Institute for Liberal Arts and Humanities
Launched in 2019, the Kingfisher Institute connects students and faculty across all nine schools and colleges, promoting the intersections between the liberal arts and other professions, and forming well-rounded students ready to adapt to an ever-changing world.

STE(A)M Facilities and Programs
To prepare our students, we must maintain the teaching, research and practice spaces for our STEAM (Science, Technology, Engineering, Arts and Mathematics) majors, including such facilities as the Lied Education Center for the Arts and Rigge Science Building.
Faculty Research
As we increase our emphasis on undergraduate research, our faculty can focus more time and attention on long-term, large-scale projects that will enhance our reputation and create more opportunities for student research collaboration.

Dean's Discretionary Fund
Several campus programs — including the Honors Program, the Dean's Fellows Program and Backpack Journalism — enhance Creighton's standing as a top liberal arts and sciences college, attracting tremendous students from across the nation.
Liberal Arts at Its Core
Jesuit education has always been rooted in the liberal arts. It's our tradition. It's our strength. Now, it's our way forward.
A foundation in the liberal arts has never been more essential. The humanities are an ideal training ground for our students to achieve personal and professional growth before they set forth in a rapidly changing world.
We are dedicating new efforts for collaboration across disciplines — such as the Kingfisher Institute for the Liberal Arts and Professions — and exploring new forms of interprofessional education across all schools and colleges.
As Creighton alumni know, we teach our students not just the material of their chosen degree but something far more foundational: How to think more completely.
Through a College of Arts and Sciences education, our students achieve a deeper insight, gaining a more profound sense of themselves and the world around them.
That quality of thought doesn't expire at commencement. It sticks with our graduates the rest of their lives.
College of Arts and Sciences — By the Numbers
12:1
Student-to-faculty ratio
#1
Producer of Goldwater Scholars among Catholic universities
100%
Success rate for alumni job placement within six months of graduation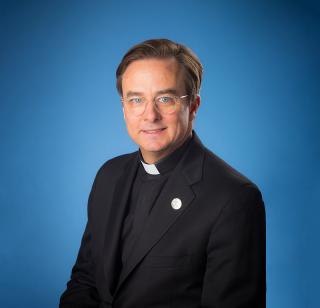 A Jesuit Education
"We give our students the focus they need and want in their careers, but we also provide tools for living and working thoughtfully, ethically and eloquently."
— Creighton President the Rev. Daniel S. Hendrickson, SJ, PhD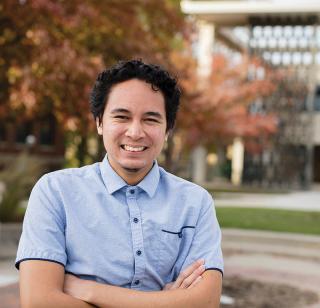 Support That Changes Lives
"My family and I are so grateful for your generosity. It's changed our lives. It really makes me happy to know that there are people out there supporting students like me. Creighton alumni really care about the school and what it did for them. Now, for them to pay it back for our generation is really amazing."
— Kahiau Cockett-Nagamine, College of Arts and Sciences
College of Arts and Sciences News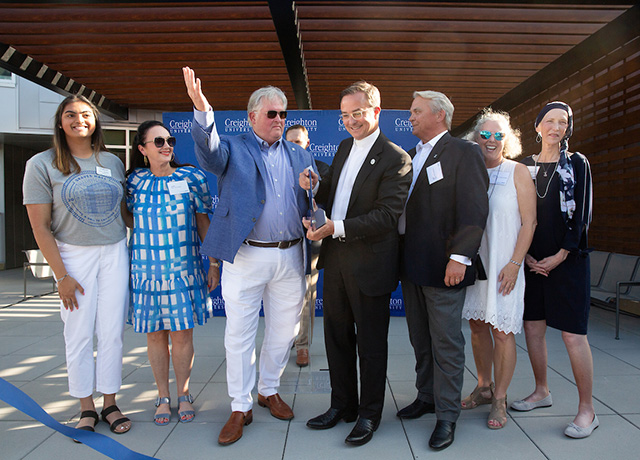 A few days before 400 freshman students moved into Graves Hall, a few hundred alumni, faculty, staff and friends joined Creighton leadership and the families of the project's lead donors for a grand opening.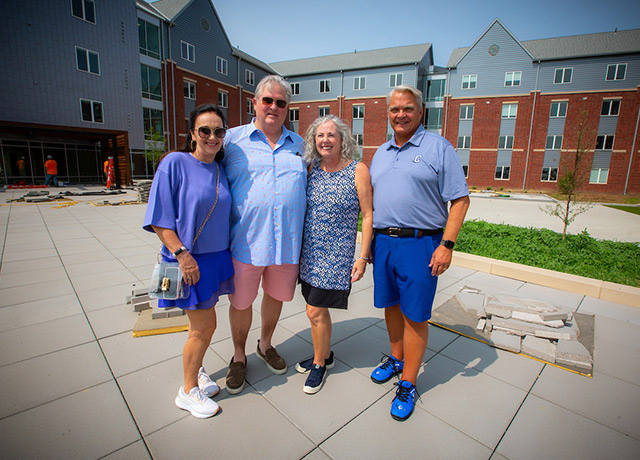 The namesakes (and lead donors) of the new hall and courtyard are Lee C. Graves, BSBA'80, JD'83, and his wife, Judy Graves, and their close friends Kathy and Jim Simpson, BA'80.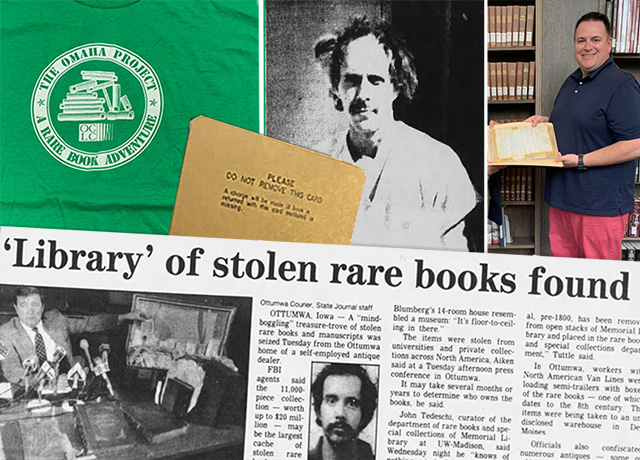 Here's the story of the Iowa man who swiped somewhere between 23,000 and 26,000 rare books and papers from at least 300 university libraries across the U.S. (and Canada), and the FBI investigation (code name: "The Omaha Project") that turned 10 Creighton librarians into a makeshift team of academic detectives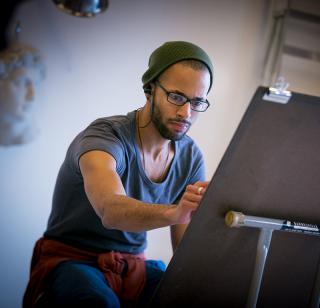 The programs that serve our mission
Creighton students, faculty and staff lead a long list of exciting programs that enrich and distinguish the transformative education they receive at Creighton.