It all starts with scholarships
When you support nursing scholarships, you help our students manage costs and make ends meet. But more than that, you give them a transformative sense of belonging, purpose and personal growth.
You help us shape a new generation of deeply skilled and service-minded professionals ready to face the future and improve our world.
Tuition alone doesn't fully cover what it costs to educate our students. In fact, it only covers about two-thirds of it. Most of our students receive financial aid or scholarships. Last year alone, Creighton awarded nearly 1,900 scholarships to students across all schools and colleges.
College of Nursing
Now serving students and communities on three different campuses, the College of Nursing is seeing tremendous growth and success.
13:1
student-to-faculty ratio
More attention dedicated to each student.
99%
success rate
About 99% of BSN alumni are employed, pursuing an advanced degree or doing volunteer work within six months of graduation.
93%
pass rate
First-time pass rate over the past five years for traditional BSN students at Creighton (compared to the national average of 83.8%).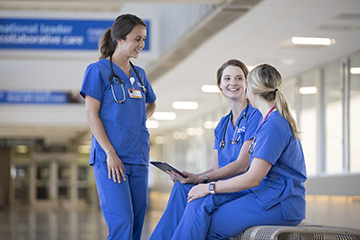 Making a difference, one Creighton nurse at a time
Creighton's College of Nursing is leading the way in an ever-changing field, providing an excellent education and embracing a commitment to service. The school is growing — in Omaha, Phoenix and Grand Island — but our growth remains forever rooted in the values on which we were founded.
There are now nearly 9,000 Creighton nursing alumni making a difference in the world. And we mean to make thousands more.
You can help us get there. Together, we can form future leaders in the transformative tradition of a Jesuit nursing education.
Make a difference today!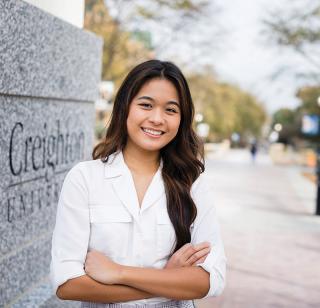 FOR AND WITH OTHERS
"I love it at Creighton. People care about each other here, and they teach you how to care for others the best way you can. "The support of donors makes the Creighton experience possible — for me and for thousands of other students. Without my scholarship aid, I don't think I'd be at Creighton. It eases the stress on my family and makes this possible. The least I can do, in return, is work hard and do my best."
— Robyn Acob, College of Nursing
Read more about Robyn
Creighton's health sciences campus in Phoenix
The cutting-edge facility will enrich Creighton's Jesuit education and transform health care in the Southwest.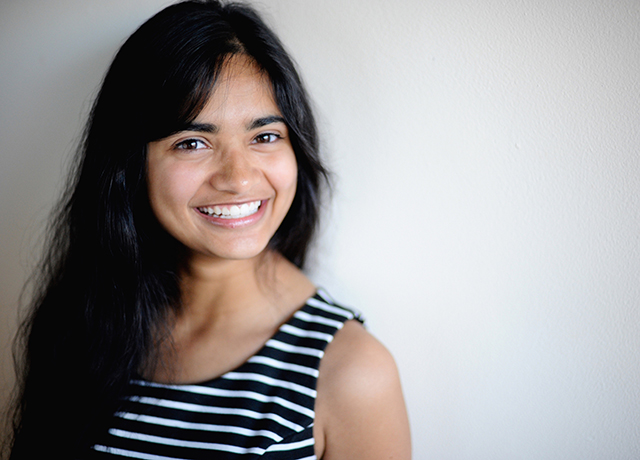 How scholarships change our students' lives
Every day, we speak with students about how scholarships have made their Creighton experience possible, how they've changed their lives and the lives of their families.
Read the story