It all starts with scholarships
When you support pharmacy scholarships, you help us shape a new generation of professionals ready to serve their patients and transform the future of health care.
Scholarships help our students manage costs and make ends meet. But more than that, they give them a transformative sense of belonging, purpose and personal growth.
Creighton Pharmacy
A leader in the field, committed to service and care for the whole person.
1st
in the nation
The nation's first accredited online pharmacy program.
100%
pass rate
Nearly 100% in first-time national licensure pass rates in pharmacy.
80%+
students
More than 80% of students receive 1 to 3 job offers before they graduate.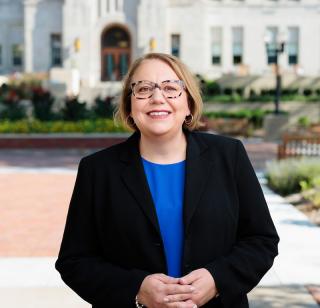 Finest in the nation
"Our School of Pharmacy and Health Professions alumni serve their communities as competent, compassionate health care professionals who live the value of cura personalis every day. I'm proud to say we produce some of the finest pharmacists, physical therapists and occupational therapists in the nation."
— Amy Friedman Wilson, PharmD'95, dean of the School of Pharmacy and Health Professions
The importance of scholarships
Tuition alone doesn't fully cover what it costs to educate our students. In fact, it only covers about two-thirds of it. About 98% of our students receive financial aid or scholarships. Last year alone, Creighton awarded nearly 1,900 scholarships to students across all schools and colleges.
Offering more financial aid will mean more students can access our top-ranking education to become the passionate and skilled professionals the world needs.
With your support, we can continue to bring the best and brightest students to the School of Pharmacy and Health Professions, offering them a truly transformative education committed to treating the whole person — mind, body and soul.
Contact a Director of Development
Cody Fuchtman
Senior Director of Development, School of Pharmacy and Health Professions
CodyFuchtman@creighton.edu
402.280.2299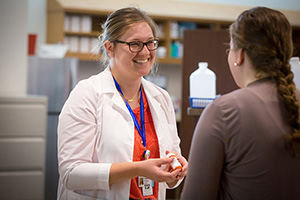 A pioneer in health care
We believe that right now, more than ever, the world needs Creighton-educated health care professionals.
As our more than 8,400 alumni in the School of Pharmacy and Health Professions know, we teach students to care for their patients compassionately, treating each one as a whole person and striving to make a difference in every life.
The School of Pharmacy and Health Professions is a pioneer in health care. We offered the first distance-based Doctor of Pharmacy degree (PharmD) pathway, the first entry-level clinical doctorate in physical therapy and one of the first post-baccalaureate Doctor of Occupational Therapy (OTD) programs in the country.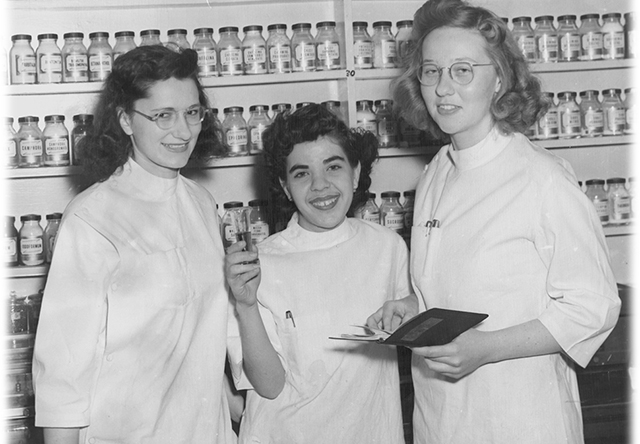 Pharmacy alumna's gift goes the distance
The success of Nelly Nigro's life is best measured not in money nor influence but mileage.
Read the story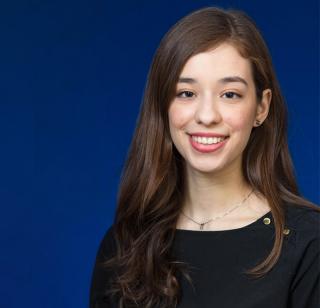 The pharmacist I want to be
"I chose to come to Creighton because of the scholarship aid the University offered. Because of donors like you, I'm able to study at one of the country's best pharmacy schools. "Creighton emphasizes the ethics of empathy. They teach you the best ways to connect with your patient as a whole person. That's affected me deeply as a student. It's helping me become the pharmacist I want to be."
— Alexa Zamudio, School of Pharmacy and Health Professions
Creighton's health sciences campus in Phoenix
The cutting-edge facility will enrich Creighton's Jesuit education and transform health care in the Southwest.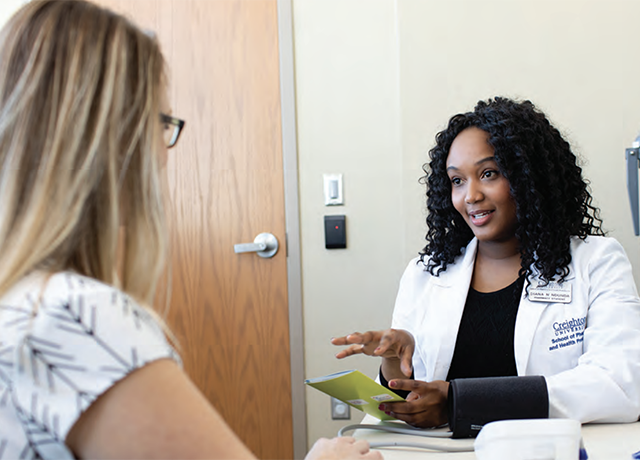 Why the Creighton experience is so much more
Diana Ndunda came to the School of Pharmacy and Health Professions with a vision in mind and a mission at heart. "I moved to the United States to go to pharmacy school," says the Kenyan-born student. "I knew I wanted to serve others, and that this career path would give me purpose."
Read the story