It all starts with scholarships.
When you support physical therapy scholarships, you help us shape a new generation of professionals ready to serve their patients and shape the future of health care.
Scholarships help our students manage costs and make ends meet. But more than that, they give them a transformative sense of belonging, purpose and personal growth.
Creighton Physical Therapy
A leader in the field of PT.
#9
in programs
Creighton is No. 9 in U.S. News and World Report's ranking of physical therapy programs.
1st
in the nation
The nation's first entry-level Doctor of Physical Therapy (DPT) program.
100%
pass rate
Creighton scores nearly 100% in first-time national licensure pass rates in pharmacy, OT and PT.
Treating the whole person
Tuition alone doesn't fully cover what it costs to educate our students. In fact, it only covers about two-thirds of it. Most of our students receive financial aid or scholarships. Last year alone, Creighton awarded nearly 1,900 scholarships to students across all schools and colleges.
Offering more financial aid will mean more students can access our top-ranking education to become the passionate and skilled professionals the world needs.
With your support, we can continue to bring the best and brightest students to the School of Pharmacy and Health Professions, offering them a truly transformative education committed to treating the whole person — mind, body and soul.
Contact a Director of Development
Cody Fuchtman
Senior Director of Development, School of Pharmacy and Health Professions
CodyFuchtman@creighton.edu
402.280.2299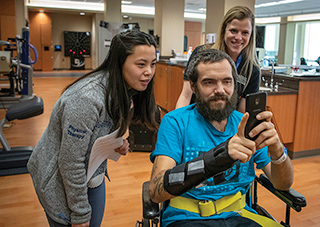 A pioneer in health care
We believe that right now, more than ever, the world needs Creighton-educated health care professionals.
As our more than 8,400 alumni in the School of Pharmacy and Health Professions know, we teach students to care for their patients compassionately, treating each one as a whole person and striving to make a difference in every life.
The School of Pharmacy and Health Professions is a pioneer in health care. We offered the first distance-based Doctor of Pharmacy degree (PharmD) pathway, the first entry-level clinical doctorate in physical therapy and one of the first post-baccalaureate Doctor of Occupational Therapy (OTD) programs in the country.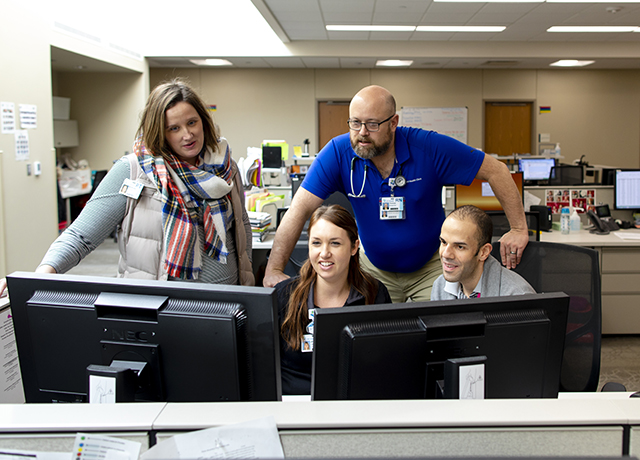 Innovating Health Care
For Creighton, collaborative care operates on a few core principles: Health care is a team effort; and clinicians working together (closely, honestly, efficiently) leads to better patient care — lowering costs, improving outcomes, saving lives.
Read the story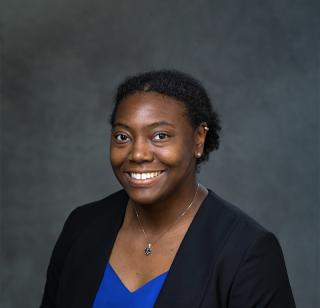 Everything I want in a profession
"Physical therapy is a calling in which I get to build relationships with people and give them the long-term, high-quality care they need. It's everything I could want in a profession.
"I was able to come to Creighton because of scholarships supported by donors like you. Your generosity has afforded me these many opportunities and helped me become the best physical therapist I can be."
— Leandra Stuckey, School of Pharmacy and Health Professions
Creighton's health sciences campus in Phoenix
The cutting-edge facility will enrich Creighton's Jesuit education and transform health care in the Southwest.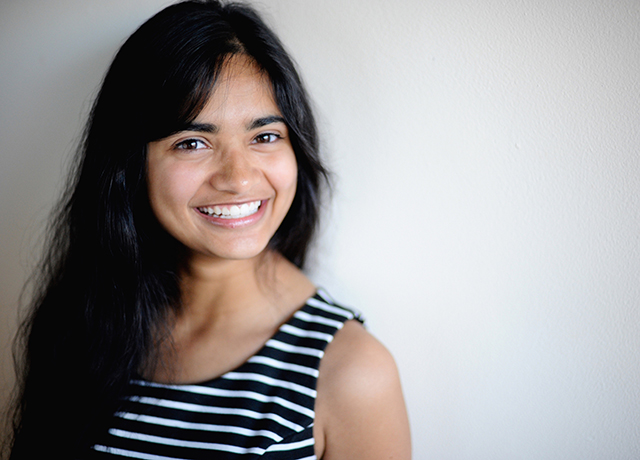 How scholarships change our students' lives
Every day, we speak with students about how scholarships have made their Creighton experience possible, how they've changed their lives and the lives of their families.
Read the story