Scholarships
Through scholarships, the School of Law remains a competitive draw for students across the country seeking an outstanding Jesuit legal education. Scholarships prepare our students for the professional world and foster a sense of purpose and personal growth.

Faculty development
Your generosity helps us build and foster our excellent faculty as they educate multiple generations of attorneys and judges — each prepared to transform our world.

Academic Excellence in Health Law
School of Law students excel in their areas of study because we reinforce innovative programming with a service-focused mission. As the field of health law explodes, support helps us put time and resources into building a team to lead the way.

Public Service and Outreach
This fund maintains our Jesuit, Catholic mission, providing the resources we need to serve our communities. It helps fund such efforts as the Immigrant and Refugee Clinic, the Institute for Latin American Concern immersion trips and service-learning projects.

Dean's Fund for Innovation
This unrestricted operating fund provides the dean with the flexibility to invest in strategic priorities and allows us to respond to student needs and rapidly changing conditions in the legal market.

Technology/Future Practice Fund
To remain competitive with our peers, the School of Law must invest in high-end, innovative technology. A technologically advanced mock courtroom, for example, will further help students acquire practice-ready skills and experience.

Legal Skills and Mock Trial Competitions
Experiential learning is a key component of a robust legal education. Trial teams offer a unique opportunity in this regard. An endowed Legal Skills and Mock Trial Competitions Fund will offset travel costs to annual competitions that showcase our programs' excellence.
Bar Support Fund
Students often face financial challenges when transitioning to the professional world, including living expenses, bar exam costs and associate prep course fees. This fund will support students as they launch their careers and live the School of Law's mission.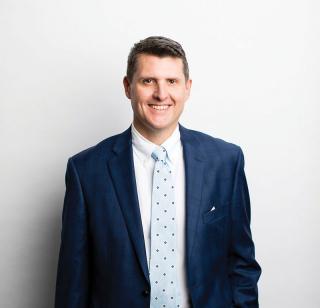 Making Bold Strides Together
"Here, in the heart of the Heartland, you'll find America's Jesuit law school, where a network of faculty, staff, students and alumni are ever committed to building upon our values and making bold strides together."
— School of Law Dean Joshua Fershée, JD
America's Jesuit law school
As our alumni know, Creighton's School of Law provides our students with intellectual challenge, academic rigor and an opportunity to form a foundation of values for lifelong service in the law.
With a new dean, Joshua Fershée, JD, at the helm, we will fulfill our promise as America's Jesuit law school.
We will continue to educate the attorneys of tomorrow in a tradition of service, ethics and compassion. We will expand opportunities for clinics and externships, giving our students hands-on legal experience and continuing to increase the level of service Creighton offers our community.
And we will build a foundation based on trust, faith and hope. Trust in each other. Faith in our institution and values. And hope that working together, for and with others, we can build a better and more just future for all.
School of Law — By the Numbers
12:1
Student-to-faculty ratio
940
Hours of pro bono and community service work logged by students (2018–19)
36
Home states of law students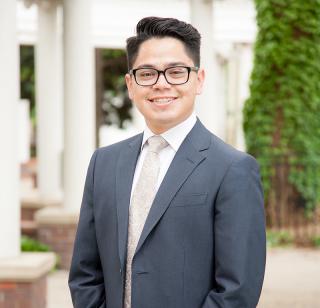 The reach of your gift
"Your generosity makes the Creighton experience possible for students like me. But the reach of your gift goes much further. I will take into my community all the skills and values I'm learning. My Jesuit education will inform every encounter with every client I ever serve. When you give, you're not just helping me; you're helping everyone I will ever help as a Creighton lawyer."
— César Magaña Linares, School of Law
Read more about Cesar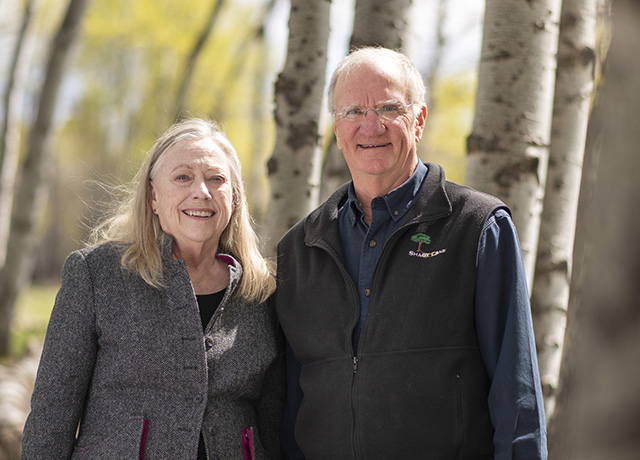 Honoring a father's lifelong service to law
Through their gifts, Walter J., JD'72, and Mary Lou Smith, provide access for men and women to develop a foundation of values for a lifelong service in law. The Hon. Walter H. Smith Scholarship honors the legacy of Judge Smith, BA'35, JD'37.
Read the story
He was one of the most consequential individuals ever to graduate from Creighton University, though few know his name.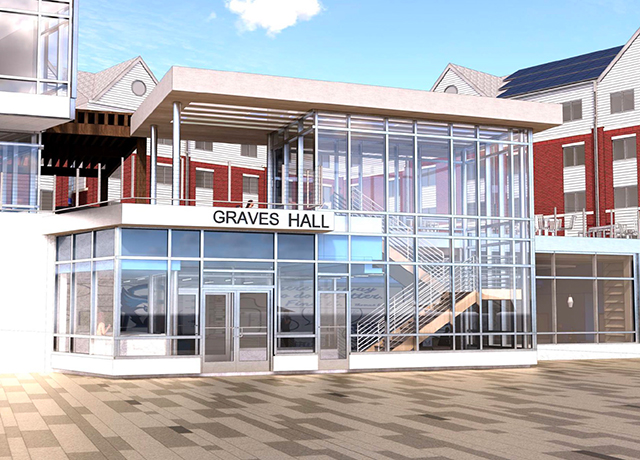 Graves Hall's namesake is Lee C. Graves, BSBA'80, JD'83, who, along with his wife, Judy Graves, recently made the lead gift of $12 million to the residence hall now in construction at 23rd Street, south of Burt Street.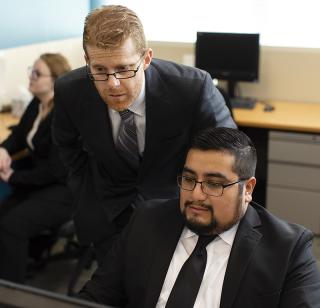 Service and opportunity in the law
Creighton's School of Law forms future judges and lawyers in the Jesuit tradition, agents of change committed to service and improving their communities. We offer many ways for our law students to engage with the profession and gain real-world experience as they're earning their degree.