Scholarships
Scholarships not only lighten the load of tuition and fees; they give each student a transformative sense of purpose and meaning, sending them into their careers with a desire to help others as our donors helped them.

Endowed Student Fellowships
Graduate student fellowships — in Interdisciplinary Leadership (EdD), Negotiation and Conflict Resolution (MS), Master of Public Health (MPH) and more — build a solid program and attract the most talented students.

Merit- and Need-based Targeted Endowed Scholarships
These scholarships allow students from diverse backgrounds to gain a Jesuit, Catholic education at Creighton and use their experience to become agents of change for the greater good.

Endowed Chairs for Centers of Excellence
Funding allows us to provide resources and support for faculty who champion interdisciplinary collaboration. The "team effect" increases communication, thinking and learning, adding up to a uniquely excellent education for our students.

Dean's Innovation Fund
This fund provides students and faculty with the space to explore new avenues for education and research. Past projects include modernized telehealth environments and adaptive learning experiences, where students applied what they learned to real-life situations.
Graduate Alumni Advisory Board Leadership Fellows Program
Our new nine-month graduate leadership program serves students interested in practicing their studies in the real world, offering them one-on-one mentorship from experts in a variety of fields, including education and public health.

Lifelong Education
Over the past decade, Creighton's number of graduate students has more than tripled, thanks to our expansion of courses and programs — now numbering more than 45 — and the tremendous faculty driving our interdisciplinary curriculum.
Students from across the world seek out the Graduate School for our accelerated programs, certificates, dual degrees, master's degrees and doctoral degrees in an array of disciplines.
We understand the shifting landscape of higher education and the changing needs of our students. And we will rely upon our alumni and friends to help us lead the way.
Graduate School — By the Numbers
45+
Programs in multiple fields
300+
Faculty members drawing from 8 of Creighton's 9 schools and colleges
3
Pathways of study: online, on-campus and hybrid.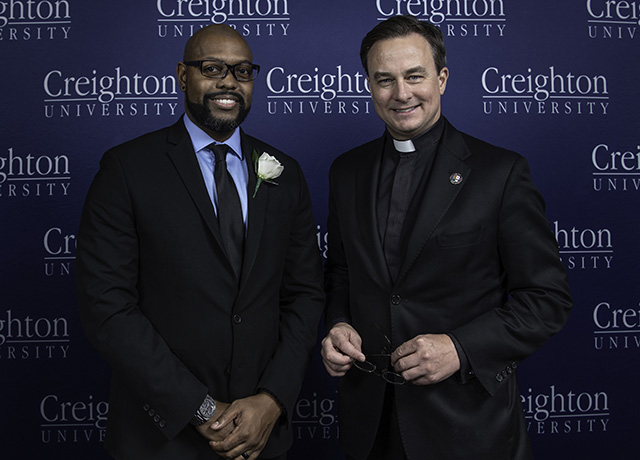 For alum, heart, mind and soul are never separate
For Charles Thomas Jr., MS'09, EdD'14, life is a constant and conscious exploration. In pursuit of excellence in its most holistic form, he has become his strongest self through self-reflection and empowering others.
Read the story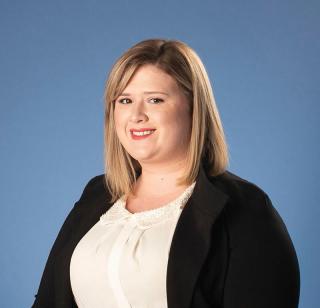 Lifelong, life-changing education
"When I was looking for a master's program in business administration, I wasn't looking for just a piece-of-paper degree that got me the next promotion. I was looking for an education that changed my perspective. That's what I've found at Creighton."
— Bailey Wood, Graduate School