Scholarships
Scholarships allow our students to experience a transformative education with a hands-on approach and expert faculty guidance. Scholarships also increase our diversity, with students from many backgrounds training to become leaders in health care.

Faculty development
Through endowed chairs and research grants, donors help the College of Nursing continue to lead the way in clinical care research — creating more opportunities and adding new knowledge to the world.

Center for Faculty Innovation, Research, and Education (FIRE)
FIRE ensures that nursing research continues to take place in a clinical setting, with real patients and real outcomes. The center elevates the culture of research within the College of Nursing, securing funding, accessing experts and attracting talented new hires.

Global scholarship, community outreach and education
With donor support, many of our students serve and study abroad, in the Dominican Republic, China and many other countries, absorbing various cultures and learning how to best provide holistic health care to diverse populations.

Support the simulation lab
A strong simulation lab enhances students' clinical nursing skills. With state-of-the-art equipment and expertly trained faculty, we provide a hands-on learning environment to form future leaders in health care.

Scholarship and programmatic opportunities
Through scholarships and programmatic opportunities, our students earn their degree at one of three campuses, where they study alongside a variety of interdisciplinary colleagues, treat diverse populations and work with some of the nation's largest health care systems.

The Laura and Dan Monen Healthcare Clinic
Through our partnership with the Laura and Dan Monen Healthcare Clinic, our nursing students serve local immigrants, refugees and other vulnerable communities. Creighton students and faculty volunteer their services to provide free urgent care to our most underserved populations.
Leading the way
Creighton's College of Nursing has a reputation for leading the way of an ever-changing field, providing an excellent education and embracing a commitment to service.
As our students pursue spiritually fulfilling careers in a world direly in need of nurses, much will change but never this: a Creighton nurse sees and cares for every patient as a whole person.
College of Nursing
Now serving students and communities from three different campuses, the College of Nursing is seeing tremendous growth and success.
13:1
Student-to-faculty ratio.
99%
BSN alumni employed, attending graduate or professional schools or doing volunteer work within six months of graduation.
93%
First-time pass rate over the past five years for traditional BSN students at Creighton (compared to the national average of 83.8%).
100%
Pass rate for Doctor of Nursing Program (DNP) students.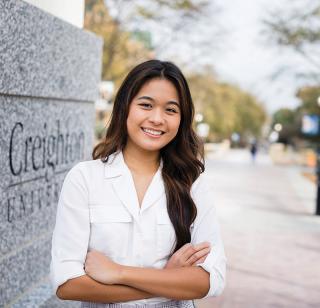 FOR AND WITH OTHERS
"I love it at Creighton. People care about each other here, and they teach you how to care for others the best way you can.
"The support of donors makes the Creighton experience possible — for me and for thousands of other students. Without my scholarship aid, I don't think I'd be at Creighton. It eases the stress on my family and makes this possible. The least I can do, in return, is work hard and do my best."
— Robyn Acob, College of Nursing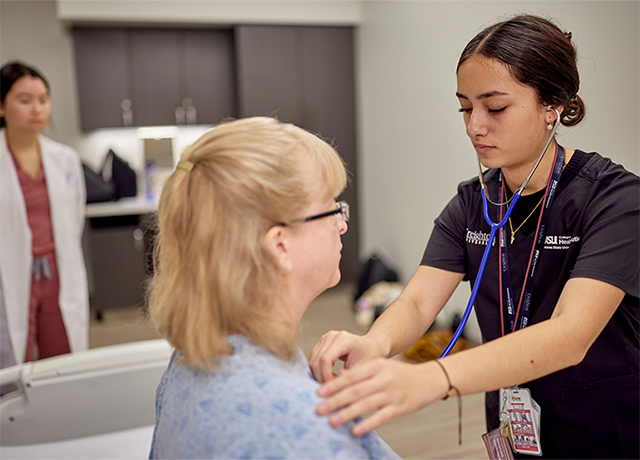 A weeklong health sciences camp that introduces high school students to health care careers — a partnership between Creighton University and Arizona State University — will double its size thanks to a gift from the Burton Family Foundation.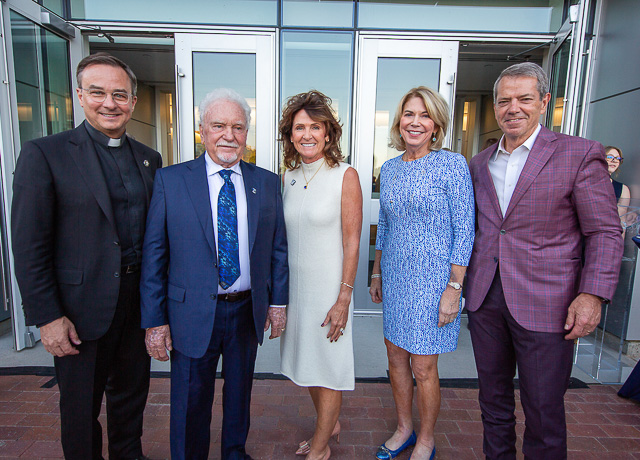 In September, about 100 Creighton alumni, friends, faculty, staff and community leaders — including Nebraska Gov. Jim Pillen and Omaha Mayor Jean Stothert — celebrated the opening of the CL and Rachel Werner Center.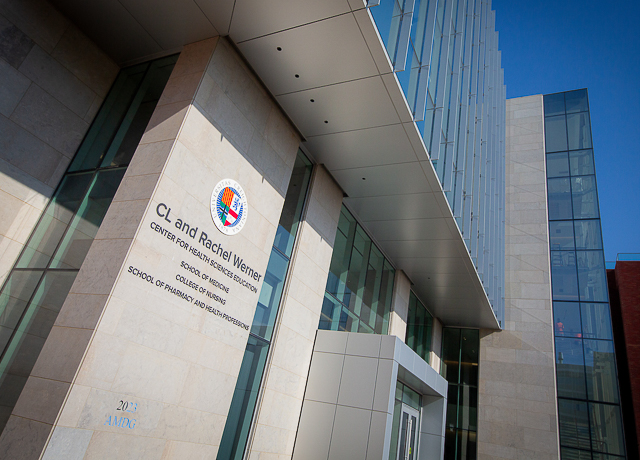 The donor-driven CL and Rachel Werner Center for Health Sciences Education — which broke ground in 2021 — is student focused, with nearly every square foot of the facility dedicated to classrooms, collaboration and hands-on learning.
Creighton's health sciences campus in Phoenix
The cutting-edge facility will enrich Creighton's Jesuit education and transform health care in the Southwest.
The New CL and Rachel Werner Center for Health Science Education
Opened in 2023 on the Omaha campus, the Werner Center brings together future physicians, nurses, OTs, PTs, physician assistants and EMS technicians under one roof. The 145,000-square-foot facility is outfitted with simulation labs, exam rooms, skills lab, study and socialization lounges, a dedicated medical student locker room and an outdoor terrace.
Give to the College of Nursing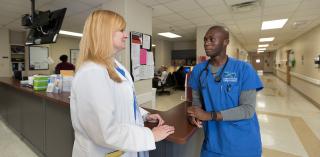 Help us continue to form some of the best nurses in the nation.