Fundraising Priorities
Here are a few great ways you can support the School of Pharmacy and Health Professions. To learn more, contact CodyFuchtman@creighton.edu.

Scholarships
With scholarships, the School of Pharmacy and Health Professions recruits the country's top students seeking a Jesuit, Catholic health sciences education. A diverse, high-achieving student body enhances our reputation and resources.

Faculty development
Hiring and developing strong research professionals in our occupational therapy, physical therapy and pharmacy programs is the first step in producing research that changes lives. Engaged and active faculty are key to helping Creighton continue to lead the way.

Center for Pharmacy Research
With the help of our donors, we will build state-of-the-art labs and adopt new technology to fight even the most volatile illnesses. This center will also help us reach new breakthroughs as we study drugs designed to suppress or augment the immune system.

Center for Rehabilitation Research Sciences (Physical Therapy and Occupational Therapy)
We develop strong leaders with moral responsibility. Through your support, we can provide more students with the opportunity to learn and uphold our tradition of leadership in scholarship and research.
A Pioneer in Health Care
We believe that right now, more than ever, the world needs Creighton-educated health care professionals.
As our alumni know, we teach students in the School of Pharmacy and Health Professions to care for their patients compassionately, treating each one as a whole person and striving to make a difference in every life.
The school is a pioneer in health care. We offered the first distance-based Doctor of Pharmacy degree (PharmD) pathway, the first entry-level clinical doctorate in physical therapy and one of the first post-baccalaureate Doctor of Occupational Therapy (OTD) programs in the country.
School of Pharmacy and Health Professions — By the Numbers
80%+
Students receive 1 to 3 job offers before they graduate.
1st
The nation's first accredited online pharmacy program and first entry-level Doctor of Physical Therapy (DPT) and Doctor of Occupational Therapy (OTD) programs.
Nearly 100%
First-time national licensure pass rates in pharmacy, OT and PT.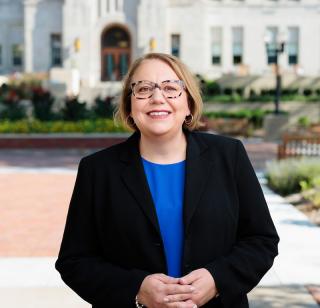 Finest in the nation
"Our School of Pharmacy and Health Professions alumni serve their communities as competent, compassionate health care professionals who live the value of cura personalis every day. I'm proud to say we produce some of the finest pharmacists, physical therapists and occupational therapists in the nation."
— Amy Friedman Wilson, PharmD'95, dean of the School of Pharmacy and Health Professions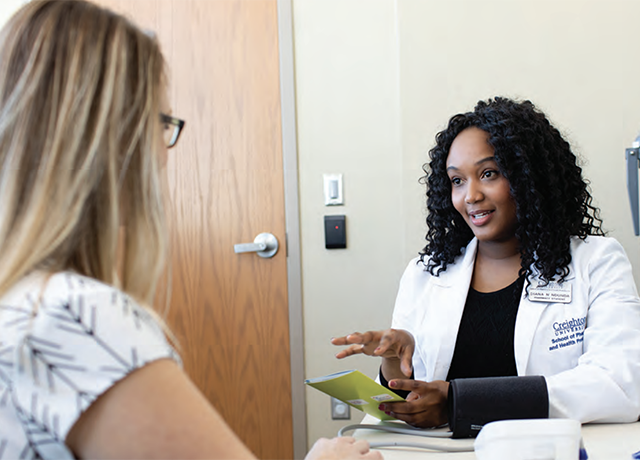 Why the Creighton experience is so much more
Diana Ndunda came to the School of Pharmacy and Health Professions with a vision in mind and a mission at heart. "I moved to the United States to go to pharmacy school," says the Kenyan-born student. "I knew I wanted to serve others, and that this career path would give me purpose."
Read the story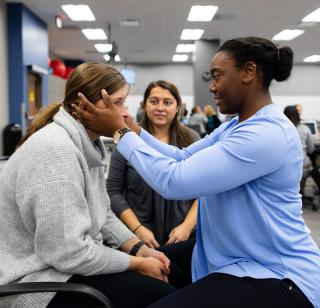 A leader in three fields
The School of Pharmacy and Health Professions includes three fields and several transformative programs. Learn more about each department.
Our amazing alumni and students
Thousands of amazing SPAHP students and alumni call Creighton home. Here are a few of the extraordinary individuals doing great work in their communities and beyond.

Lester L. Carter Jr., BSPHA'58, (pictured at an alumni event with Creighton President the Rev. Daniel S. Hendrickson, SJ, PhD).
Carter — an 89-year-old Omaha native and Alumni Merit Award winner — always wanted to "have a little store of my own." His Creighton education helped him achieve that very thing. For more than 50 years, he's operated his own drug store in Milwaukee.
Carter and his shop are such an indelible part of the neighborhood that his community renamed the street after him — Dr. Lester L. Carter Way.
Carter said he plans to work until he's 100 and, in the meantime, to make it to as many Creighton alumni events as he can.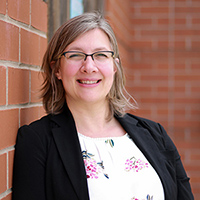 Amy Rogge, OTD'08, provides occupational therapy services for children with developmental and physical challenges. Her practice resides on an acre of land, where the children can help care for Amy's goats and chickens.
When the coronavirus put much of the world on lockdown, Amy and her team had to get creative to connect with the children, adding virtual sessions for story time and crafts, along with other ways to serve their families. And here's a new one — Zoom meetings for the purpose of feeding farm animals.
"At Creighton, we were offered so much in terms of opportunities to work with different people and in different practice settings, with the emphasis on pushing the profession forward in a meaningful way. That's a unique perspective I've gained from the Creighton OT tradition."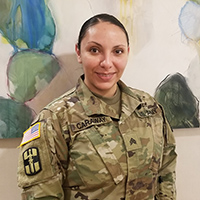 Margarita Caraway was finishing up her third year of Creighton pharmacy school when she got the call — report to duty, fight the virus.
The Army Reserve medic was headed to the heart of country's hotspot, New York City, where she and other health care professionals would help run the makeshift COVID-19 hospital in the Javits Center.
"At Creighton, our professors are developing us professionally to be the best pharmacists we can be. This is more than a job for them. They're getting us to think of the big picture: that we're not just caring for patients on a chart; we're caring for the whole person."
Creighton's health sciences campus in Phoenix
The cutting-edge facility will enrich Creighton's Jesuit education and transform health care in the Southwest.