Scholarships
Creighton-educated medical professionals have the heart and training to make a difference in the lives of the patients they serve. Scholarships support these exceptional students as they become the medical advocates we need.

Faculty Development
Support for strategic hires is one of the most effective ways to further elevate Creighton's School of Medicine. Talented, connected and visionary faculty members improve how we train our students, fill knowledge gaps and gain influence in the national arena.

Interdisciplinary education
Creighton is uniquely positioned to pioneer a powerful way of teaching the health sciences. Introducing collaborative care into the classroom prepares future physicians to bring this culture to clinics, to the benefit of providers and patients alike.

Palliative Medicine Fellowship
This fellowship immerses students in the human dimensions of illness, suffering and death. Over two years, fellows will develop ways to help patients and their families celebrate life's joys and losses, while working toward a master's degree in the medical humanities.

Global Medicine Fellowship
Through the expansion of programs like Project CURA (Creighton Medical United in Relief Assistance) and the Global Surgery Fellowship, students can provide life-changing care in developing countries.

Endowed Chairs for Centers of Excellence
Over the next decade, we will develop endowed chairs for several areas in the Centers for Excellence, including the Henry Lynch Hereditary Cancer Institute, neurosciences, cardiovascular disease, trauma, imaging and palliative medicine.

Physician Assistant Program
With a holistic Creighton education behind them, our graduates quickly rise to the top of this field through exemplary compassionate care. Our program will stand as only the fifth of its kind offered at Jesuit institutions nationwide.

Medical Science Research Endowment Fund
A desire to make a difference drives our increasingly interdisciplinary medical research efforts, and endowment funds power that research. An annual investment will fund clinical investigator-initiated research and recruit established scientists.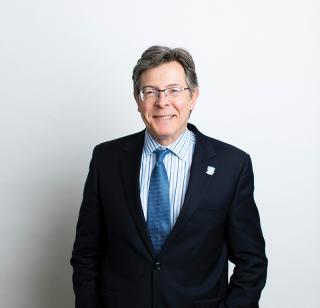 The Future Is Bright
"From faculty development, to student support, to a new curriculum that will revolutionize the way our professionals learn, Creighton School of Medicine is ready to lead in a new era of medical education focused on interprofessional, collaborative practice."
— School of Medicine Dean Robert "Bo" Dunlay, MD'81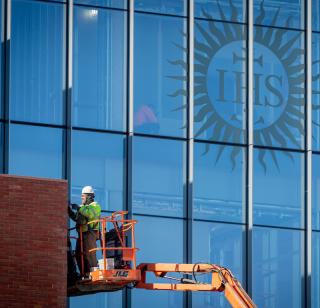 The CL and Rachel Werner Center
The CL and Rachel Werner Center for Health Sciences Education will serve as Creighton's health sciences hub, with active-group classrooms and a simulation center bringing together medical, nursing, physician assistant, occupational therapy, physical therapy, pharmacy, behavioral health and other students.
Meeting the Moment
Creighton's School of Medicine stands at a significant moment. We're looking back on more than 125 years of health care education but also looking ahead to the rapidly shifting landscape of our profession.
We are ready to meet the moment. Through our clinical partnerships in Omaha and Phoenix, we are preparing some of the most clinic-ready physicians in the country to help meet a growing need for health care professionals.
As we build upon our expertise in medical education and research, our guiding Jesuit values will continue to show us the way forward — providing an education committed to the whole person, developing women and men of competence and compassion, and doing all things for the greater glory of God.
School of Medicine — By the Numbers
$114.1 million
Charitable medical care donated annually by Creighton health sciences and CHI Health-affiliated clinics
1,000+
People treated annually at the free, student-run Magis Medical Clinic at Siena Francis House, Omaha's largest homeless shelter
99%
99% of students were accepted into residency programs, and 92% of 2022 graduates matched with their specialty of choice.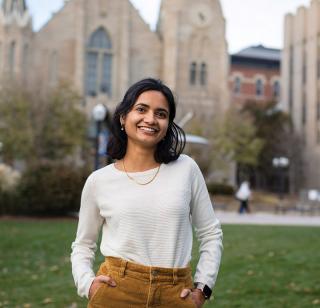 The physician I want to be
"I'm now doing rotations, and sometimes, as I watch the physicians at work, I'm moved to tears. In many cases, they're caring for people having some of the worst days of their lives. But after years, even decades working with patients, Creighton physicians still bring that same level of compassion and curiosity to every encounter. The values of this education last for life.
"That's the kind of physician I want to be. That's the kind of physician Creighton is preparing me to become."
— Pooja Varman, School of Medicine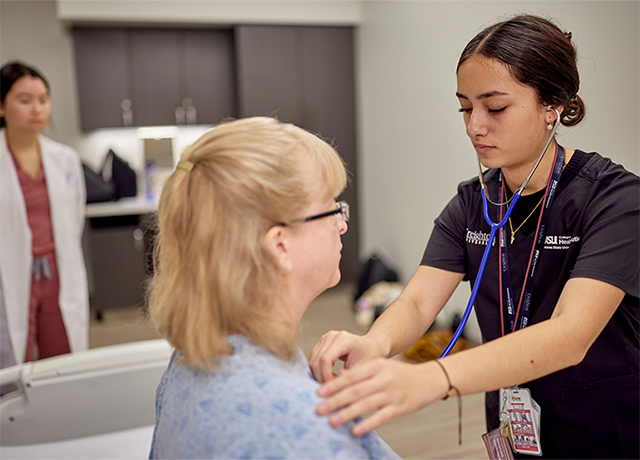 A weeklong health sciences camp that introduces high school students to health care careers — a partnership between Creighton University and Arizona State University — will double its size thanks to a gift from the Burton Family Foundation.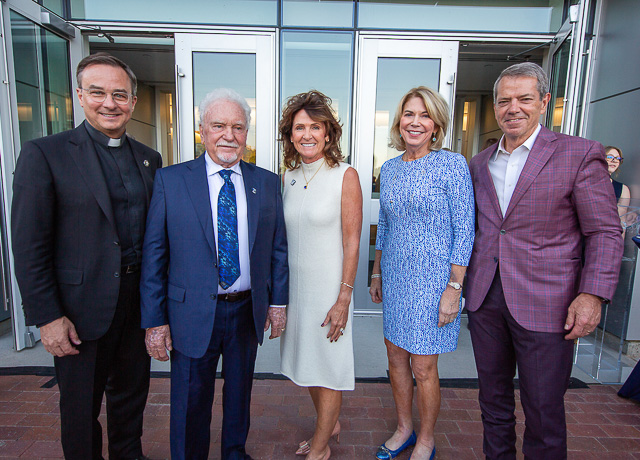 In September, about 100 Creighton alumni, friends, faculty, staff and community leaders — including Nebraska Gov. Jim Pillen and Omaha Mayor Jean Stothert — celebrated the opening of the CL and Rachel Werner Center.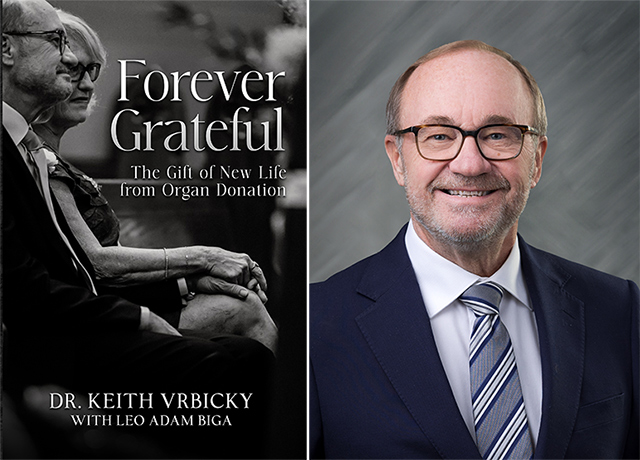 One moment, Keith Vrbicky, MD'79, was in seemingly perfect health. The next, he was hooked up to a life-support system in the ICU, with his heart giving out (due to a rare, rapidly developing cardiovascular disorder) and other organs following suit.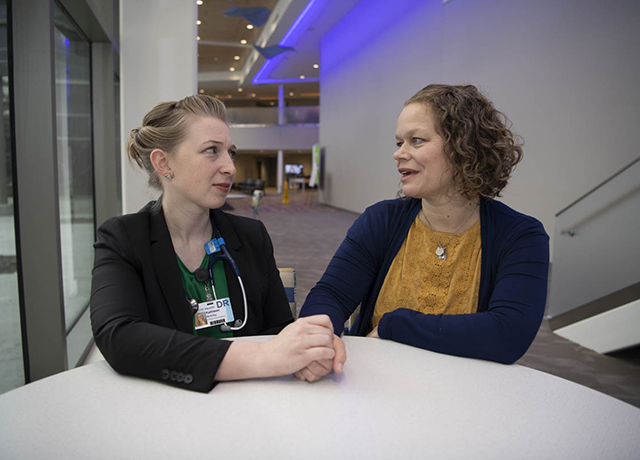 More Than Molecules
A Creighton initiative explores the important role of the humanities in improving health education and care.
Read the story
Creighton's health sciences campus in Phoenix
The cutting-edge facility will enrich Creighton's Jesuit education and transform health care in the Southwest.