Scholarships
Scholarships give dental students a world of possibilities they might not otherwise encounter. Our donors help our students achieve their dream of becoming a dentist, instilling them with a passion for service and justice that lasts a lifetime.

Faculty Recruitment, Retention and Development
We produce practice-ready dentists through a values-driven education. To continue doing so, we will hire a diverse group of excellent clinicians, researchers and educators.

Technology Need: CEREC Machines
Using our 22 Ceramic Reconstruction, or "CEREC" machines, our faculty and students practice patient care using sophisticated design systems to build high-quality, metal-free dental restorations in a single visit.

Technology Need: Cone Beam
Dental Cone Beam Computed Technology, or CT scans, use diagnostic imaging when traditional dental X-rays are insufficient. A CT scan can discover pathologies in the jaw bones and surrounding structures.

Scholarship and Programmatic Opportunities
Because of our generous donors and friends, Creighton maintains one of the lowest private-school tuition rates in the nation for dental education direct costs. But the school requires additional scholarship dollars to recruit a diverse group of students.

Support of Service Mission
Through various programs and community-based support, we will continue to offer the most vulnerable citizens in Omaha and beyond the finest dental care available, for free or at significantly reduced rates.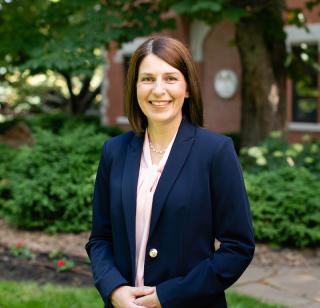 Our legacy grows stronger
"A Creighton dentist is a dentist who lives for and with others. Creighton dentists see beyond a patient's oral health. They embody cura personalis and care for the whole person.
"As Creighton strives to make a difference in Omaha and around the world, we take great pride in knowing that our legacy grows stronger because of your support."
— School of Dentistry Dean Jillian A. Wallen, BDS, MS
Forming Compassionate, Innovative Dentists
Since its founding in 1905, the School of Dentistry has prepared more than 5,000 dentists for lives of professional excellence, community leadership and compassionate care.
Thousands of our tremendous alumni are now working around the world, with more Creighton dentists serving rural, underserved communities than graduates from any other private dental school in the country.
In 2018, the school started a bold new chapter with the construction of a 200,000-square-foot clinic and facility, which has already driven significant growth in our educational opportunities and the amount of care we can provide our patients in the region.
We serve more than 14,000 patients annually. By caring for so many patients, our students are not only fulfilling Creighton's mission of service and justice for others; they're becoming some of the most practice-ready dentists in the nation.
School of Dentistry — By the Numbers
4,800
Dental sealants provided for children in local elementary schools in one school year.
44,000+
Patient visits to the dental clinic each year (including more than 2,100 children)
$91.4 million
In discounted and unreimbursed dental services by 2028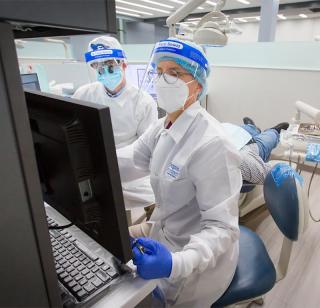 School of Dentistry
Great things are going on in the School of Dentistry. We've got a new building, a growing number of patients and many exciting service opportunities.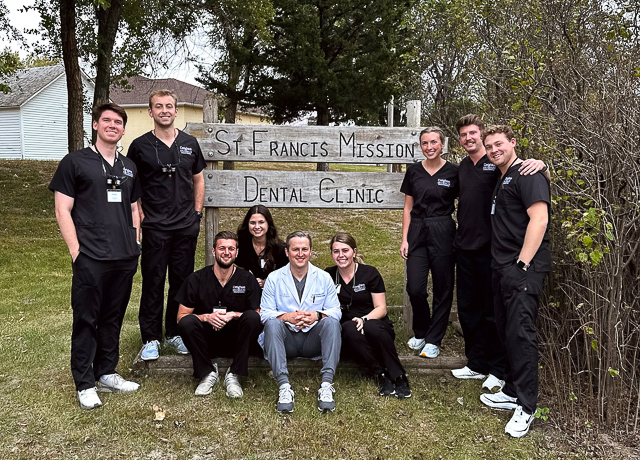 The School of Dentistry's Extramural Education Program — started in 2008 — sends fourth-year dental students to 21 federally qualified health centers, tribal dental clinics and rural private practices in seven states.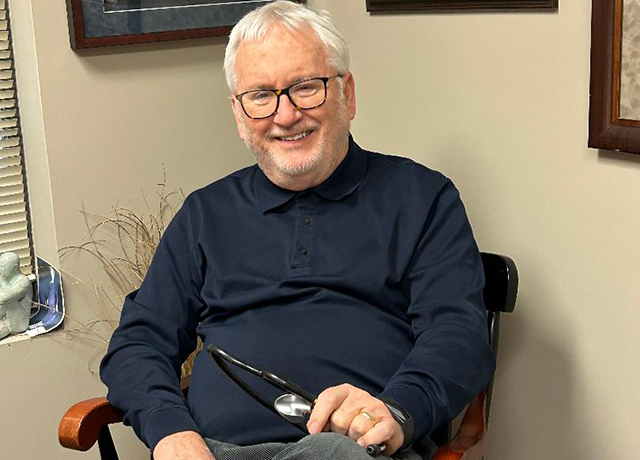 Through estate gifts, Michael Cullen, MD '79, and other Creighton Heritage Society members make a commitment that will benefit future generations of students.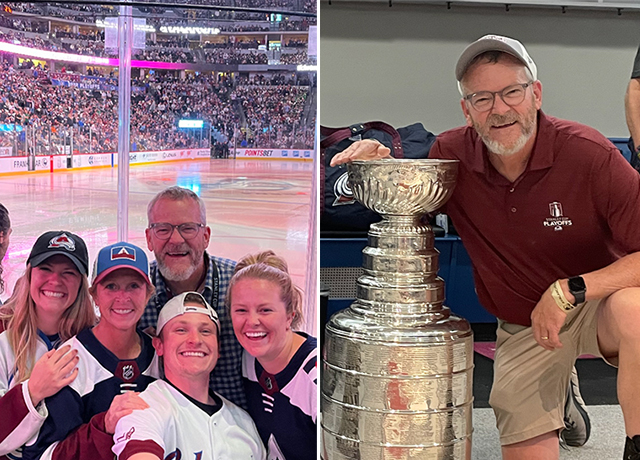 For nine seasons, Denver-based Dan Selner, BA'85, DDS'89, has served as the team dentist for the Colorado Avalanche, the NHL team that recently won this season's Stanley Cup championship.