The Creighton Value
Creighton's value can be measured in many ways. But we believe the excellence of this education is best expressed in who our students become.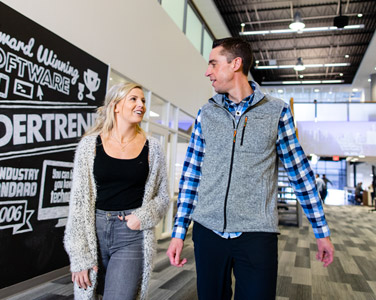 Success
Our graduates have a 99% success rate, meaning they're either employed or enrolled in a graduate or professional school within six months of graduation.
Service
Bluejays hold on to the spirit of service well after graduation.
Committed to promoting social justice and caring for the whole person, our alumni's good work extends far beyond their four or more years at Creighton.
That's just one of the many outcomes of a top-tier Jesuit education.
Interested in volunteering? Learn more.
Success and service
Success means more than a good career and financial stability. Our alumni seek and find meaning in the service of others.
99%
success rate
99% of our alumni are employed or enrolled in graduate school within six months of graduation.
81%
volunteer
More than 4 in 5 of our alumni are involved in at least one volunteer organization.
60%
volunteer priority
Three in 5 of our alumni describe volunteer work as a priority.
4 year
National Private: 54%
National Public: 35%
Creighton: 74.9%
6 year
National Private: 67%
National Public: 61%
Creighton: 81.5%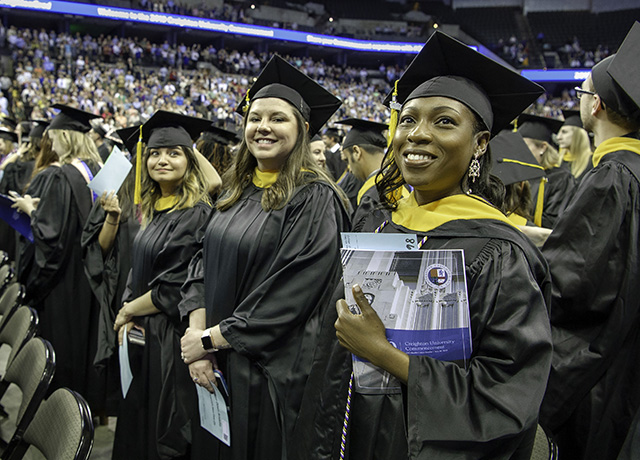 The value of a Jesuit education
At Creighton, you see tangible reminders of our traditions wherever you look. You see it in our tens of thousands of alumni living lives of service and justice in their own communities.
Read the story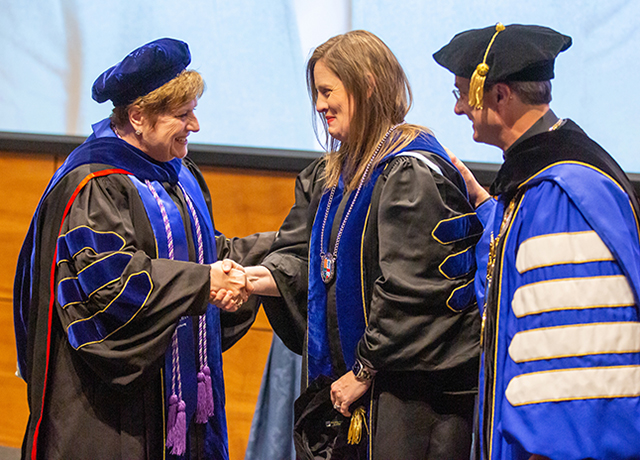 On May 4, associate professor Meghan Potthoff, BSN'01, PhD, APRN-NP, was installed as the Keough Family Endowed Chair in Nursing.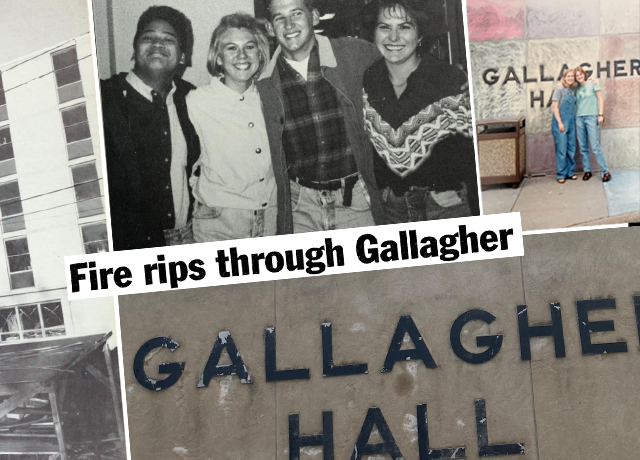 On the eve of Gallagher's demise, alumni offered accounts of such formative events as the fire of 1999, the early-bird dumpster wakeup call and that time the pillow-wielding, couch-forted men of G5 seceded from the building.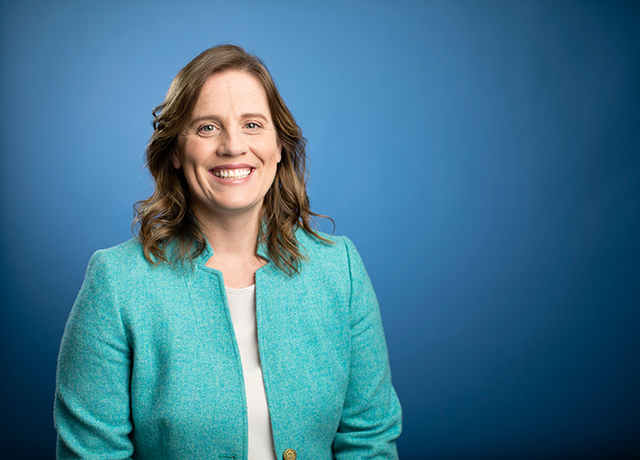 Being a nurse — especially a Creighton nurse — is all about walking with patients and their families, says Meghan Potthoff. Sometimes in the most literal sense.
Make a gift
There are so many ways for alumni to help keep Creighton thriving.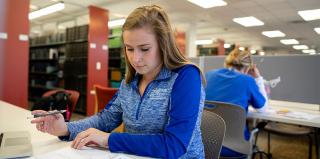 Our No. 1 fundraising priority.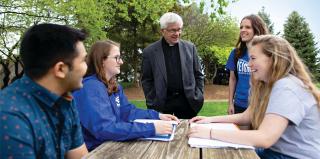 Helping us help our students as quickly as possible.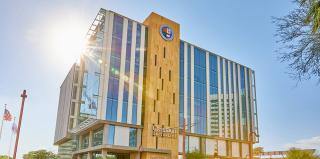 Support one of the most ambitious projects in Creighton's history.