The gift of Creighton
Creighton exists for our students. Every choice we make and action we take will be guided by our care and concern for the thousands of students who call Creighton home.
The University has a long legacy of making this life-changing experience available to any student who wants to make a difference in the world. Year after year, we continue this tradition through scholarships, the No. 1 priority for the Forward Blue fundraising campaign.
When donors like you support scholarships, you help our students manage costs, make ends meet and gain access to a Jesuit, Catholic education unlike any other. But more than that, you give them a transformative sense of belonging, purpose and personal growth.
You give them the gift of Creighton.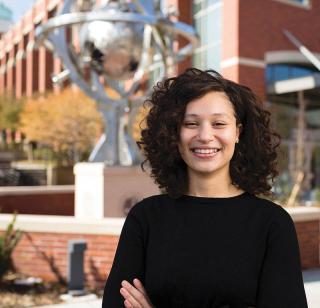 Changing lives
"You are supporting so many opportunities, and you are inspiring us to make the most of every one of them.

"I work as a student caller with the Creighton Phonathon, and I will tell you what I tell people over the phone — 'When you make a gift to Creighton, you might not know whose life you're changing, but you are changing someone's life.'"
— Jada Glover, Heider College of Business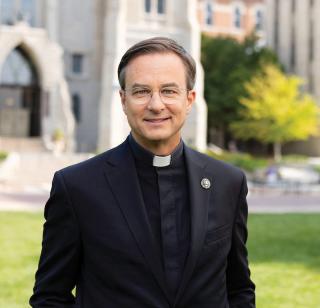 Far beyond Creighton
The effect of scholarships goes far beyond Creighton. As Creighton President the Rev. Daniel S. Hendrickson, SJ, PhD, says, "the world needs more of what Creighton does" —
Forming women and men ready to join you as Jesuit-educated leaders caring for our communities, carrying forth our mission.
A better world, one Creighton graduate at a time.
Support scholarships
A life-changing education
When it comes to maintaining Creighton's momentum and excellence, nothing is more important than scholarships.
Nearly all our students rely on scholarships or financial aid. They're one of the top deciding factors for thousands of students who choose Creighton. In the coming years, scholarships will be even more essential. Universities will compete for a smaller number of potential students, and scholarships will be our most effective means to do so.
Your gift to scholarships will help maintain Creighton's record enrollment growth, as well as our reputation across nine schools and colleges. Your generosity will start a ripple effect ranging far beyond the life of any one student.
Scholarships — By the Numbers
Our donors make a huge difference for thousands of our amazing students.
13%
first-generation
13% of our students are the first in their families to go to college.
1,900
undergraduate students
Each year, Creighton awards donor-funded scholarships to about 1,900 students.
3.9
GPA
Students come to Creighton with an average GPA of 3.9.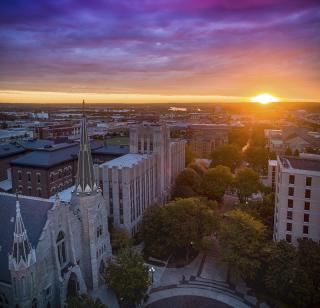 Forward Blue
Forward Blue is the largest and most comprehensive fundraising campaign in Creighton's history. The campaign is a massive, concentrated effort over an extended period of time to celebrate Creighton's mission, while raising funds to ensure that mission endures.
Something more
Tuition alone doesn't fully cover what it costs to educate our students. In fact, it only covers about two-thirds of it. A Creighton education costs more because it gives more. We mean that quite literally.
Each year, Creighton budgets nearly twice as much for each student's instructional expense as public institutions nationwide. And it shows.
Our faculty and staff have the time and space to focus on teaching and serving our students first. We give our students a markedly more personalized education, through smaller class sizes — an 11:1 student-to-faculty ratio — and the programs and services that help them flourish.
The Creighton difference
Our students are the leaders of tomorrow. They're the women and men transformed by a Jesuit education made possible by your faith, generosity and commitment to Creighton.
99%
Success rate
99% of our graduates are employed, seeking an advanced degree or doing volunteer work within six months.
80%
committed to service
4 in 5 of our alumni do volunteer work.
65%
more
Each year, Creighton budgets 65% more for each student's support services than public institutions nationwide.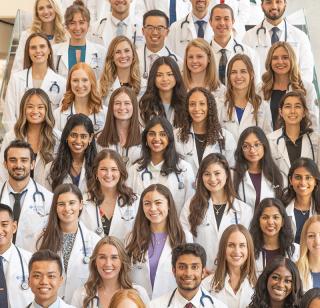 Diversity and Inclusion
Creighton is committed to diversity. It's part of our mission. It's who we are. And one of the keys to a more inclusive campus — to greater diversity across all schools and colleges — is the gift of scholarships.
Scholarships create opportunity, particularly for first-generation students and students from underrepresented backgrounds. They ensure that all our excellent students can experience a Jesuit education, no matter their circumstances.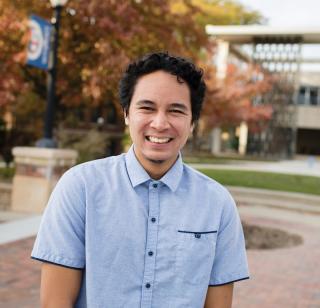 Paying it forward
"I'm a first-generation college student at Creighton, and I wouldn't have been able to attend without the help of scholarships supported by donors like you. My family and I are so grateful for your generosity. It's changed our lives.
"It really makes me happy to know that there are people out there supporting students like me. Creighton alumni care about the school and what it did for them. Now, for them to pay it back for our generation is really amazing."
— Kahiau Cockett-Nagamine, College of Arts and Sciences
At Creighton because of you
Students able to attend Creighton thanks to the gift of scholarships.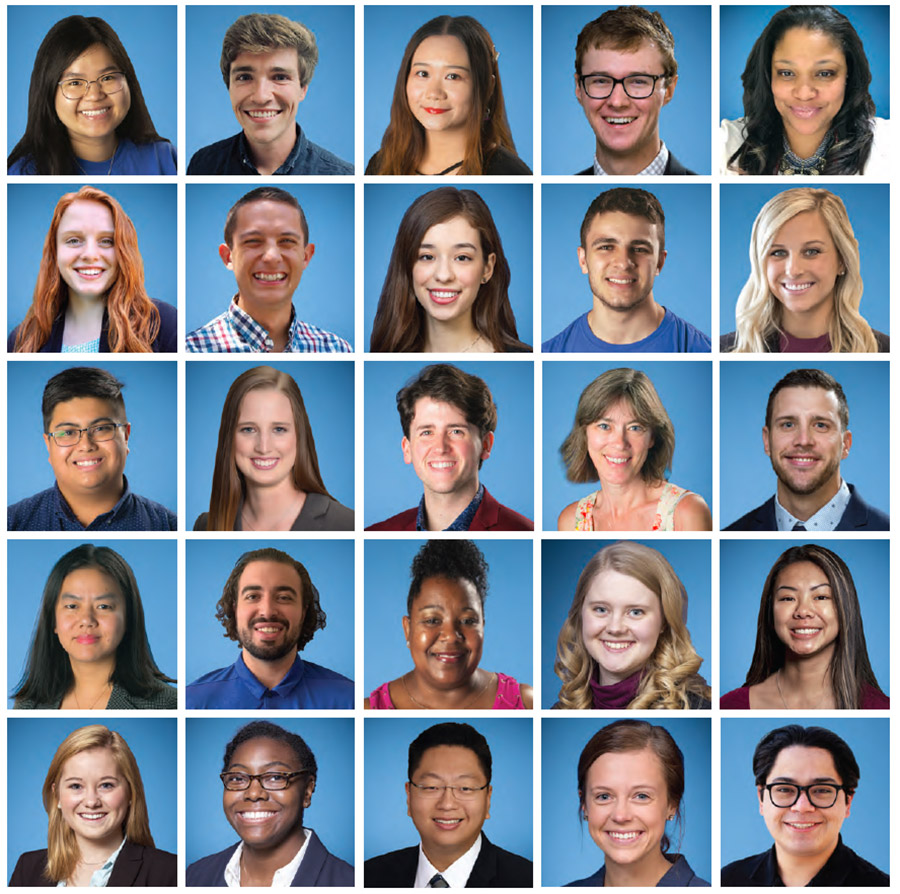 SUPPORT SCHOLARSHIPS
You can make a huge difference for our students by making a gift to scholarships.