Save the Date for Giving Day — Wednesday, April 12, 2023!
On Giving Day, thousands of Bluejays from all over the country will come together to support what they love most about Creighton. The 24-hour online fundraising event gives alumni, students, faculty, staff and friends the chance to support the areas of campus most meaningful to them.
On Giving Day, it's not about how much you give. It's about how many of us are giving.
Donations of all sizes add up to a huge collective impact for our students, supporting causes in scholarships, academics, athletics, student experience, mission, programs and more.
Let's continue this amazing tradition of helping our students have access to the best possible education and experience.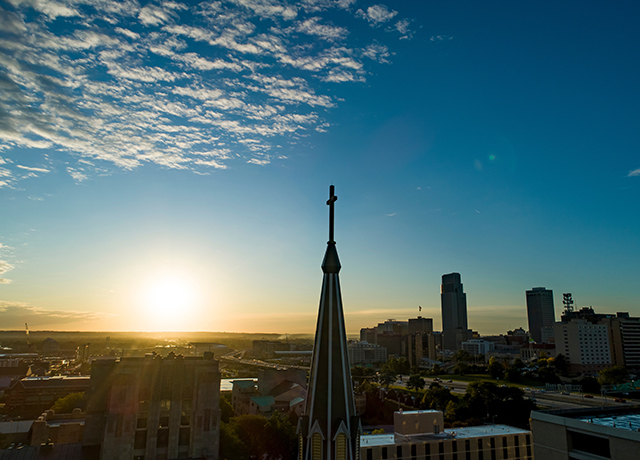 One of our biggest Giving Days yet
On Wednesday, April 6, alumni, friends, parents, students, faculty and staff came together to make a massive collective impact for Creighton, with more than 2,700 donors giving a total of more than $927,000.
Read the story
Giving Day — By the Numbers
The day Bluejays come together to support the Creighton community! Giving Day makes a massive impact for the University.
11,569
donors
More than 11,500 donors have made a gift during Giving Day events.
$3.5m
raised
About $3.5 million has been raised over four years.
$979k
for students
Creighton raised $979,363 during Giving Day 2022.