Featured Testimonial About Creighton University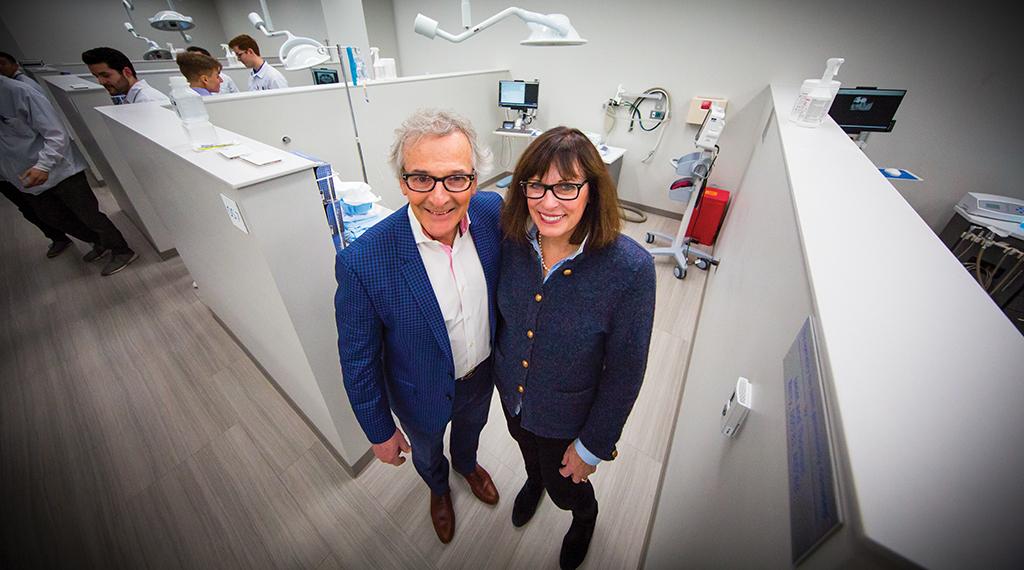 I knew from the beginning that I had received an excellent education from Creighton. But it wasn't until later, after my experiences in the professional world, that I came to really appreciate my education.

Thomas Berry
DDS'83, MD'88
The camaraderie of the Class of 1983 defines the Creighton experience for Thomas Berry, DDS'83, MD'88. The connections to his peers have always been a significant part of his life. These lifelong friendships have come to shape his top giving priorities in the School of Dentistry.
"My class has always encouraged each other in our professional lives and in our personal lives," Berry said. "To this day, I can call anyone, and they'll answer. I think our friendships have been the backbone of our successes."
Berry is dedicated to providing current Creighton students with opportunities that create unbreakable bonds among peers and prepare them for lives of professional excellence, community leadership and compassionate service in dentistry. Berry has previously chaired the dental school's Alumni Advisory Board and is a current member of Creighton's National Alumni Board. He says his goal in these roles is to create an environment for students to thrive, so they, too, will give back later in life.
"The student experience is important for the Creighton legacy," Berry said. "My interactions with current students prove to me that they are receiving an exceptional education. Students ask such wise questions. It's a very positive feeling to be a part of that."
Giving back has always been important to Berry and the Class of '83. To honor their legacy of community, they named a social area in the School of Dentistry. The Class of 1983 Student Lounge provides a welcoming space for dental students to continue to foster meaningful relationships while preparing to achieve excellence in their future profession.
"The name honors the close-knit family that our class was, and still is today. We have always supported each other, and we want that experience for current students. I know my class gives out of the kindness of their hearts. We understand the importance of giving; it's all about the students."
Berry's leadership has been instrumental in fundraising for the School of Dentistry. He and Janet have been generous donors to Creighton University for more than three decades. He is currently working on a project with Dr. Mark Latta, dean of the School of Dentistry, to support the school's faculty.
"Dean Latta is a great leader, and his vision is fantastic. I'd say our visions align," Berry said. "It is very important that we recognize the amazing faculty for their role in the Creighton experience and in training future dentists."
Berry graduated from Creighton with dual degrees in dentistry and medicine. For nearly three decades, he ran his own practice as an oral and maxillofacial surgeon.
"I knew from the beginning that I had received an excellent education from Creighton," Berry said. "But it wasn't until later, after my experiences in the professional world, that I came to really appreciate my education. Mine has been an evolving love for Creighton and an evolution of devotion."