Featured Testimonial About Creighton University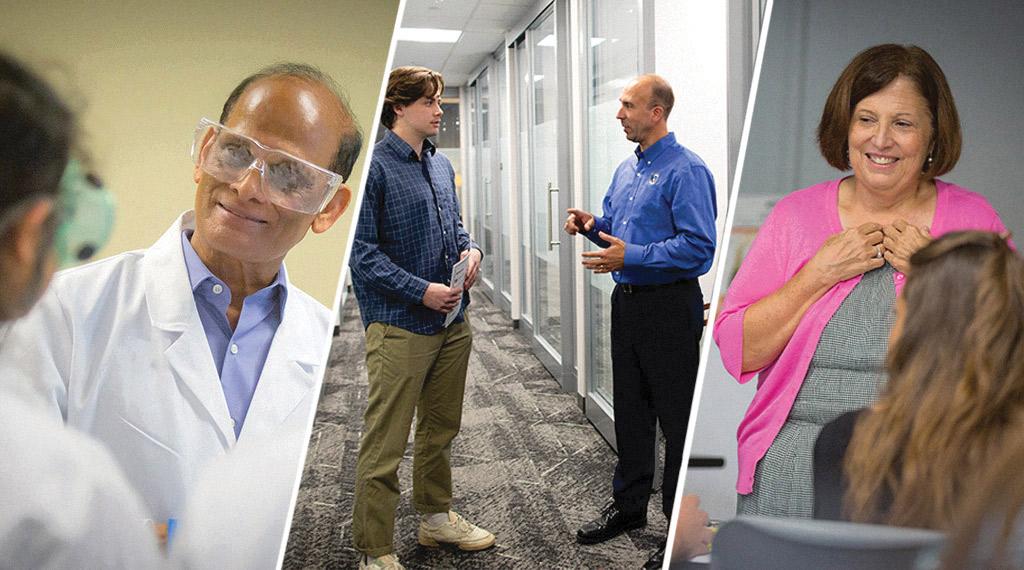 By Micah Mertes and Nichole Jelinek
When we talk about the value of the Creighton experience, what exactly are we talking about?
We're talking about the Jesuit, Catholic mission, of course. But we're also talking about the people who live that mission, who embody those values, who shape the lives of our students every day in countless ways. We're talking about Creighton's faculty and staff.
With an 11:1 student-to-faculty ratio, the University is committed to educating our students first, to giving our faculty and staff the time and space to teach each student as an individual. This focus yields great results for our students, who graduate and start careers earlier than the national average. But the impact of mentorship goes beyond that.
A 2014 Gallup poll of 30,000 college graduates nationwide found that strong mentors were the most important factor in outcomes. Graduates who had college mentors were twice as likely to report work and life satisfaction.
In their book, How College Works, Daniel F. Chambliss and Christopher G. Takacs wrote that alumni of all ages cite having dinner at a professor's home as an "almost magical" event in their college experience. To alumni, it illustrated the college's commitment to its students.
"Unfortunately," wrote former Gallup Education executive director Brandon Busteed, "not many graduates receive (this) key element of (mentorship) support while in college."
One Gallup survey found that fewer than half of graduates nationwide felt like they had a college mentor. And graduates of color reported a far lower percentage of mentorship than their white peers.
The story is different at Creighton, where graduating seniors have said the strongest aspects of their college experience were smaller class sizes, access to faculty and an overall sense of community. Creighton seniors also feel they've received mentoring from both faculty and staff at a higher rate than those at peer institutions, according to data from the 2020 Senior Survey conducted by the University's department of Analytics and Institutional Research.
A more comprehensive survey — of alumni who attained their degrees between 2006 to 2016 — found that 86% of Creighton undergraduate alumni felt they had at least one professor who cared about them. That's more than 20% higher than alumni nationwide, according to Gallup data. The result, said Valerie Calderon, PhD, former senior education research consultant at Gallup, is that "Creighton graduates are leading other college graduates in living great lives."
On alumni.creighton.edu, we've written hundreds of stories about Creighton alumni and current students. When we ask them what they love most about Creighton, one of the first things so many mention is a specific person — a professor, a coach, a spiritual advisor, a financial aid officer.
Someone who took the time to get to know them. To make a difference. To help them become the person they are today.
We've collected some of these stories below, and we would love to hear yours. Tell us about your favorite Creighton mentor.
* * *
Joyce Eisenmenger, BA'77
Joyce was an RA in Kiewit Hall at the same time the late Father John P. Schlegel, SJ, lived there — decades before he became the University's 23rd president. Fr. Schlegel would hold midnight Masses for students in the dorm. Those Masses (and the spiritual connections Joyce formed because of them) were the foundation of her Creighton experience.
Joyce recalls other mentors from that time in her life — like Fr. James Datko, who challenged her to think critically in his philosophy class; or longtime Dean of Women Eileen Lieben, who was, Joyce says, "the model of a professional woman. She exuded graciousness."
"One of the things I really love about Joyce," said her husband and fellow alum, Steve Chavez, BS'77, "is she's got such a strong sense of social justice. She learned it at Creighton."
Read more about Steve and Joyce's Creighton experience.

* * *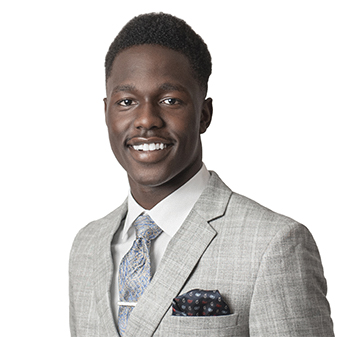 Jacob Idra, Heider College of Busines, Class of 2022
"I've had great professors who I've been able to engage with. I love Student Support Services. It's been so great for me. It's helped me stay organized and build good habits when my plate gets full.
"It's been great to have all those options to utilize as a first-generation student. If I'm really going through a tough time, I'll know where to find someone I can trust and rely on."
* * *
Brody Peterson, School of Dentistry, Class of 2022
"The professor who has had the most impact on me would be Mark Markham, DDS. Dr. Markham is one of the most genuine, kind-hearted people I have had the privilege to meet, both in my time at Creighton so far and in my life in general.
"He has shown me, through example, that kindness and respect are of the utmost value in dentistry and in life. He has shown me how small acts of showing respect and kindness can have a huge impact."
* * *
Sarah Mielke, JD'21
"Professor Victoria Haneman is a true agent of change. She helped me recognize that no matter how engrained and embedded things are, change is possible where it's needed. Her approach to problem-solving — measuring the weight of emotion and the human element relative to a problem — is the approach that I hope to carry forward in my career."
* * *
Danae Mercer, BA'09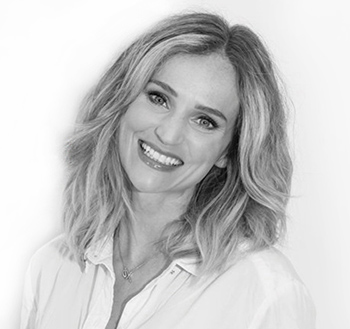 Long before Danae became a Dubai-based journalist and Instagram influencer promoting body positivity to her 2 million followers, she was a Creighton student in crisis.
In the wake of her mother's death, Danae developed a severe eating disorder. She's not sure she would have recovered, she says now, without the services and support of Creighton.
As a student, she had access to a therapist, a nutritionist and the medical center, all covered by her tuition. Meanwhile, her mentors intervened and got her back on track. To name just a few of the people who helped her —
College of Arts and Sciences Dean Bridget Keegan, PhD; Lisa Brockhoff, assistant dean for advising; political science professor James Wunsch; and Journalism, Media and Computing professors Eileen Wirth, PhD, and Carol Zuegner, PhD.
"In a very difficult time, I would say they saved my life. Now, I feel like if I can help even one person in the way so many people at Creighton helped me, it's all worth it."
* * *
Beth Riemersma, DPT'05
"Our professors at Creighton were amazing, and I'm still in touch with some of them. They were supportive and just provided us with a great education. They gave me a very strong foundation that I've been able to build upon ever since.
Read more about Beth's experience treating Olympic gymnasts Simone Biles and Jordan Chiles.
* * *
Charles Begay, BA'73
During his 31-year career at Creighton, the late Andreas Gommermann, PhD, enriched the University and impacted the lives of countless students, including alumnus Charles Begay.
"Even after graduation, I'd see Dr. Gommermann, and in each encounter he always asked how I was doing. And he'd ask about other students. I don't think he ever forgot any of us."
When Gommermann passed away in 2013, Begay spoke at his funeral. "I can't really imagine my existence without Dr. Gommermann or Mrs. Gommermann in my life. I don't know if I ever really told him 'Thank you' for all he did for me."
Read more about Dr. Gommermann.
* * *
Kaitlynn Hunt, BA'20,
Kaitlynn — who this year became the first collegiate baseball coach in Nebraska state history — was heavily influenced by her time playing for Brent Vigness, Creighton's head softball coach.
"One of the things Coach Vigness helped us focus on was developing a stronger attention to detail. And that really helped me grow as a person and a player and, it turns out, also as a coach. Paying attention to the little things helps you learn how to play at a different level."
* * *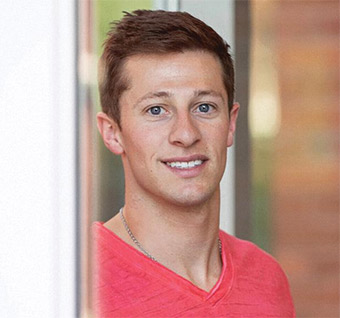 Dakota Hendrickson, BSBA'18
Shortly after graduating a semester ahead of schedule, Dakota cofounded a business during the pandemic, a business that in its first 45 days made $2 million in sales. Soon after, he made Forbes' 30 Under 30 list.
"Creighton's made a big difference in my life. They're really good about giving you the critical-thinking skills and the tenacity to learn through challenges and overcome adversity. Creighton taught me how to lead."
Dakota cited several professors who prepared him for the challenges of starting a business during a pandemic, including Regina Taylor, assistant professor of management in the Heider College of Business.
Taylor recalls Dakota as an excellent student — "thoughtful, inquisitive, ambitious, conscientious. Even as a student, he was already thinking at a different level about how things worked in the real world."
* * *
Charles J. D'Alessandro, School of Medicine, Class of 2022
"So far, Gina Harper-Harrison, MD, has had the greatest impact on me. She is the Clerkship Director of the OBGYN rotation, and I had the pleasure of working with her in her clinic as my first clinical assignment of my M3 year. She was not only interested in teaching me about the patients that came into clinic but how to thrive as a physician and show compassion. Her patients trusted and adored her.
"She took an interest in me as a student. She wanted to learn about me, listened to my concerns, and wanted to help me become as successful as possible. I can firmly say that I will take the lessons she taught with me into my career and life."
* * *
Andrew Trautman, School of Pharmacy and Health Professions, Class of 2022
Katie Sandquist , School of Pharmacy and Health Professions, Class of 2022
At the start of the pandemic, pharmacy students Andrew Trautman and Katie Sandquist were moved to put into practice the values of their Ignatian-inspired education. Seeking support to offer hand sanitizer to those in need, Trautman and Sandquist reached out to professor Alekha Dash, RPh, PhD.
"As a mentor, Dr. Dash's encouragement of this project, and in class, has been inspiring," Andrew said.
Read more about Dash and the hand sanitizer project.

* * *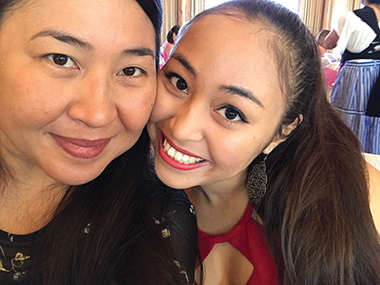 Angelina Manasan, College of Arts and Sciences, Class of 2022
Angelina has a medical condition that has required continual surgeries and hospitalization. After having surgery last year, the Student Support Services team spoke with her teachers and got her all the resources she needed to continue her studies.
"Every one of my professors has been accommodating and empathetic. Everyone has supported me not just as a student but as a whole person.
"At Creighton, it goes beyond school and academics. I've been afforded an opportunity not only to go to a great college. I've joined a community. I've found a home."
* * *
Chad Brown, JD'02, Douglas County Juvenile Court judge
When attorneys walk into Brown's courtroom, he can quickly spot which were taught by R. Collin Mangrum, JD. They're the lawyers who are most prepared.
"In Mangrum's class, you didn't just show up and regurgitate the text you read the night before. He taught you to think. He taught you how to deconstruct a set of facts, and to work that set of facts over and over. And after he taught you, you were able to try a case beginning to end. That's a real big-picture education you're getting."
Read more about Professor Mangrum.
* * *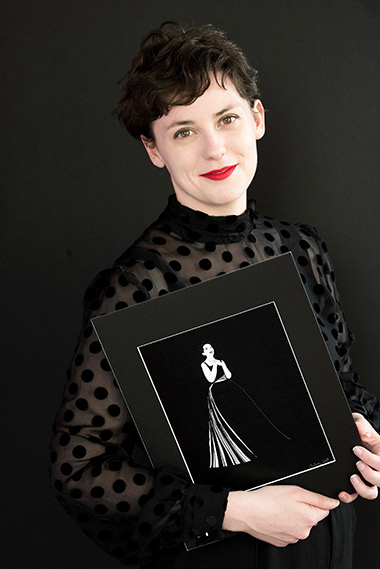 Chelsey Hill, BFA'14
"It was a bit of a leap of faith coming into Creighton's new musical theater program. I decided to go because of an excellent voice teacher I was going to study with — Diane Owens.
"I had so many fantastic and supportive professors, both within my area of study and outside it. I'm still very close to some of them, particularly my former Italian teacher, Maria Teresa Maenza-Vanderboegh. I'd occasionally get to sing an Italian art song or aria in her class, which was fun!
"I had an instructor — Lindsay Pape — who is an incredible artist and teacher! I could really tell she loved working with students. She taught me everything from basic construction to producing a correct costume rendering. She even let me style wigs for shows! Lindsay Pape's classes were my favorite at Creighton. Watching her work reignited my passion for drawing, which I hadn't done in a long time. Her classes changed my life."
Read more about Chelsey's work as an illustrator and dresser for the Met Opera in New York.
* * *
Collin J. Valdivia, BSBA'19, MBA'22
"What I especially love about the Heider College of Business that you might not get from other top business schools is the ability to go in and talk to your professors pretty much at any point. The class sizes allow for a much more personalized relationship between professor and student, and our professors take the time to be invested in us not just as students but as people."
Different professors helped form Collin in different ways, but one that comes to mind is Timothy Bastian, MS. Bastian, Collin says, would always connect his economics lectures to life lessons. Assistant soccer coach Michael Gabb took a similar approach when mentoring Collin.
"There were always these deep life lessons disguised as other things, whether it was on the soccer pitch or in the classroom. No matter where you are at Creighton, people are trying to help you grow as a whole person."
* * *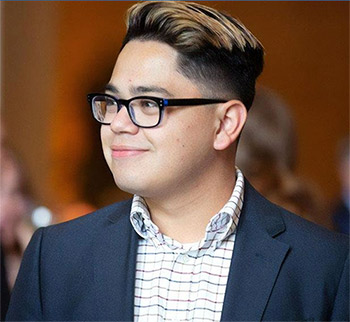 César Magaña Linares, School of Law, Class of 2022
One of the reasons César chose Creighton is the School of Law's Immigration and Refugee Clinic, originally conceived by professor David Weber, JD.
"I really like going to Professor Weber for a lot of professional and life advice. And my parents love him."
César's parents were not able to get an education beyond elementary school, but they wanted more for their children. It was of the utmost importance that Cesar and his siblings get a great education. Though college, especially law school, were a complete unknown. But all it took was one visit to the School of Law to put them at ease.
"I brought my parents to Creighton Law, and everyone was so welcoming to them. And Professor Weber really made a great impression. He started speaking Spanish with them, and they immediately felt comfortable with him. I appreciate all the help he's given me and for making my parents feel more comfortable about my education."
* * *
Kyle Lierk, BSBA'99
When Lierk first arrived as a Creighton student, his sole goal in life was to make a lot of money someday. But Creighton changed him. He started spending all his free time going on service and justice trips and retreats. After graduation, he joined the Jesuit Volunteer Corps. The group's motto — "ruined for life."
"I didn't know what that meant until those two years were over. But I was ruined. But ruined in the best way possible. That experience and my Jesuit education ruined my plans but revealed God's plans. It revealed where I knew in my heart I wanted to be."
And when he needed guidance, he knew where to find one Jesuit mentor in particular.
"When I was an undergrad, the University president was Fr. Morrison. And every day over the lunch hour, I would find the president sitting on one of the benches outside St. John's. He was always there to help me with a big question or a crisis."
Read more about the value of a Jesuit education.
* * *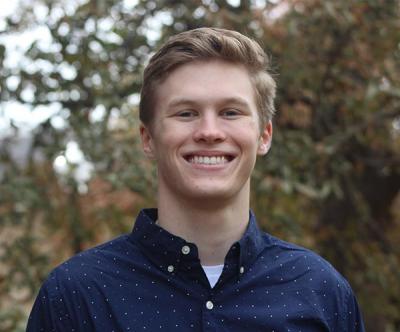 Peyton Miller, BA'21
Taylr Bahr, Heider, College of Business Class of 2022
Peyton and Taylr each had the opportunity to complete their undergraduate research under the direction of professor of economics Ernie Goss, PhD.
Taylr says that his work with Goss was thought-provoking and that it challenged him beyond the scope of a regular class.
"I have always believed that my faith calls me to demand 'more' of myself to help others. Creighton has been the perfect choice for me."
Read more about their research experiences with Goss.
* * *
Kassandra Montag, MA'11
"I think about getting my master's degree as the time I came into my own as a thinker and a writer. Two professors in particular really helped me a lot. Professor emerita Susan Aizenberg helped me with my poetry, and professor Brent Spencer, PhD, helped me so much with fiction and novel writing.
"Creighton was really the beginning of being able take myself seriously as a thinker and writer. That experience helped me step up to the next level."
Read more about the acclaimed author.
* * *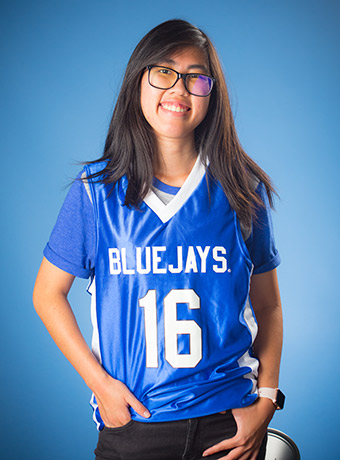 Shaianne Sunagawa, Heider College of Business, Class of 2022
"My favorite professor is Matt Seevers, PhD. He was my iJay Practicum advisor. He's a really busy guy, but he's just always able to make time if I needed something, whether it be general guidance or life advice.
"Working with him in the iJay Practicum has been my most formative experience at Creighton. We often have a hard time seeing some of our own talents, knowing what we really do well. Dr. Seevers helped me see those things in myself.
"Our professors take such good care of us. And they always make themselves available. Even if you're no longer in their class, they remain your mentor at all times. I don't think I'd find that anywhere else."