Featured Testimonial About Creighton University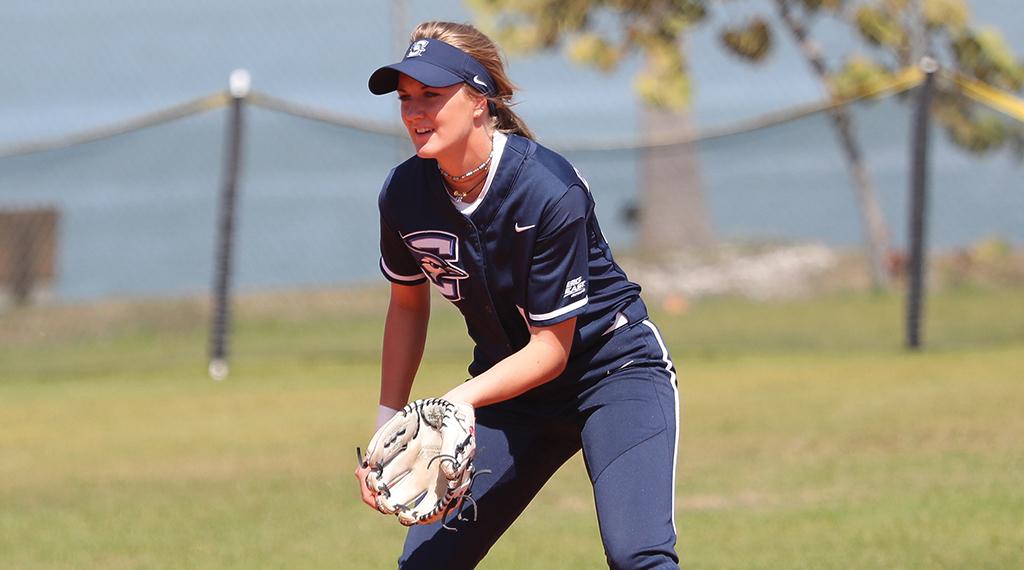 In this game, who you are as a person matters as much as anything. You can be an amazing player, but unless you're a good person and teammate, you're not going to make it very far, not in softball or baseball or anything else.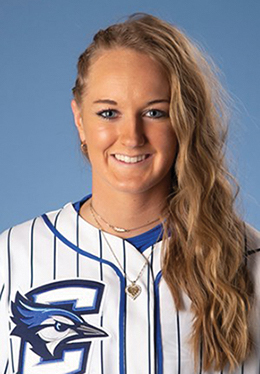 Until recently, Kaitlynn Hunt, BA'20, didn't know she'd earned dual degrees at Creighton — one in the classroom, one on the field.
Hunt, a former Creighton softball player, graduated from the journalism program last year with plans to go into sports marketing. By no means did she expect to become the first female collegiate baseball coach in the state's history.
She was applying for a marketing job with the summer collegiate baseball team in Fremont, Nebraska, when she had an interview with Chad Miller, Midland University's head baseball coach. They talked about how she'd played softball since she was 4, about her time at Creighton, about the years she spent coaching her little brother's youth baseball team.
"At some point," Hunt said, "he asked me, 'You know, we're a coach short. What are the chances you'd want to join us?'
"And I couldn't say no to that. This is the opportunity of a lifetime, and I'm so grateful to him and the university."
Hunt started as assistant coach this spring, working primarily with the catchers and infielders (her positions at Creighton). It was a little awkward at first, she said. But now, the players call her "Coach K."
"It was so funny. I was nervous, and they seemed a little afraid to talk to me. But now we get along great."
There are obviously major differences between baseball and softball, Hunt said, but they're built on the same fundamentals.
Her coaching style was heavily influenced by her time playing for Brent Vigness, Creighton's head softball coach.
"One of the things Coach Vigness helped us focus on was developing a stronger attention to detail," she said. "And that really helped me grow as a person and a player and, it turns out, also as a coach. Paying attention to the little things helps you learn how to play at a different level."

Hunt's qualifications for coaching a group of men go back to early childhood. She grew up with brothers in a small town (Ashland, Nebraska), "just one of the guys."
"I love coaching baseball because it's a more aggressive atmosphere, and it allows me to be myself," she said. "I'm an outgoing, passionate person. I like to show the team that I've got their back, 100%. When I was coaching my brother's team, I definitely got into it with a few umpires."
Strange as it might sound, one of the things Hunt loves most about baseball is the failure.
"Baseball is a game of failure," she said. "It stinks to fail, but it teaches you so much about yourself, physically and mentally. Nothing compares to it. I tell the players they should never be afraid to learn from their failures because you're going to learn so much about yourself as a player and as a person.
"In this game, who you are as a person matters as much as anything. You can be an amazing player, but unless you're a good person and teammate, you're not going to make it very far, not in softball or baseball or anything else."