Featured Testimonial About Creighton University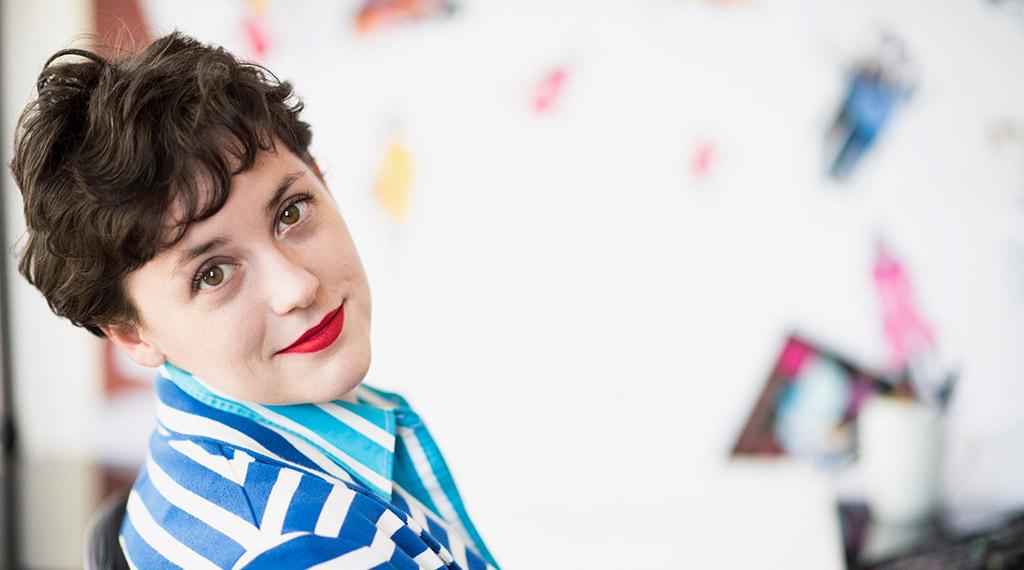 I truly enjoyed my Creighton experience as a whole. I had so many fantastic and supportive professors, both within my area of study and outside it. I'm still very close to some of them.
By Micah Mertes
As a backstage dresser for New York's Metropolitan Opera singers, Chelsey Hill, BFA'14, knows a thing or two about thriving amid chaos.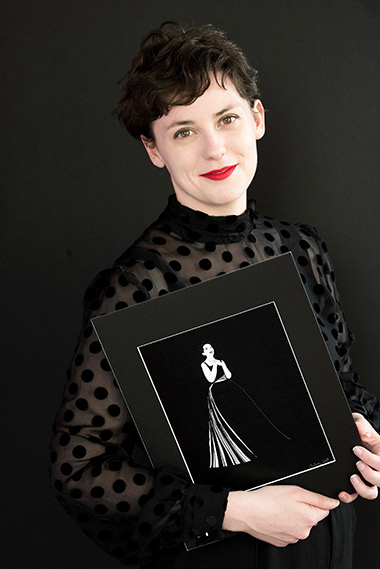 Her job duties truly run the garment — dressing as many as 20 singers at a time, sewing basic repairs, managing multiple costume changes per show and multiple productions per day. For one show, she assisted a fuel-soaked fire dancer. For another, she hung out with a python.
The Met — the largest classical music organization in North America — had to cancel its 2020-21 season because of the pandemic, but this fall the show goes on, and Hill returns to the dressing room.
When the Met shut down last year, most of Hill's income went with it. Fortunately, she also happens to be a very talented illustrator. During the pandemic, her number of illustration gigs tripled. She's done work for such artists and organizations as the Met Opera Chorus Artists, Lara Downes and the Boulanger Initiative, for which she illustrated the Women Composers Alphabet poster.
Hill (also known as "The Illustrating Diva") calls her drawing style "a cross between Chanel and a clown."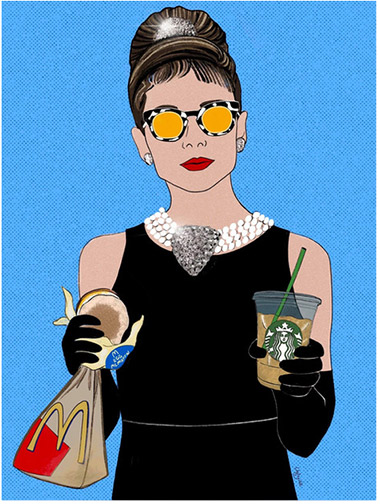 "If there's an elegance to it, there's also usually some type of humorous undertone. I love things that are eccentric, bright and colorful. I like to put a funny twist on things."
One of her bestselling prints is Breakfast at Mickey Ds, which features Holly Golightly shortly after grabbing some McDonald's and Starbucks.
"I draw things that make me smile," Hill says. "And hopefully they make others smile, too."
How does Hill manage juggling the jobs of opera dresser and illustrator?
Caffeine helps. So do the skills she picked up at Creighton.

A Q&A with Hill
I read in a feature that at your preschool graduation, you said you planned to be an opera singer when you grew up.
I've always loved vocal music, in particular opera. At my preschool graduation, I was told I would become an opera singer because I was always singing at inappropriate times. Like at lunch or nap time. I had a hard time staying quiet. Still do.
How did you get an artistic bug for both music and illustration?
I come from an artistic family. My father was a freelance graphic designer and illustrator for many years. His father was an art professor at UNO. Appreciation for the visual arts came from my father's side, while appreciation for music came from my mother's side. Her grandparents were professional instrumentalists. My great-grandfather played with Lawrence Welk on big band tours in the '30s and '40s. My mother is a professional flute player in Omaha.
I followed the path of both my parents. Both my music and visual art sides are used in my work. These two talents work well together. Music is the greatest source of inspiration for my illustrations.
Who are some of the singers and illustrators who inspired you?
One of my favorite illustrators has always been Hilary Knight, who illustrated the Eloise books. I am obsessed with the little details he puts in his works. He's the best at combining glamour and humor in illustration. I also really love Maira Kalman. She's a New York-based artist who does a lot of whimsical and witty illustrations for the New York Times and The New Yorker.
In terms of music, I adore Renée Fleming and Beverly Sills. With classical music, the female voice tends to inspire me the most. But I do love classical orchestral music and solo instrumentalists. I grew up listening a lot to the flute player James Galway because of my mother.
Music took over once you started at Central High School, right?
Yes, I was the lead in most of my high school musicals. I also competed in singing competitions, sang in honor choirs and performed in summer musicals. If it involved singing, I did it.
After that, you chose to attend the University right down the street.
Yes, It was a bit of a leap of faith coming into Creighton's new musical theater program. I decided to go because of an excellent voice teacher I was going to study with — Diane Owens. The instructors are the reason I chose this school. I truly enjoyed my Creighton experience as a whole. No regrets!
What did you love about it?
I had so many fantastic and supportive professors, both within my area of study and outside it. I'm still very close to some of them, particularly my former Italian teacher, Maria Teresa Maenza-Vanderboegh. I'd occasionally get to sing an Italian art song or aria in her class, which was fun! The size of the campus was perfect for me, and I loved getting to work in a smaller theatre department. It gave me so much exposure to so many different facets of theatre, on stage and behind it. (Hill was also a recipient of the Grace Keenan Arts Scholarship and the President's Scholarship while at Creighton.)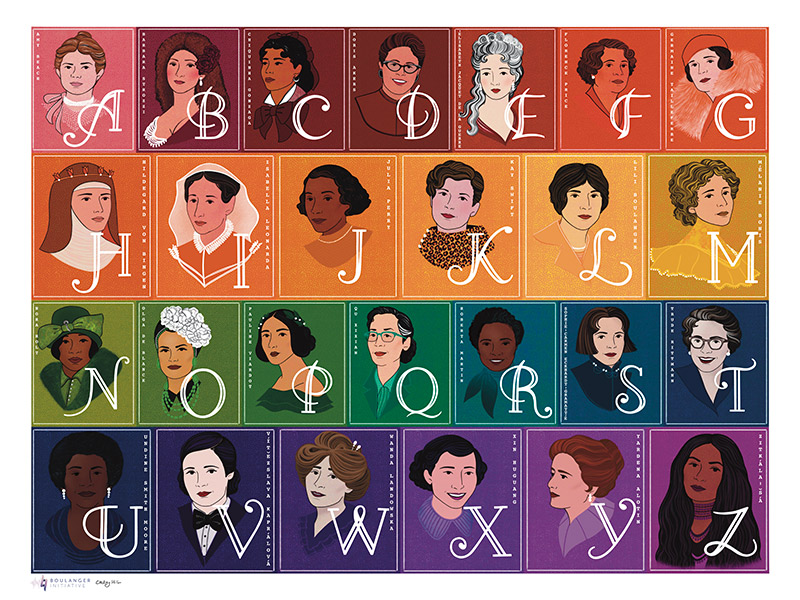 Tell me about your experience working in the costume shop for Creighton theatre productions.
It was my work-study, and truly my happy place. I had an instructor — Lindsay Pape — who is an incredible artist and teacher! I could really tell she loved working with students. She taught me everything from basic construction to producing a correct costume rendering. She even let me style wigs for shows! Lindsay Pape's classes were my favorite at Creighton. Watching her work reignited my passion for drawing, which I hadn't done in a long time. Her classes changed my life.
This multifaceted experience definitely prepared me for working at the Metropolitan Opera. At Creighton, I learned how to be quick on my feet, multitask and get stuff done!
And it was a Creighton production that brought you to New York, right?
It was. I had been accepted to the Royal Conservatoire of Scotland for their musical theatre graduate program. During my senior year at Creighton, I played Christine Daae in Phantom — not the Andrew Lloyd Weber version but the one by Maury Yeston and Arthur Kopit. The playwright (Kopit) saw the performance and told me I should skip Scotland and head to New York.
And after that, it was just a whirlwind of events and decisions, and I was in New York, getting some Broadway auditions and working with some renowned acting and vocal coaches. That's the reason I moved to New York. My creative trajectory changed, but I fell in love with the city and stayed. New York City is my home.
Read more about Hill and see more of her work here.