Our No. 1 Fundraising Priority
To attract and retain high-achieving Creighton students, scholarships are key. They offer access to a rigorous curriculum guided by Ignatian values and a tremendous faculty committed to being teachers, first.
Nearly 99% of our students rely on scholarships or financial aid. Yet 90% of the financial aid Creighton distributes comes from the University's operating budget.
By increasing donor-funded scholarships, you help the University meet urgent needs and new challenges without sacrificing one of Creighton's greatest strengths — offering an excellent education to all our talented students, no matter their financial circumstances.
Scholarships help our students make ends meet. But more than that, they give our best and brightest a transformative sense of belonging, purpose and personal growth.
The end result is a Creighton business leader, a Creighton physician, a Creighton nurse. A Creighton dentist, pharmacist, teacher. A Creighton scientist, lawyer, physical or occupational therapist — all of them critical thinkers committed to service and seeking more of themselves in the spirit of Magis.
Your support maintains Creighton's reputation in nine schools and colleges and hundreds of professions. It ensures we continue to form women and men ready to join you as Jesuit-educated leaders in our communities.

A thank you message from scholarship recipient Molly Carrig, in the College of Arts and Sciences: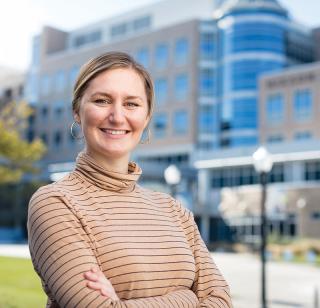 Countless opportunities
"I grew up in Grand Island, Nebraska, where my dad was a farmer and my mom a hair stylist. I always knew I wanted to go to college, but my family had no experience with it. Creighton supported me the whole way. And scholarships made my dream of college possible. Scholarships afforded me countless opportunities at Creighton."
— Emily Harders, College of Arts and Sciences
Support scholarships today
A long legacy of access
Scholarship support weighs significantly in students' decision to come to Creighton. For Creighton to continue to attract excellent students, we must invest in robust scholarship programs.
One great example is the Ignatian Merit Scholars program, in which the University will match each contribution, doubling the impact for our donors to the benefit of our best and brightest students.
The University has a long legacy of offering access to students who want to make a difference. (In fact, from 1878 until the 1920s, students attended Creighton for free.)
You can help us continue this legacy, making Creighton a reality for thousands of tremendous students.
Other fundraising priorities
The Creighton Fund
Mission, Academics and Programs
Redefining the Student Experience
Scholarships — By the Numbers
Our donors make a huge difference for thousands of our amazing students.
13%
first-generation
13% of our students are the first in their families to go to college.
1,900
students
Each year, Creighton awards donor-funded scholarships to about 1,900 students.
3.9
GPA
Students come to Creighton with an average GPA of 3.9.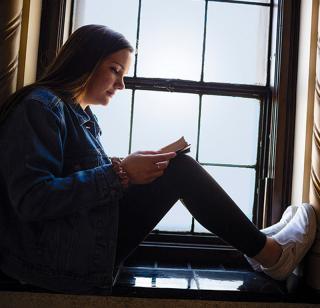 Scholarships — Annual vs. Endowed
Annual scholarships support our students immediately. Endowed scholarships provide perpetual funding. Both benefit students seeking a transformative education in the Jesuit, Catholic tradition.
Ways to Give
Ignatian Merit Scholars
The Ignatian Merit Scholars program is one powerful way we open the door to high-achieving undergraduate students, especially those from diverse backgrounds and low- and middle-income families. These students typically have achieved a GPA of 3.8 or above, an ACT score of 30 or above and an SAT score of 1360 or above.
Learn more about the program
Make a gift to scholarships
There are so many ways you can support scholarships. Make a difference in the lives of our students today!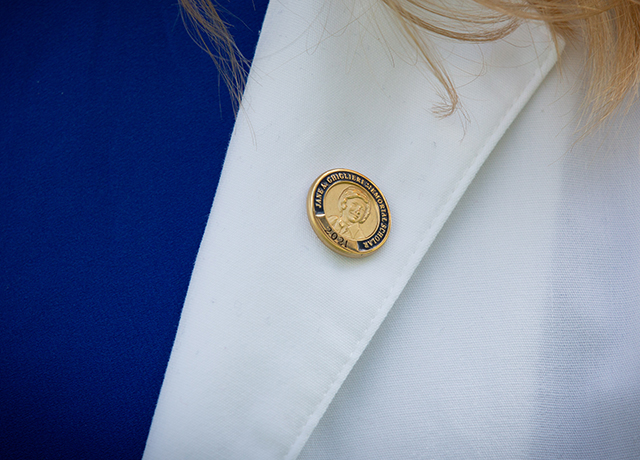 In the School of Pharmacy and Health Professions, generous donors inspire confidence, create access to opportunities and honor a legacy. Meet three students impacted by the gift of scholarship.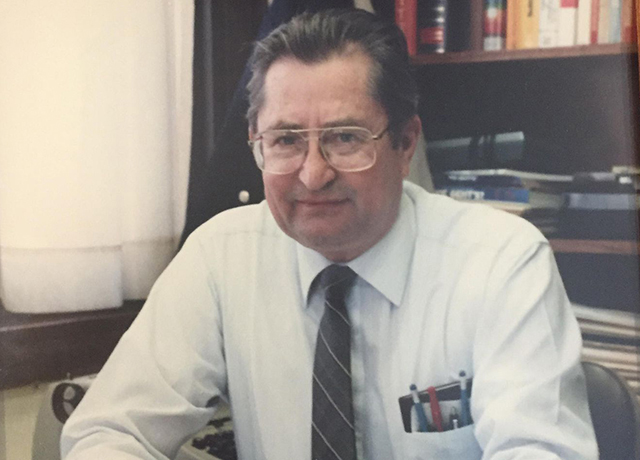 During his 31-year career at Creighton, Andreas Gommermann, Ph.D., enriched the University and impacted the lives of countless students with his keen intellect, intense love of learning, and willingness to reach out to his students, fellow scholars, and the community.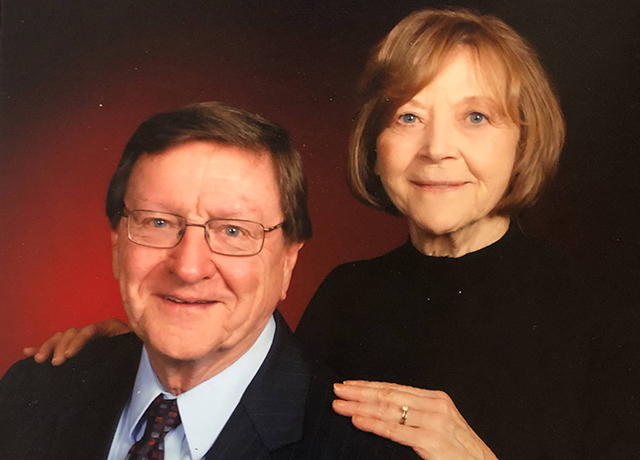 Guided by their deep commitment to family and faith, Ron and Jan Eich have shared their gifts with Creighton for more than three decades. "The family legacy, to me, is a combination of loving and supportive parents and Jesuit education."