Stay Connected
As a College of Nursing student, you were driven to make the world a better place through your unbeatable combo of competence, confidence and compassion.
Now we ask that you continue your Creighton journey to inspire a new generation of nurses.
There are many ways not only to stay involved with the College of Nursing, but to ensure that it remains a source of exemplary Jesuit education for our students.
Staying connected to this community remains a lifelong opportunity. Thank you for being a part of Creighton.
WAYS TO STAY INVOLVED
Board Members
Josephine Abboud, BSN'95
Todd Bartholet, BS'94, BSN'97
Ann Berger, BSN'71
Barb Braden, SJN'66, BSN'73
Susan Drvol, BSN'95
Sarah Ermer, BSN'14, DNP'18
Pat Fenton, BSN'80
Theresa Franco, BSN'78
Anne Gard, BSN'03
Beth Gard, BSN'08
Kate Garred, BSN'84
Kim Hagner, BSN'04, MS'08
Susana Harrington, MS'99
Anne Harty, SN'97, MS'00, FNPC'00, EdD'19
Megan Hawk, BSN'00
Dede Johnson, BSN'74
Molly Kennison, BSN'10
Kim Kenny, BSN'08
Suzanne Kotula, BSN'85
Nancy Lakier, BSN'75
Mary Leighton, BSN'71
Emily Lemke, BSN'10, DNP'15
Pat Lenaghan, MS'86
Jenna Lowndes, BSN'09
Jane Masterson, SJN'72
Kathryn Melton, BSN'74
Diane Millea, BSN'77, DNP'11
Emily Mohs, BSN'07
Megan Morgan, DNP'17
Barb O'Brien, BSN'70
Teresa Pallus, BSN'09
Barb Pille, SJN'72
Ellen Poole, BSN'73
Judy Pritza, BSN'92, MS'96
Cathy Ravenstahl, BSN'78
Erin Ryan, BSN'01
Holly Sak, BSN'06
Tonya Schroeder, BSN'86
Kathy Sibbernsen, BSN'82
Kathy Soto, BSN'75
Nancy Tosone, BSN'75, DNP'11
Diane Glow, BSN'80
Ellen Townley, BSN'83
Karla Townley, BSN'86
Maureen Turner, BSN'74
Eileen Van Tasell, BSN'68
Leanne Vitito, BSN'93, MS'00
Katie Witt, BSN'05
Kathy Wolter, BSN'83
Mary Woodward, SJN'72
Contact Alumni Relations
University Relations
Alumni Relations Office
402.280.2222
alumni@creighton.edu
Creighton Alumni Representative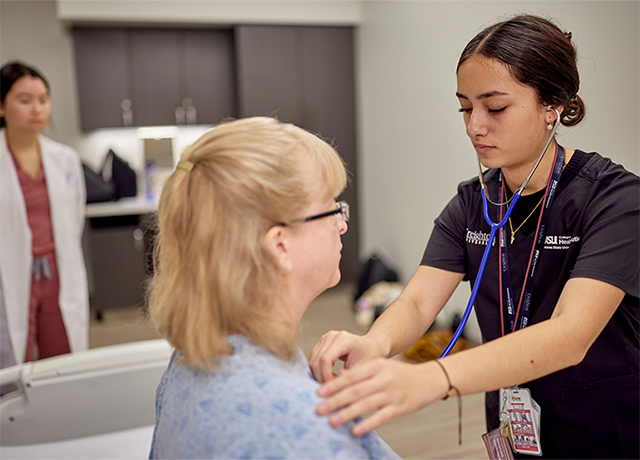 A weeklong health sciences camp that introduces high school students to health care careers — a partnership between Creighton University and Arizona State University — will double its size thanks to a gift from the Burton Family Foundation.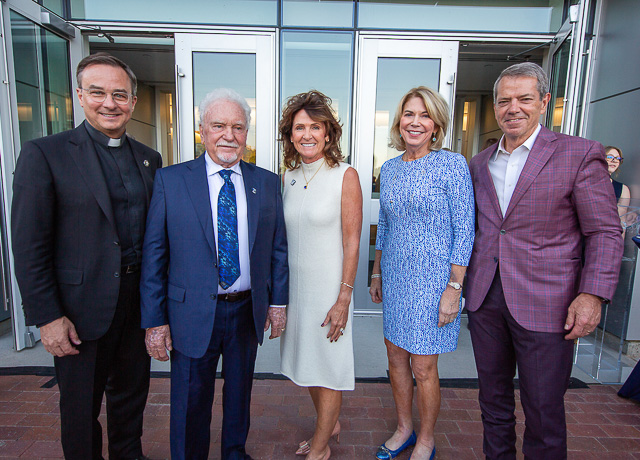 In September, about 100 Creighton alumni, friends, faculty, staff and community leaders — including Nebraska Gov. Jim Pillen and Omaha Mayor Jean Stothert — celebrated the opening of the CL and Rachel Werner Center.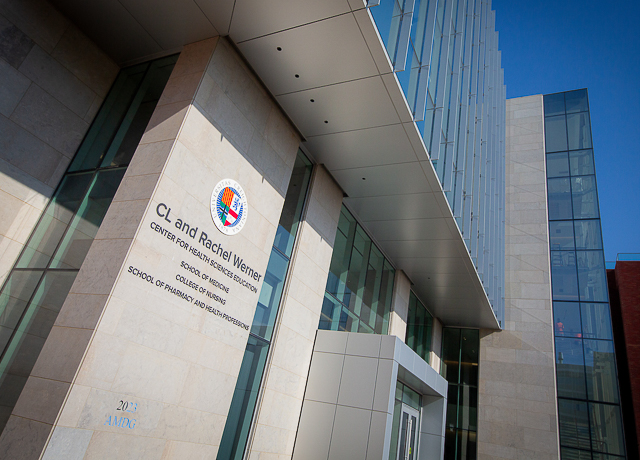 The donor-driven CL and Rachel Werner Center for Health Sciences Education — which broke ground in 2021 — is student focused, with nearly every square foot of the facility dedicated to classrooms, collaboration and hands-on learning.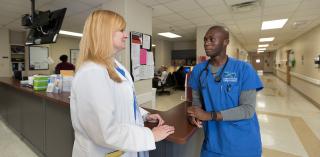 Help us continue to form some of the best nurses in the nation.