Stay Connected
As a School of Dentistry graduate, you became one of the thousands of Creighton dentists offering your skills, compassion and Jesuit values to communities in need.
Now we ask that you continue your Creighton journey to inspire a new generation of Creighton dentists.
There are many ways not only to stay involved with Creighton, but to ensure that it remains a source of exemplary Jesuit education for our students.
Staying connected to this community remains a lifelong opportunity. Thank you for being a part of Creighton.

WAYS TO STAY INVOLVED
Board Members
T. Patrick Burchfiel, BS'00, DDS'04
Terry F. Lanphier, BS'78, DDS'82, MBA'10
Susan Bon Tiede, DDS'91
Thomas D. Berry, DDS'83, MD'88
Marie Halbur G'Sell, BS'02, DDS'06
Richard L. Kozal, DDS'67
Richard M. Tempero, DDS'71, MD
Katherine Taylor DiPrima, DDS'01
Dennis R. Higginbotham, DDS'67
Donal D. Scheidel, DDS'81
Scott M. Radniecki, BS'08, DDS'12
Timothy H. Bagnell, DDS'91
Marc-Philippe H. Hermes, DDS'12
Timothy J. Kappenman, DDS'87
Eugene Low, DDS'67
Bree Koch, BSCHM'11, DDS'16
Thomas Lengowski DDS'72
Jim Stephenson, DDS'06
Anastasia Haupt, DDS'12
Bryan Hohenstein, DDS'01
Steven Ludford, BS'79, DDS'8
Steve Nikodem, DDS'91
John Campbell, BS'83, DDS'87
Anton Diy, DDS'14
Chris Douville, DDS'92
Jason Genta, DDS'11
To recommend a dental alumnus or alumna for nomination to the board, please click here to complete the form.
Contact Alumni Relations
University Relations
Alumni Relations Office
402.280.2222
alumni@creighton.edu
Creighton Alumni Representative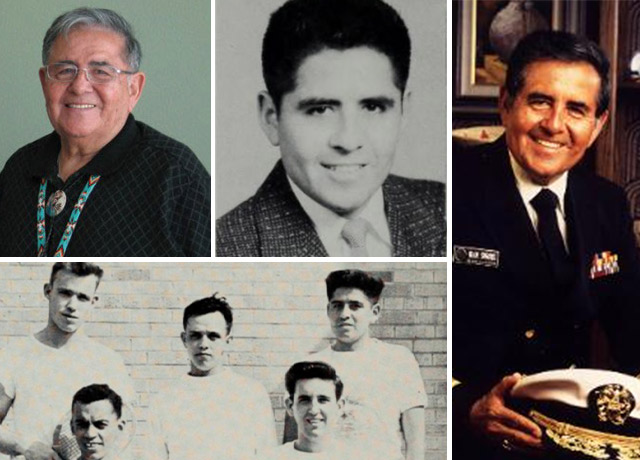 Creighton alumnus George Blue Spruce Jr., DDS'56, is the first American Indian dentist in the nation. Now, at the age of 90, he says his work isn't finished.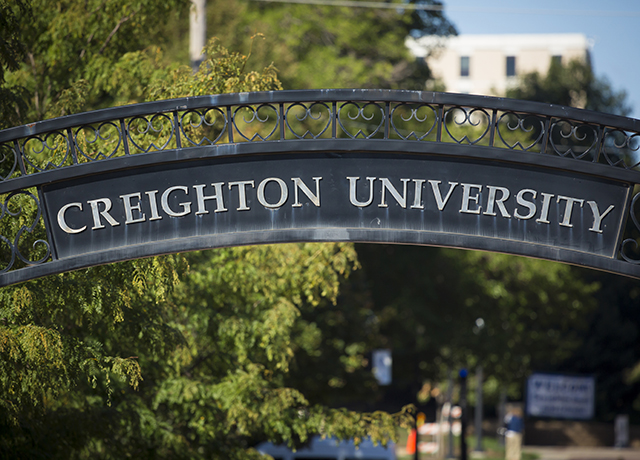 For Giving Day, Creighton's annual day of fundraising — Wednesday, March 3 — dozens of our generous donors will match gifts or give additional sums to designated areas through challenge funds.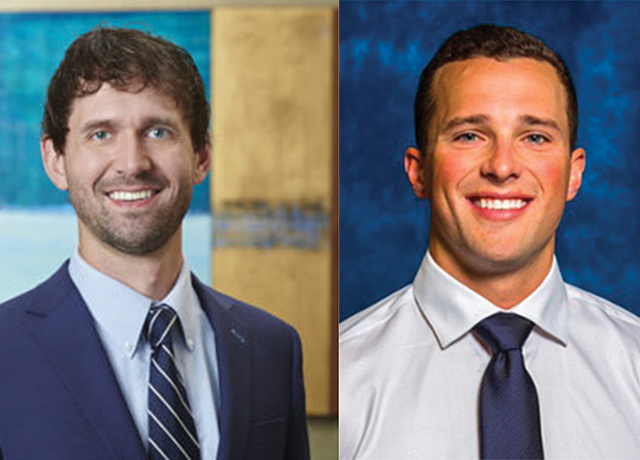 When D4 student George Noesen graduates in the spring, a decade will exist between his and Luke McMahon's, DDS'11, Doctor of Dental Surgery degrees.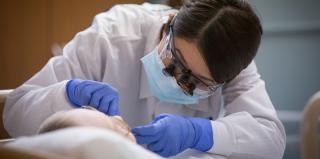 Help us continue to form some of the most practice-ready dentists in the nation.