Stay Connected
The School of Medicine prepared you for challenges and opportunities in patient care, research and service. We hope that your education helped you become the incredible physician you are today.
Now we ask that you continue your Creighton journey to inspire a new generation of medical students.
There are many ways not only to stay involved with Creighton, but to ensure that it remains a source of exemplary Jesuit education for our students.
Staying connected to this community remains a lifelong opportunity. Thank you for being a part of Creighton.
WAYS TO STAY INVOLVED
Board Members
Jennifer Oliveto Ayoub, BS'95, MD'00
Allan C. Bisbee, MD'67
Jane M. Carnazzo, BSCHM'82, MD'86
Mary Walton Conti, BS'66, MD'70
Terence J. Cudahy, BS'78, MD'82
Brian D. Dedinsky, BSPHA'86, MD'90
Pamela Tangri Dedinsky, MD'91
Joanne M. Edney, BA'81, MD'85
Jeffrey L. Edwards, MD'82
Eric J. English, MD'99
John E. Glode, BS'67, MD'71
Phillip F. Hagan, BS'82, MD'86
Steven J. Feldhaus, BS'78, MD'83
Paul N. Joos, MD'73
Thomas F. Kelly, MD'68
John W. McClellan III, BSBA'89, MD'93
James A. Murphy, BS'65, MD'69
Frank D. Oliveto, MD'65
William J. Reedy, MD'84
Kashmir K. Singh, BSCHM'06, MD'10
Terrence T. Slattery, BS'95, MD'00
Robert N. Troia, MD'79
Robert E. Van Demark Jr., former partent
Jane A. West, BS'03, MD'07
Wayne F. J. Yakes, MD'79
Brian DeCesare, BS'99, MD'03
Melanie Miller, MS'09, MD'14
Steve Meisterling, MD'03
Angela Wong, BS'83, MD'87
Lillian Lockett Robertson, MD'88
Marley Doyle, MD'10
Chairs Council
Stephen M. Brzica Jr., MD'70
Daniel J. McGuire, MD'82
Oliver J. Harper, MD'70
Allen D. Dvorak, MD'69
Timothy A. Burd, MD'96
Contact Alumni Relations
University Relations
Alumni Relations Office
402.280.2222
alumni@creighton.edu
Creighton Alumni Representative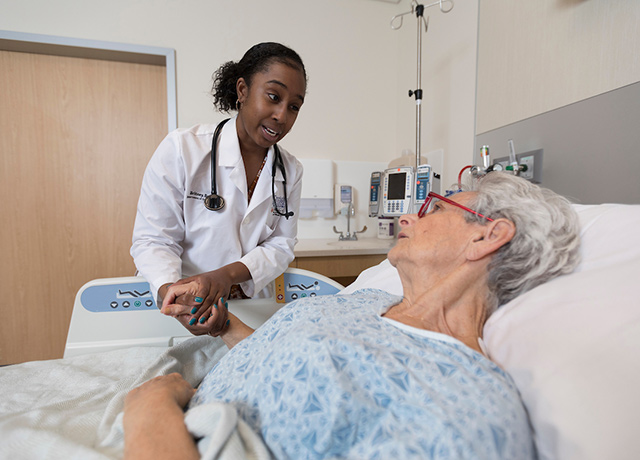 Creighton University and Dignity Health are committed to lessening the financial barriers that often prevent students of color from pursuing careers in the health sciences.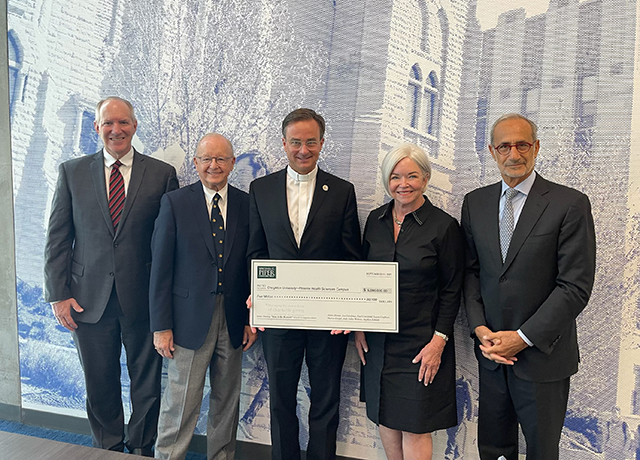 The $5 million grant to Creighton University is one of $123 million in surprise grants awarded by Trustees of Virginia G. Piper Charitable Trust to 71 Arizona nonprofits.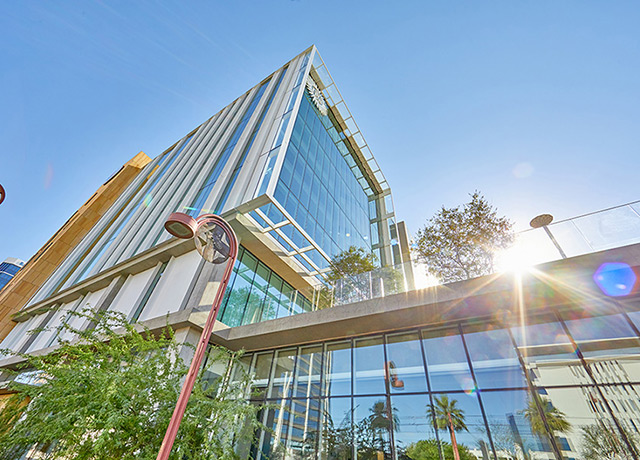 Creighton's Health Sciences Campus — Phoenix hosted its grand opening in September. Check out photos from the event and get a closer look at the beautiful building.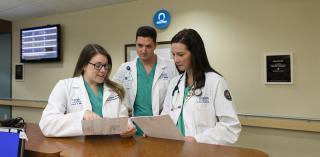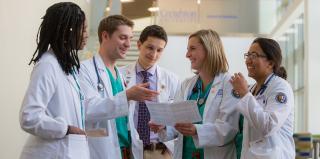 Help our medical students and physicians meet a need in the Southwest.