Stay Connected
As a School of Law student, you gained the confidence, competence and hands-on experience to excel in your profession and fight for a more just world.
Now we ask that you continue your Creighton journey to inspire a new generation of Creighton lawyers.
There are many ways not only to stay involved with Creighton, but to ensure that it remains a source of exemplary Jesuit education for our students.
Staying connected to this community remains a lifelong opportunity. Thank you for being a part of Creighton.
WAYS TO STAY INVOLVED
Board Members
Hon. Joe Bataillon, BA'71, JD'74
Fred Bates, JD'83
Jim Bausch, BSBA'66, JD'69
Roger Blauwet, BA'69, JD'75
Dan Cole Jr., BA'66, JD'69
Patrick Duffy, JD'97
Richard Gilloon, JD'77
Thomas Grennan, BA'75, JD'78
Bill Hargens, BSBA'79, JD'81
Lisa Andrus Hayan, JD'03
Dr. Cynthia Irmer, JD'80
Arnold Johnson, JD'80
Ray McGaugh, BA'76, JD'84
Karen Morauski, JD'86
Mike Mullin, JD'80
Robert O'Connor Jr., JD'74
Judith Twidwell Pogge, JD'79
Hon. Bob Pratt, JD'72
Charles Rohe, JD'89
Bob Rossiter, Jr., JD'81
James Seifert, JD'82, Chair
Steve Seline, JD'79
James Silhasek, BA'69, JD'72
Bradley Skinner, JD'96
Dianne Loennig Stoddard, JD'75
Gayla Lee Thal, JD'80
Michael Wallace, JD'13
Gail Werner-Robertson, BA'84, JD'88
Patricia Zieg, BA'71, JD'75
Lifetime Members
Jill Robb Ackerman, JD'84
Thomas Gaughen, BSBA'75, JD'78
Amy Longo, BSN'70, JD'79
Hon. Michael McCormack, JD'63
John Pierce, MSGUID'72, JD'81
Judy Brumm Weill, JD'79
Larry Welch Sr., JD'61
Contact Alumni Relations
University Relations
Alumni Relations Office
402.280.2222
alumni@creighton.edu
Creighton Alumni Representative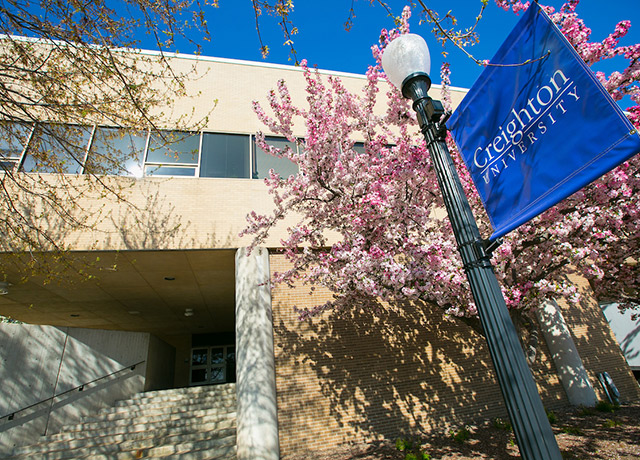 The Creighton School of Law Juvenile Justice Clinic will serve as a small law firm, providing opportunities for both classroom learning and real-world experiences for third-year law students.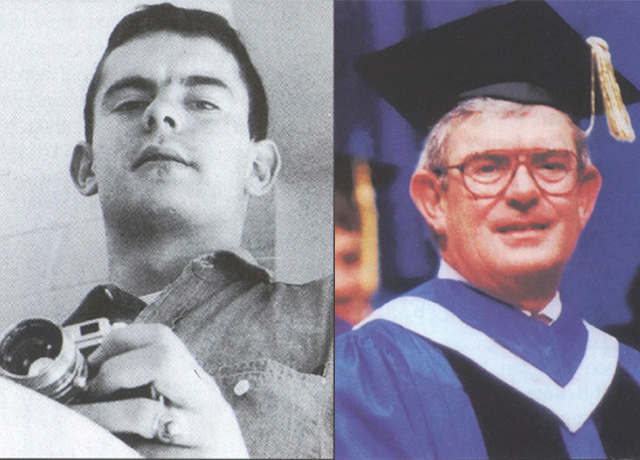 Dick Jeffries never lost his good humor — not in the face of professional failures nor personal tragedies. He knew not to take anything too seriously. And in spite of that — perhaps more likely because of that — Dick Jeffries lived a seriously successful life.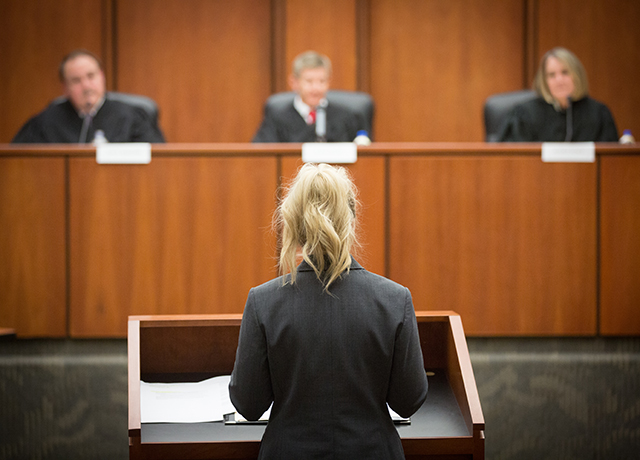 A legacy family deeply invested in Creighton University, Jack and Judy Pogge have helped establish a blueprint for meaningful student and alumni engagement.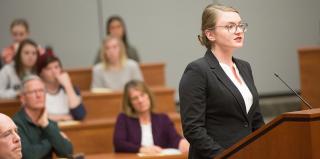 Creating access to a transformative legal education.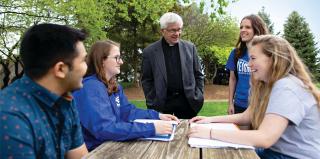 Helping us help our students as quickly as possible.