Featured Testimonial About Creighton University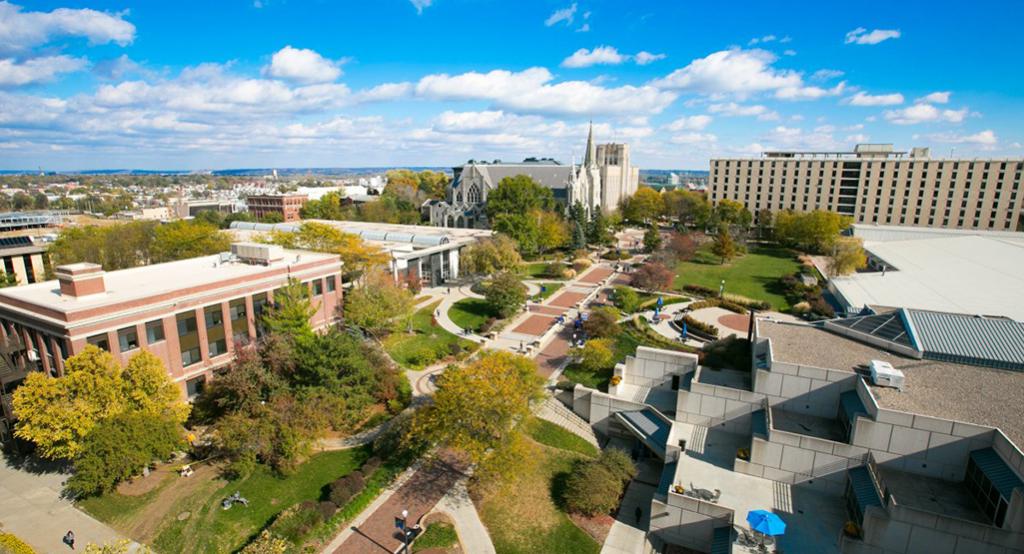 By Micah Mertes
For Creighton, 2022 was a year in which things happened, kept happening and (early data suggests) will continue happening in 2023.
This was a year that broke ground on exciting new facilities, saw the launch of innovative programs and celebrated landmark anniversaries. It was, overall, a great year for Creighton.
Because it wouldn't be year's end without yearend lists, here are 25 great things that happened at Creighton in 2022. Here's to another great year.

WINTER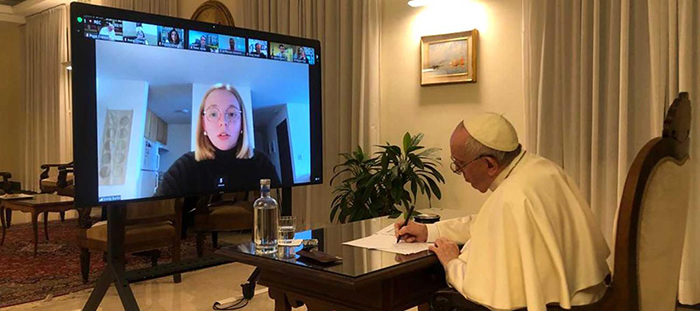 Speaking with Pope Francis
In February, a Creighton student and alumna took part in a historic meeting with Pope Francis on the topic of climate change. Read about their conversation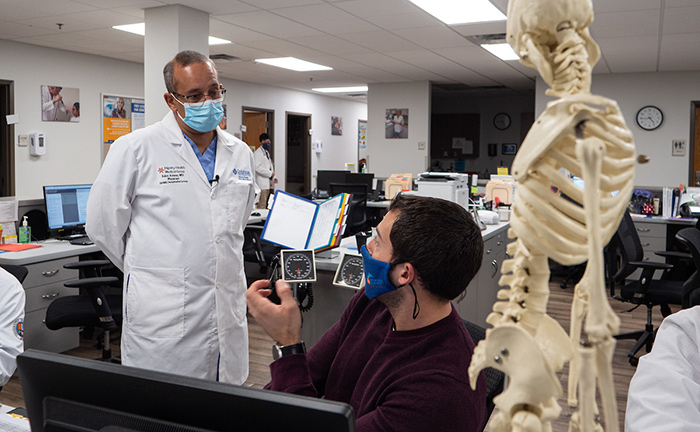 A new endowed chair in Phoenix
John Anwar, MD — assistant professor at the School of Medicine in Phoenix — was named the Virginia G. Piper Chair of Medicine at Creighton and Chief Medical Officer at St. Vincent de Paul's Virginia G. Piper Medical Clinic. Read more about Dr. Anwar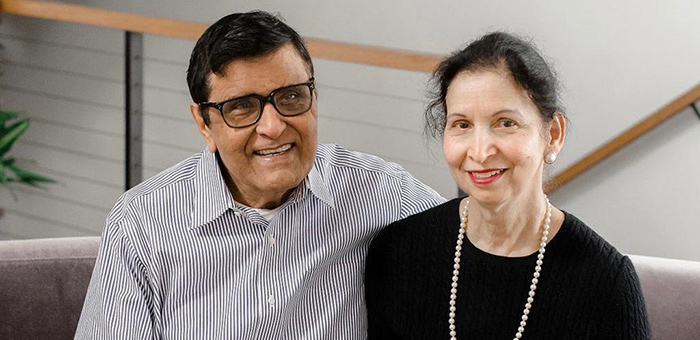 Beloved professors invest in new endowed chair
Shashi and Subhash Bhatia establish the Bhatia Family Endowed Chair in the Department of Psychiatry to pay back a kindness. And to pay it forward. Read more about the Bhatias.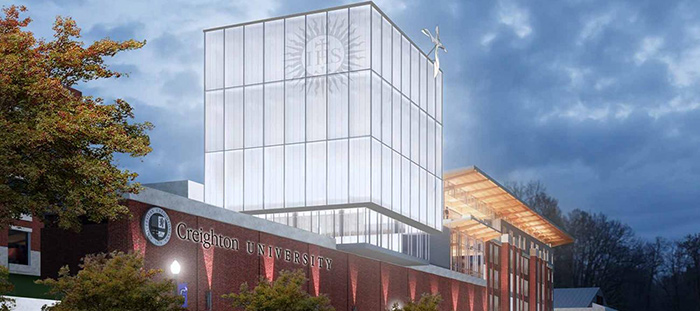 Creighton announces new Jesuit Residence
Expected to open in fall 2023, the Jérôme Nadal, S.J., Jesuit Residence will stand prominently along 24th Street at the east edge of the Jesuit Gardens, behind Creighton Hall and St. John's Church. Read about what the building represents for Creighton's past and future.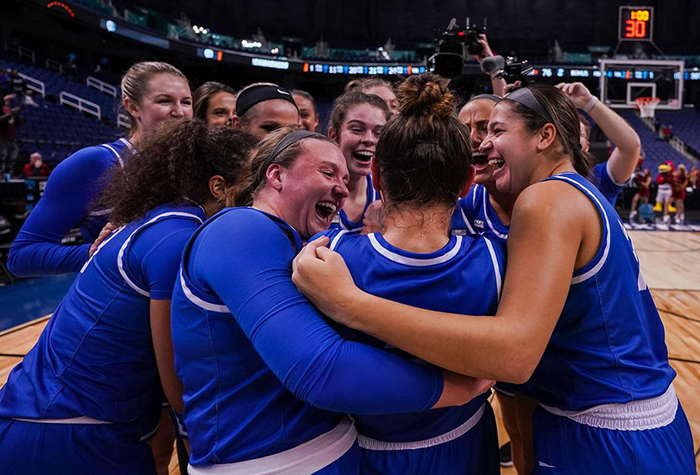 Elite 8
The Creighton men's and women's basketball teams both competed in the NCAA Tournament this year, with the women entering the Elite 8, concluding the greatest postseason run in the program's history. Read more about their historic season.

SPRING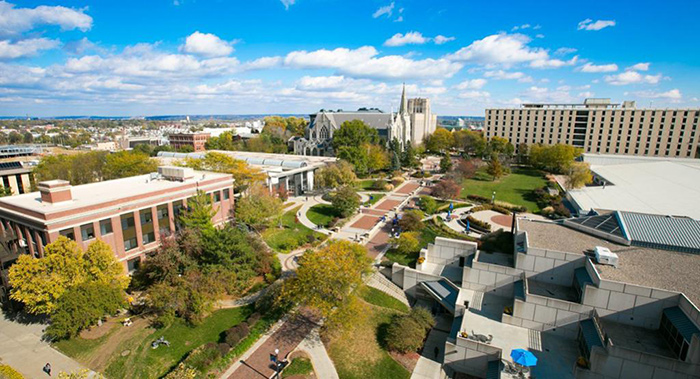 One of our biggest Giving Days yet
In April, thousands of Bluejays from all over the country came together to put another successful Creighton Giving Day in the books. More than 2,700 donors gave a total of more than $927,000. Read about Giving Day 2022.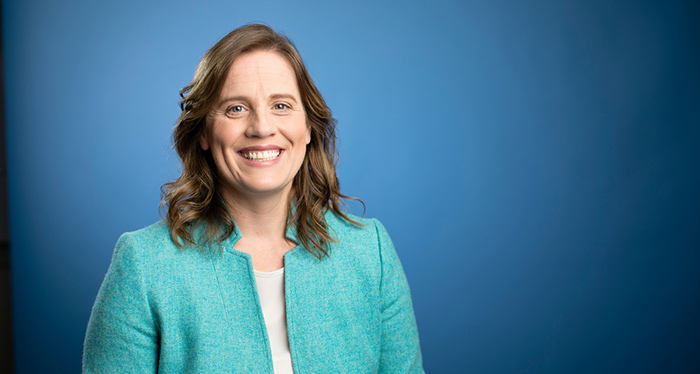 New endowed chair in nursing
In May, associate professor Meghan Potthoff, BSN'01, PhD, APRN-NP, was installed as the Keough Family Endowed Chair in Nursing, the first endowed chair intended solely for the College of Nursing. Read more about Potthoff and the endowed chair.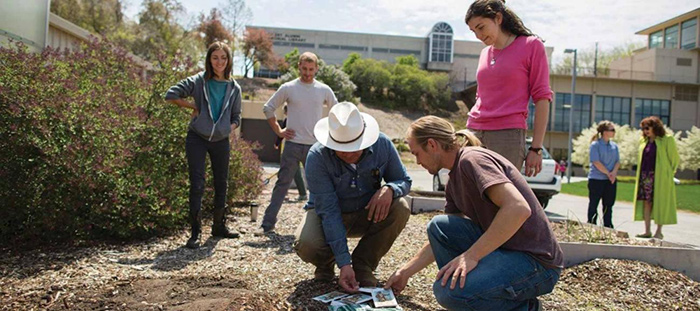 Creighton announces sustainability initiative
At an Earth Day event, Creighton announced the Sustainable Creighton Initiative, a comprehensive strategy to reduce the University's carbon footprint. Read more about the plan and how it was created.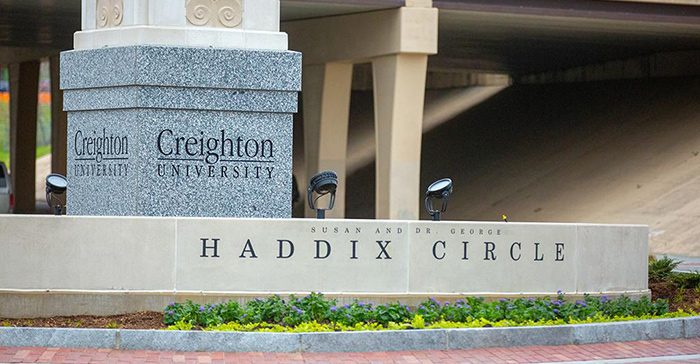 24th Street dedication
Donors and community leaders joined Creighton to celebrate one of the most pivotal campus transformations in decades — Keough Plaza, Haddix Circle and Physicians Mutual Crossing at 24th Street.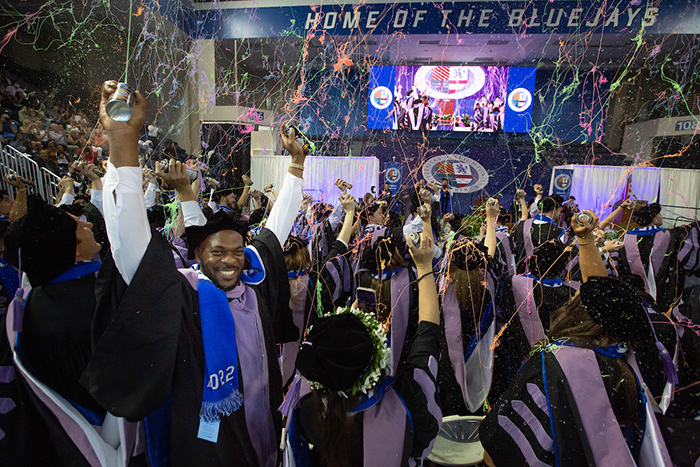 100,000 degrees, 80,000 alumni
In May, about 2,000 students graduated from Creighton, bringing the size of our community to more than 80,000 alumni living all over the world. Graduation also brought the total number of Creighton degrees conferred (since 1891) to more than 100,000.

SUMMER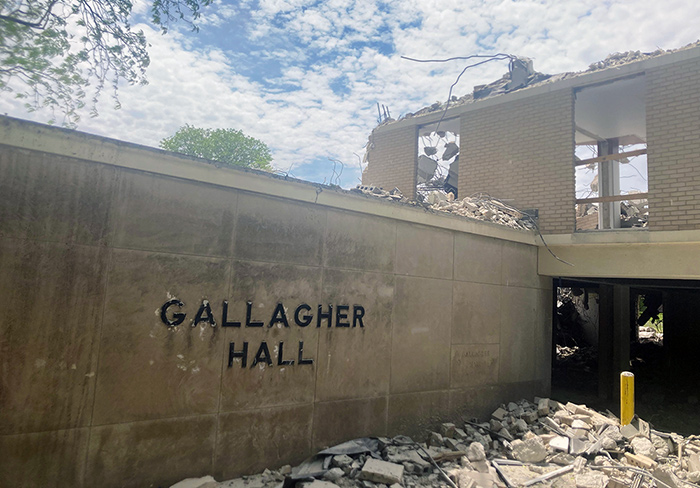 Gallagher gone
OK, so this isn't a "great" thing that happened, but it is a notable one. This summer, Gallagher Hall was demolished (making way for other exciting developments coming to campus). Its departure was met with an outpouring of memories and tributes, all honoring the rise and fall of a hall not soon forgotten.
President named head of BIG EAST board
In June, Creighton President the Rev. Daniel S. Hendrickson, SJ, PhD, was elected to a two-year term as the chair of the BIG EAST Conference Board of Directors, comprised of the presidents of the BIG EAST's 11 member institutions. Read more about Fr. Hendrickson's role.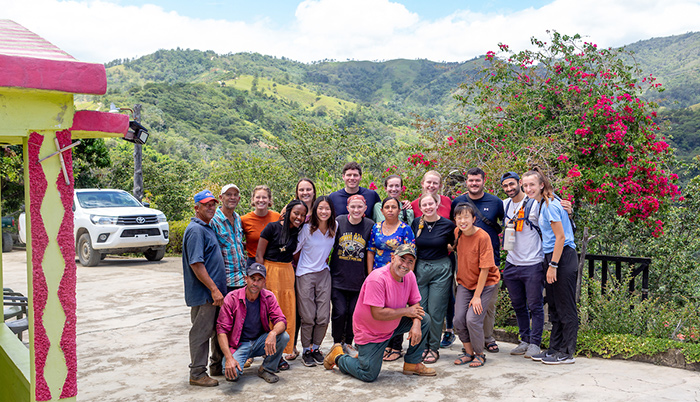 Arrupe Global Scholars
This summer, the first cohort of Arrupe Global Scholars went to work in the Dominican Republic. In the program — founded in 2021 with an anonymously made gift of $25 million — students earn a medical degree while working alongside international health care workers and Creighton faculty on multiyear projects aimed at addressing significant health challenges in locations around the world. Read more about the Arrupe Global Scholars.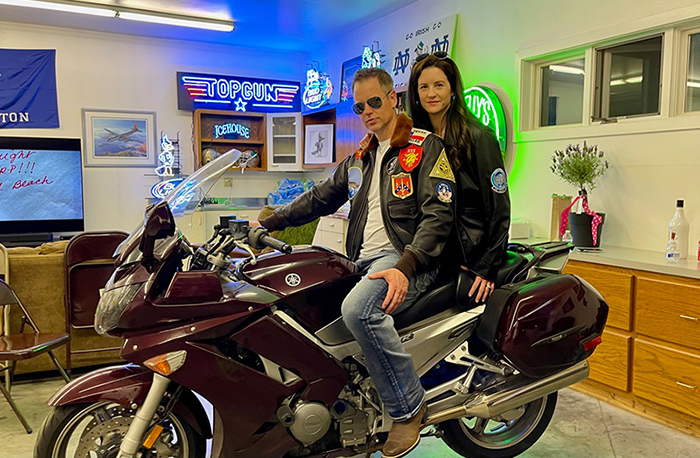 Alum flies into Danger Zone
One of the School of Dentistry's own starred as an extra in 2022's biggest movie — Top Gun: Maverick. See how Chris Dickes, DDS'05, landed the role of a lifetime.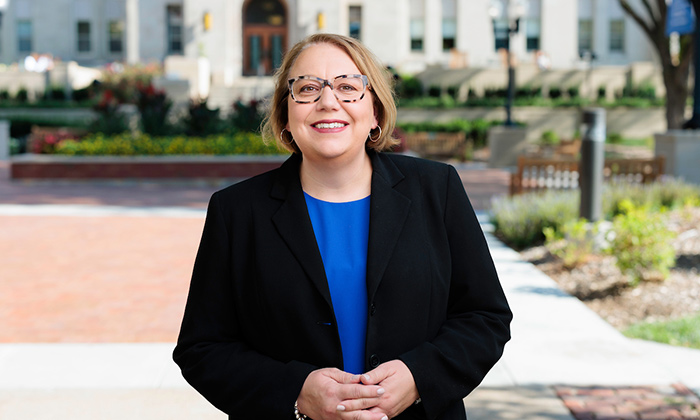 New dean for SPAHP
In July, Amy Friedman Wilson, PharmD, was named dean of the School of Pharmacy and Health Professions, after serving as interim dean since the start of the year. Read more about Dean Wilson.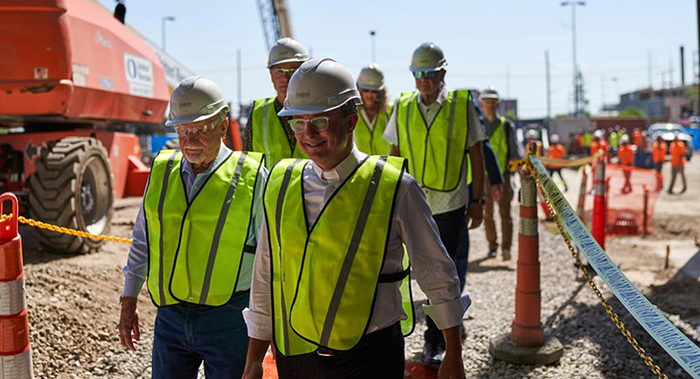 Blessing the Builders
Construction continues on the CL and Rachel Werner Center for Health Sciences Education, set to open in 2023. This past summer, Creighton blessed the transformative campus project and the builders bringing it to life. Read more about the Werner Center.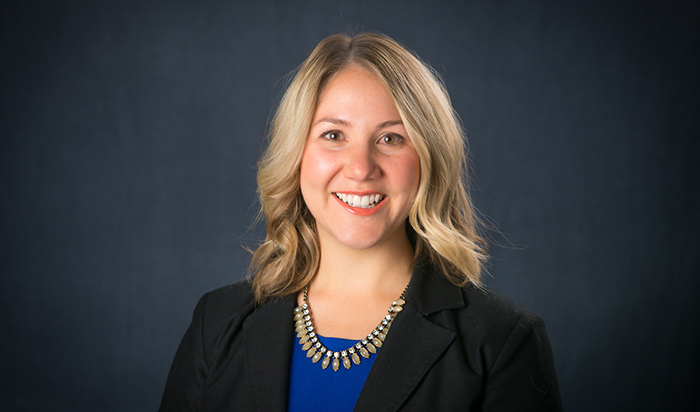 A new Alumni Relations leader
This summer, Sarah Haskell was named Assistant Vice President of Alumni Relations at Creighton University, where she oversees the long-term engagement of nearly 80,000 Creighton alumni. Read more about Haskell.

FALL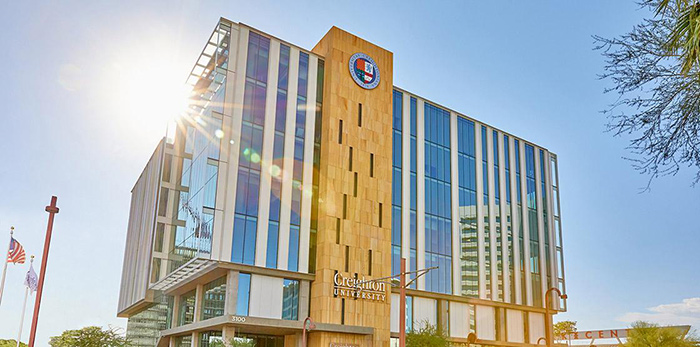 Decade in the desert
This year, Creighton's Phoenix campus celebrated two milestone anniversaries — one year since the opening of the Virginia G. Piper Charitable Trust Health Sciences Building and 10 years since the first 40 Creighton medical students started their third and fourth years at St. Joseph's Hospital. Learn more about the Phoenix campus here.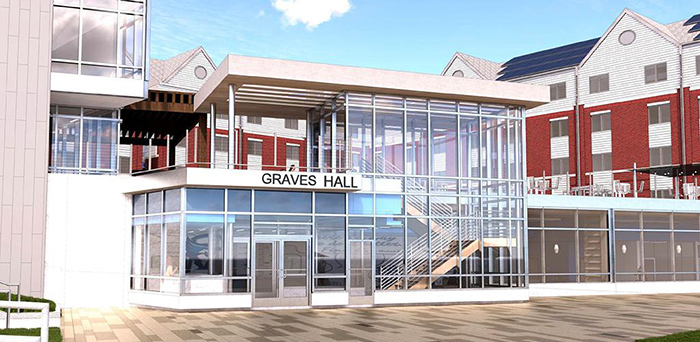 Graves Hall
At Creighton Days, Fr. Hendrickson announced the name of the new dormitory, set to open in fall 2023 — Graves Hall. The hall's namesake is Lee C. Graves, BSBA'80, JD'83, who, along with his wife, Judy Graves, made the lead gift of $12 million to the residence hall set to open in fall 2023 at 23rd Street, south of Burt Street. Read more about Graves Hall.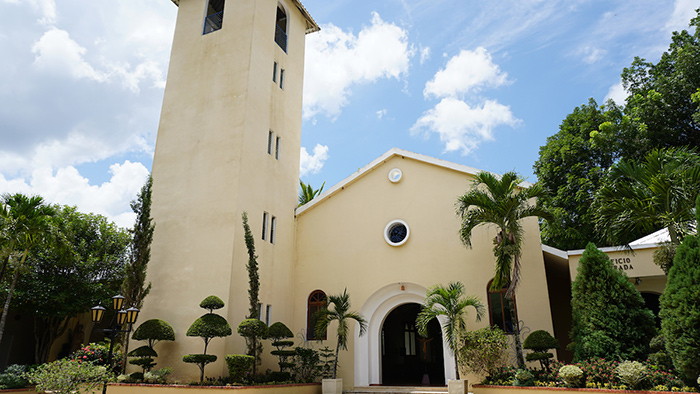 50 years of ILAC
In November, Creighton celebrated the 50th anniversary of its partnership with the Institute for Latin American Concern in the Dominican Republic, with stories of solidarity, reunions of participants and a recreation of a rural medical clinic, among other festivities. Read about the alumni changed by ILAC.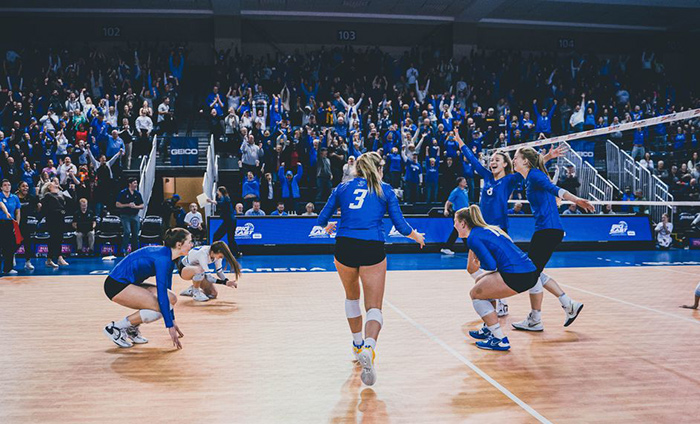 Third straight BIG EAST title
Creighton volleyball continued its BIG EAST streak with its third tournament victory in a row and its eighth in the past nine years, leading to the program's 11th straight NCAA Tournament appearance. Here's how you can support the volleyball program.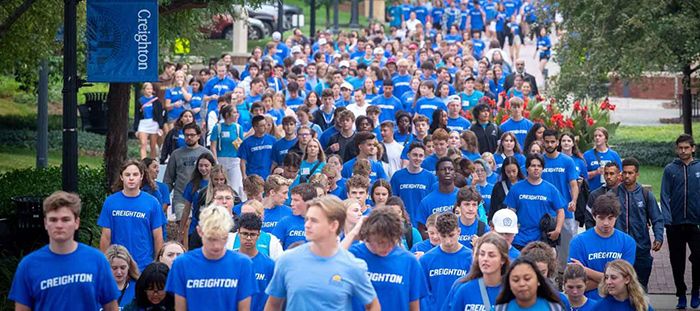 Next Gen Leaders
Creighton took another huge step toward living out its equity, diversity and inclusion goals with the establishment of the Next Generation Leaders program, dedicated to empowering students from underrepresented backgrounds with leadership opportunities and a full four-year scholarship. Read more about the program.
New dean for Graduate School
In December, A. Barron Breland, DM, was named the new dean of the Graduate School, as well as vice provost for Faculty and Academic Affairs. Read more about Dean Breland.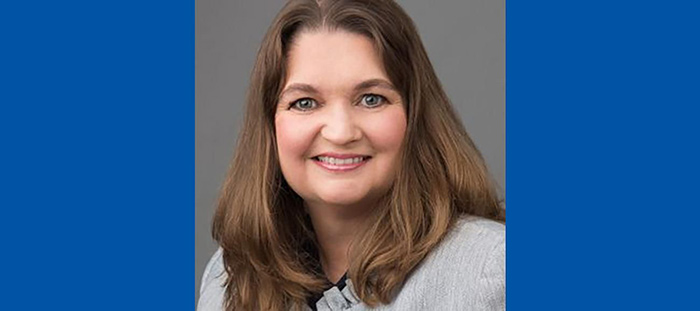 New Dean for CPCE
Creighton also named the new dean for the College of Professional and Continuing Education: Gayla Stoner, PhD, who will begin her tenure on Feb. 1, 2023.. Read more about Dean Stoner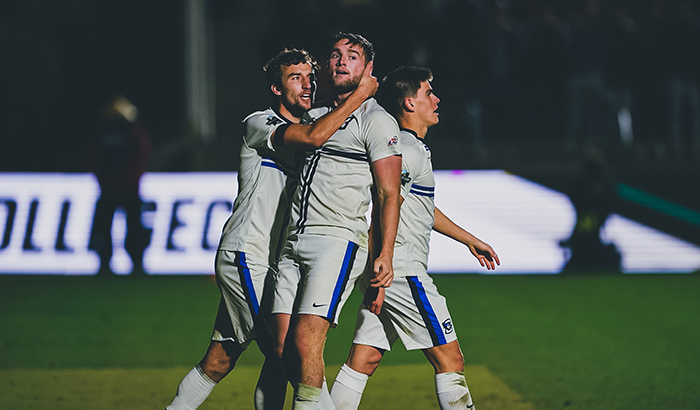 Men's soccer's magical run
In December, the men's soccer team rode a 7-match winning streak into the NCAA College Cup Semifinals, falling just short to Syracuse (who went on to win the 2022 national championship). Here's how you can support the men's soccer program.