Featured Testimonial About Creighton University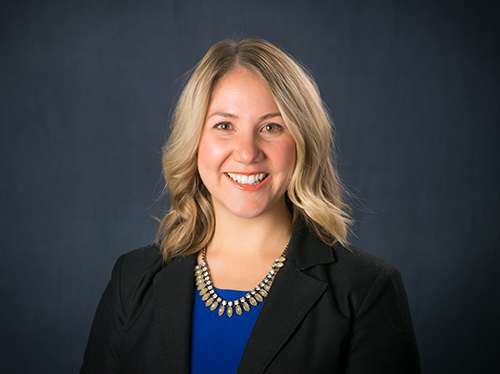 Sarah Haskell has been named Assistant Vice President of Alumni Relations at Creighton University, where she will oversee the long-term engagement of nearly 80,000 Creighton alumni.
Haskell has been with Creighton since 2018. She previously served as alumni director for Creighton's School of Medicine, where she increased alumni engagement at the Omaha and Phoenix campuses; and as alumni director for the College of Arts and Sciences, the oldest and largest of Creighton's nine schools and colleges.
Before arriving at Creighton, Haskell directed alumni engagement and outreach at the Nebraska Alumni Association. During her 7-year tenure, Haskell re-branded and re-launched what would become one of the largest women's alumni programs in the country, the Nebraska Women's Leadership Network. Additionally, she developed an alumni international travel program, managed alumni athletics trips and worked with dozens of alumni chapters and regional groups across the country.
Haskell has also worked in private industry as a marketing and technical strategist at Flywheel, designing success plans to help enterprise-level clients reach their goals.
"Sarah brings a great deal of alumni relations experience to her new role," said Associate Vice President of University Relations Cortney Bauer. "She is a subject-matter expert in the field, with proven success in building programs, networks and opportunities that engage and inspire alumni. Sarah already has strong relationships with members of the University community who are living Creighton's mission every day. She will be an excellent Creighton representative for our alumni across the nation."
Haskell earned an undergraduate degree in journalism and a graduate degree in educational administration from the University of Nebraska – Lincoln.