Stay Connected
As a Heider College of Business alum, you've joined the ranks of service-minded business leaders. You've applied the ethical values of your Jesuit education to real-world practice, promoting justice and improving the world.
Now we ask that you continue your Creighton journey to inspire a new generation of business leaders.
There are many ways not only to stay involved with Creighton, but to ensure that it remains a source of exemplary education for all our students.
Staying connected to this community remains a lifelong opportunity. Thank you for being a part of Creighton.
WAYS TO STAY INVOLVED
Board Members
Gary R. Batenhorst, BSBA'73
David E. Black, BSBA'05
Dana C. Bradford IV, MBA'13
Mary Jo Burke, BSBA'75
Richard M. Coffey, BSBA'60
Daniel J. Davis, BSBA'92
David S. Erker, BSBA'80
John J. Griffith
Mark Hasebroock, MBA'88
Lisa Rater Johnson BSBA'88
W. Todd Johnson
Kevin R. Loberg, MBA'95
John L. Maginn, BSBA'61
Thomas P. McCarthy, BSBA'76
Jeffrey A. McCroy, BSBA'84
Terry J. McClain
William L. McQuillan, BSBA'73
Michael C. Meyer, BSBA'81, MBA'02
Mark Mowat, BSBA'86
John W. Neppl, BSBA'88
Thomas K. Nichting, BSBA'83
Michael J. Remmes, BSBA'84
Patrick J. Riordan, BSBA'84
Gerrit J. Schutte III
Robert T. Slezak, MBA'89
Timothy P. Sullivan, MBA'97
Michael A. Summers, BSBA'87
Paul J. Thompson, BSBA'84
Patricia Greco Wiederholt, BSBA'74
Jennifer Wede Tippins, BSBA'04
Richard A. Witt, BSBA'74
Gary K. Witt
Lyn Wallin Ziegenbein, JD'77
Contact Alumni Relations
University Relations
Alumni Relations Office
402.280.2222
alumni@creighton.edu
Creighton Alumni Representative
Heider College of Business News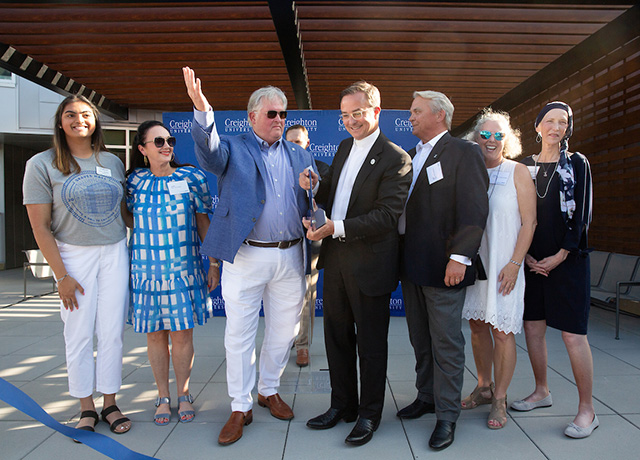 A few days before 400 freshman students moved into Graves Hall, a few hundred alumni, faculty, staff and friends joined Creighton leadership and the families of the project's lead donors for a grand opening.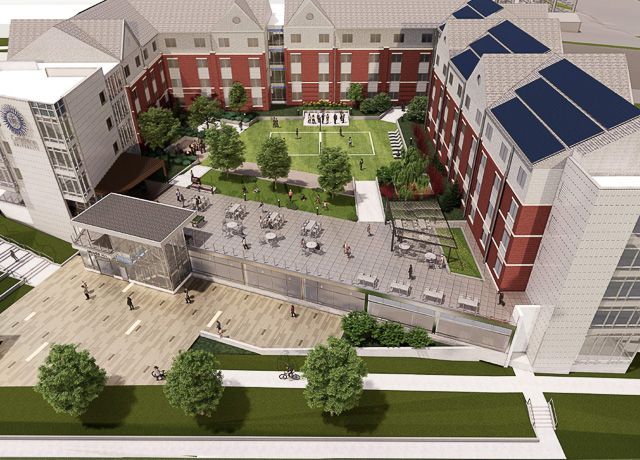 The soon-to-open new residence hall Graves Hall has a courtyard, and that courtyard now has a name — the Simpson Family Courtyard. The courtyard is named after Kathy and Jim Simpson, BA'80, the longtime donors who made the lead gift to the space.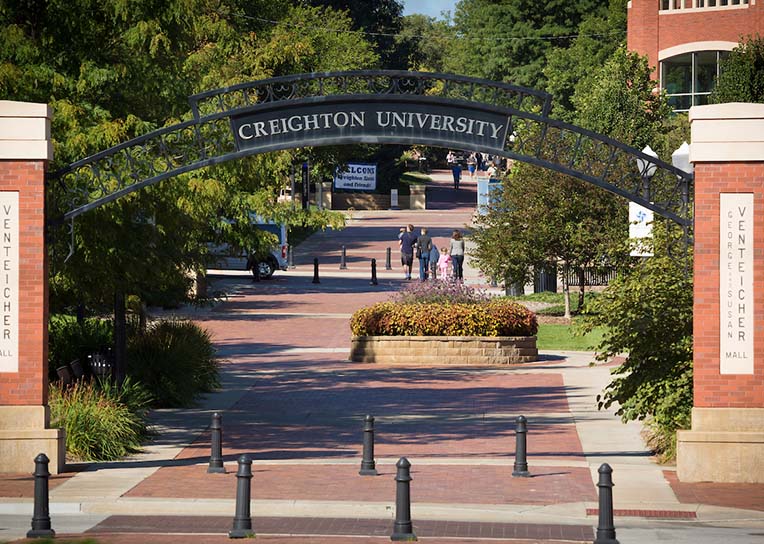 Brittany, BSHS'06, OTD'06, and Adam Stryker, BSBA'03, took the jesuit values learned at Creighton to heart when opening their practice, Orthopedic Motion. They have partnered with Creighton students and graduates to help carry on their mission here at their Omaha office as they run their location in Las Vegas, NV.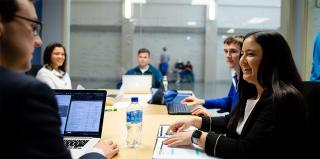 Creating access and opportunity for the leaders of tomorrow.
Support the real-world experiences that help our students thrive.