Stay Connected
As a Heider College of Business alum, you've joined the ranks of service-minded business leaders. You've applied the ethical values of your Jesuit education to real-world practice, promoting justice and improving the world.
Now we ask that you continue your Creighton journey to inspire a new generation of business leaders.
There are many ways not only to stay involved with Creighton, but to ensure that it remains a source of exemplary education for all our students.
Staying connected to this community remains a lifelong opportunity. Thank you for being a part of Creighton.
WAYS TO STAY INVOLVED
Board Members
Gary R. Batenhorst, BSBA'73
David E. Black, BSBA'05
Dana C. Bradford IV, MBA'13
Mary Jo Burke, BSBA'75
Richard M. Coffey, BSBA'60
Daniel J. Davis, BSBA'92
David S. Erker, BSBA'80
John J. Griffith
Mark Hasebroock, MBA'88
Lisa Rater Johnson BSBA'88
W. Todd Johnson
Kevin R. Loberg, MBA'95
John L. Maginn, BSBA'61
Thomas P. McCarthy, BSBA'76
Jeffrey A. McCroy, BSBA'84
Terry J. McClain
William L. McQuillan, BSBA'73
Michael C. Meyer, BSBA'81, MBA'02
Mark Mowat, BSBA'86
John W. Neppl, BSBA'88
Thomas K. Nichting, BSBA'83
Michael J. Remmes, BSBA'84
Patrick J. Riordan, BSBA'84
Gerrit J. Schutte III
Robert T. Slezak, MBA'89
Timothy P. Sullivan, MBA'97
Michael A. Summers, BSBA'87
Paul J. Thompson, BSBA'84
Patricia Greco Wiederholt, BSBA'74
Jennifer Wede Tippins, BSBA'04
Richard A. Witt, BSBA'74
Gary K. Witt
Lyn Wallin Ziegenbein, JD'77
Contact Alumni Relations
University Relations
Alumni Relations Office
402.280.2222
alumni@creighton.edu
Creighton Alumni Representative
Heider College of Business News
This fall, a Creighton Heider College of Business alumna saw her credit as executive producer of a big-budget studio picture, the new-to-theaters Clifford the Big Red Dog.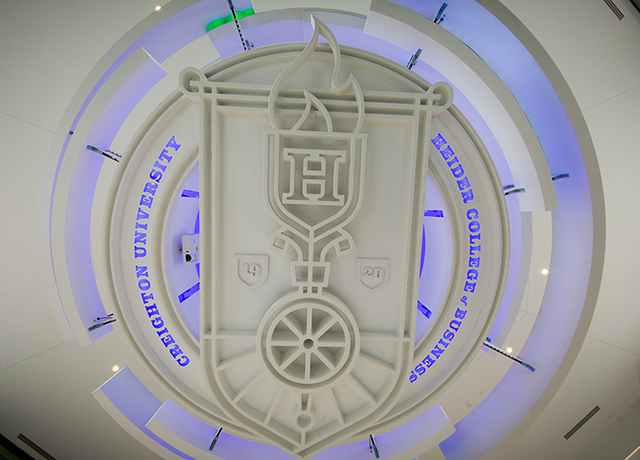 Check out the beautiful enhancements to the Harper Center — supported by the vision and transformative generosity of Scott and Cindy Heider, Mary Heider and Mark Heider.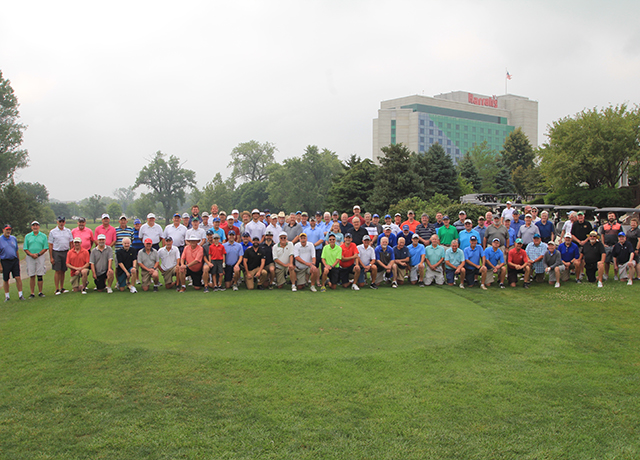 A golf tournament for Creighton alumni and friends started as a small operation. But nearly 50 years later, the Carroll Open is still going, stronger than ever.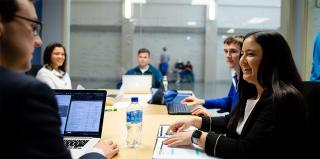 Creating access and opportunity for the leaders of tomorrow.
Support the real-world experiences that help our students thrive.