Meeting a need
When you give to the Heider College of Business, you help us meet our greatest and most urgent areas of need.
You support scholarships, mission, academics, programs and all other efforts that reinforce the Creighton experience for hundreds of business students.
You foster the talent of some of the best business faculty in the nation.
You fuel a top-tier business education — ranked in the top 2% by the Association to Advance Collegiate Schools of Business International.
Heider College of Business
Bringing leaders of tomorrow to Omaha from all over the country.
80%
from out of state
More than 80% of Heider College of Business students come from out of state.
80%
from out of state
Nearly 80% of Heider College of Business graduates come from out of state, and more than 40% stay in Nebraska after graduation.
99%
success rate
About 99% of our graduates are employed or enrolled in graduate school within six months of graduation.
A world-class business education
Business is more than a series of transactions, and a Heider College of Business education strives to be more than a degree. We are a community driven by our values and committed to service in the world of business.
Our namesake, Creighton alumnus Charles "Charlie" Heider, BSC'49, HON'10, and his wife, Mary, valued ethical leadership — a responsibility we've held close since 1920.
As our alumni know, our students receive a transformative education from a Jesuit university renowned for developing ethical and socially responsible leaders.
Today, there are more than 10,000 Creighton business alumni making a difference in the world. And we mean to make thousands more — forming future leaders in the Jesuit tradition.
Contact a Director of Development
Rich McCormick
Senior Director of Development, Heider College of Business
RichardMcCormick@creighton.edu
402.280.3483
Katrina Spiess
Senior Director of Development, Heider College of Business and School of Medicine
Kspiess@creighton.edu
402.280.5286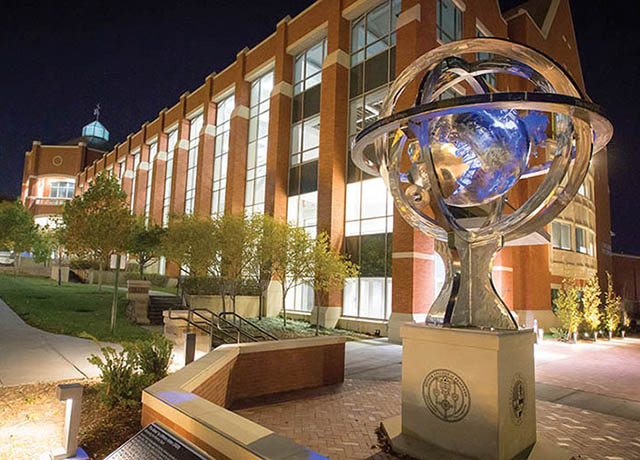 Expanding our impact in the Heider College of Business
The expanded Harper Center will accommodate up to 1,500 students, a 33% increase in the number of extraordinary Heider College of Business-educated students that our communities—and our world—demand.
Read the story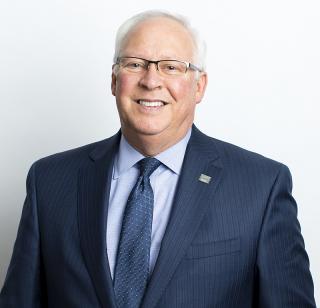 A stronger network
"Through your words, recommendations and contributions of time, expertise and investment, you not only strengthen the impact our students, alumni and faculty can make in the world; you continue to provide the connections that make our network stronger."
— Anthony R. Hendrickson, PhD, Dean of the Heider College of Business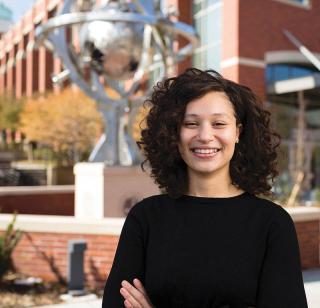 CHANGING SOMEONE'S LIFE
"You are supporting so many opportunities, and you are inspiring us to make the most of every one of them. I work as a student caller with the Creighton Phonathon, and I will tell you what I tell people over the phone — 'When you make a gift to Creighton, you might not know whose life you're changing, but you are changing someone's life.'"
— Jada Glover, Heider College of Business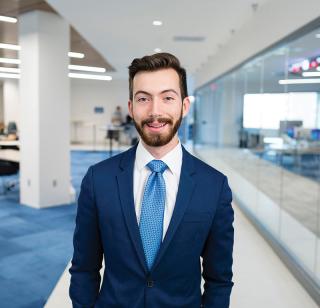 Doing some good
"Looking back to when I first started at Creighton, I see that I've grown more confident in my strengths and more certain of how best to use them. Any college matures students to an extent. But Creighton — with its Jesuit values, great resources and amazing professors — sends you into the world fully prepared and ready to do some good."
— Kevin Zeller, Heider College of Business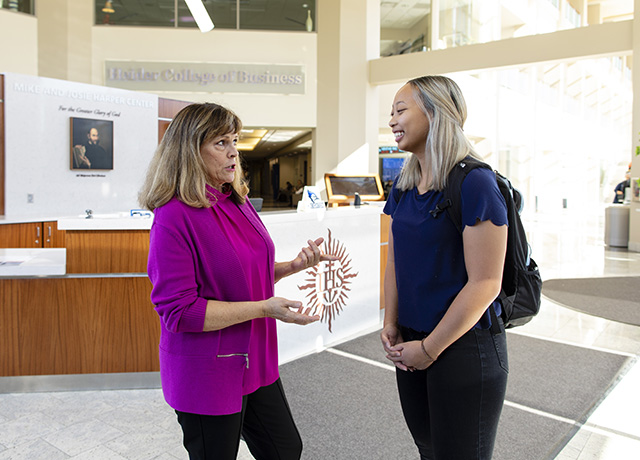 The Heider Mindsets
One hundred years after its founding in 1920, Heider College of Business has reinvented its curriculum to bring out the very best in our students.
Read the story