A vision for Creighton
Creighton is a world-class academic institution recognized for excellence in teaching, learning and research, and enriched by a centuries-long tradition of Jesuit, Catholic education.
With our depth and breadth in the liberal arts, distinctiveness in the health sciences, preeminence in law and real-world innovation in business, we're ready to advance the University's standing and influence — locally, nationally and globally.
Leading the way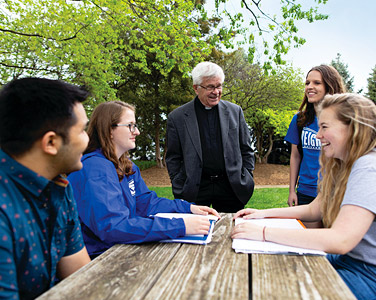 A dynamic vision guides our path forward. And we call on our alumni and friends to help us lead the way as Creighton continues to:
Form critical thinkers through the power of a Jesuit education.

Increase access to that education for our high-achieving students through scholarships.

Expand Creighton's influence with campuses in Omaha and Phoenix. Expand our reach with professional, corporate and health care partners throughout the country.

Innovate in interprofessional education and collaborative health care among our health-science-based schools

Expand our world-class business education.

Passionately pursue our Jesuit, Catholic mission, with a special concern for diversity, inclusion and a more just, reconciled and sustainable world.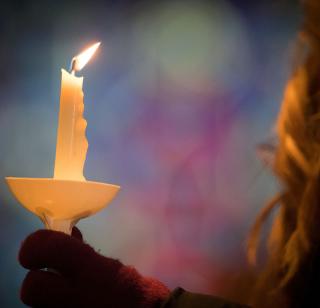 Lighting the way
Creighton University's strategic plan illuminates a bold vision that strengthens our core mission, one enriched by a tradition of Jesuit, Catholic education more than four centuries in the making.
Creighton's health sciences campus in Phoenix
The 183,000-square-foot campus — opening in 2021 at Park Central in midtown Phoenix — will be home to a four-year medical school and accommodate nearly 900 students, including future physicians, nurses, occupational therapists, physical therapists, pharmacists and physician assistants.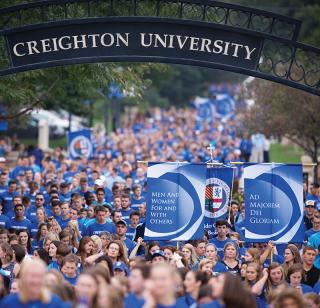 History, values, mission
More than 140 years of history built on the foundation of a single generous act. Learn how Creighton's future will be fueled by our history, values and mission.
Meeting tomorrow today
At University Relations, we serve alumni, parents, friends, employees and others who want to stay involved and invested in Creighton. Through giving, our Creighton community keeps the University thriving. Here's what your generosity supports:
A bolder tomorrow
Creighton is rising. Our coming years will be defined by growth and innovation, along with a nimble, open-minded approach to the challenges we face. As a national university, we will continue to extend our reach and influence. In all areas, we will act boldly, and we will act with purpose.
A future fueled by history
We believe that foresight starts with reflection. We derive the boldness of our vision from the strength of our values, history and traditions. As the University adapts to a changing world, we're even more committed to everything that makes Creighton, Creighton. We will embrace our Jesuit mission, fortify our foundations, and we will thrive because of it. The deeper our roots, the farther our reach.
Learn more about our history and tradition.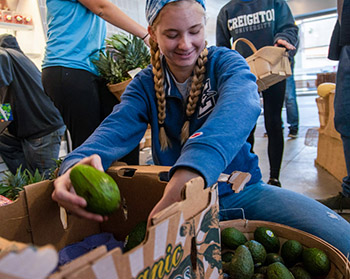 Our students
Creighton exists for the students. Period. Every choice we make and action we take will be guided by our care and concern for the thousands of students who call Creighton home. We crystalize this commitment in our key campaign priorities of mission and academics, the student experience and, our No. 1 priority, scholarships, which drive access and opportunity for our tremendous students.
Learn more about our fundraising priorities.
Service and compassion
Creighton's mission is rooted in the Jesuit, Catholic values of service. We're not just creating college graduates; we're forming agents of change. A Creighton education goes beyond the degree, beyond attaining the academic credentials required for a successful career. A Creighton education allows students to embrace a personal mission of service and compassion, with a deep and abiding desire to improve our communities, our world, our future.
Learn more about Creighton's mission.
For more information, please contact University Relations at 402.280.2740, or email us at alumni@creighton.edu or giving@creighton.edu. You may also view our staff directory.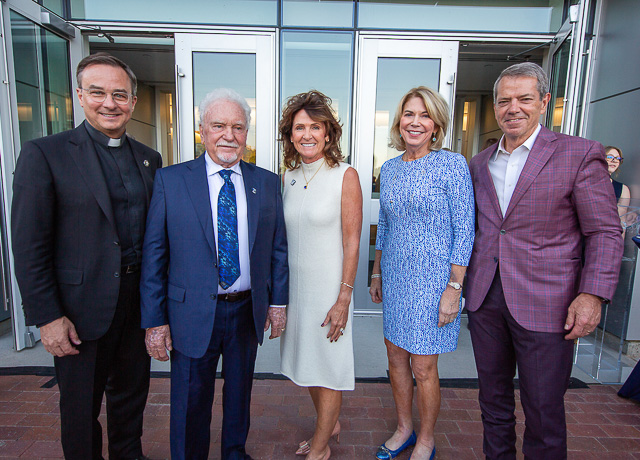 In September, about 100 Creighton alumni, friends, faculty, staff and community leaders — including Nebraska Gov. Jim Pillen and Omaha Mayor Jean Stothert — celebrated the opening of the CL and Rachel Werner Center.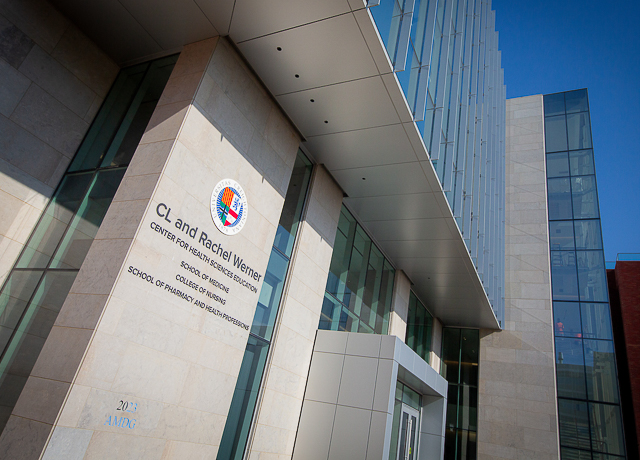 The donor-driven CL and Rachel Werner Center for Health Sciences Education — which broke ground in 2021 — is student focused, with nearly every square foot of the facility dedicated to classrooms, collaboration and hands-on learning.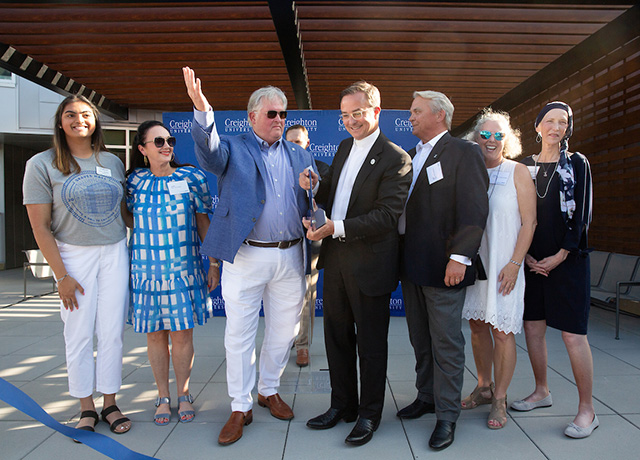 A few days before 400 freshman students moved into Graves Hall, a few hundred alumni, faculty, staff and friends joined Creighton leadership and the families of the project's lead donors for a grand opening.