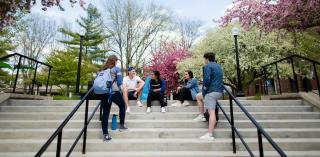 Helping our students thrive
Rooted in our Jesuit traditions, the Dean's Fellows Program connects students with faculty, staff and alumni, giving them access to life-changing opportunities in and out of the classroom.
In this four-year program, students work closely with Dean Bridget Keegan, PhD, MA, and members of her leadership team, building connections and developing their own leadership skills through undergraduate research, international travel and local community engagement.
Donors to this program help cover the costs of travel, study-abroad stipends, research and the $1,000 scholarships our fellows receive toward enrollment in the College of Arts and Sciences graduate program.
When you make a gift to the Dean's Fellows Program, you ensure that we can continue to offer our tremendous students what they need to thrive — personally, professionally and spiritually.
This program has given me the skills and values to be a great Ignatian leader and prepared me for life after graduation.
— Chelsea Nicholson, Dean's Fellow
College of Arts and Sciences — By the Numbers
Great education. Great outcomes.
11:1
student-to-faculty ratio
Creighton has an 11:1 student-to-faculty ratio, allowing an intimacy of education with a wide range of excellent outcomes.
#1
in Goldwater Scholarships 
Creighton is the No. 1 producer of Goldwater Scholars among Catholic universities.
99%
success rate
About 99% of our alumni are employed or pursuing an advanced degree within six months of graduation.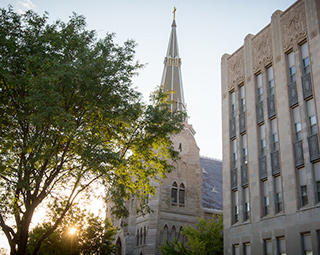 Jesuit education has always been rooted in the liberal arts. It's our tradition. It's our strength. Now, it's our way forward.
A foundation in the liberal arts has never been more essential. The humanities are an ideal training ground for our students to achieve personal and professional growth before they set forth in the world.
Through a College of Arts and Sciences education, our students gain a more profound sense of themselves and the world around them.
You can help us keep this transformative education thriving. You can make a difference today!
Contact a Director of Development
Michael O'Malley
Senior Director of Schools and Colleges Team, Graduate School, College of Arts and Sciences, College of Professional and Continuing Education
MichaelOMalley2@creighton.edu
402.280.2169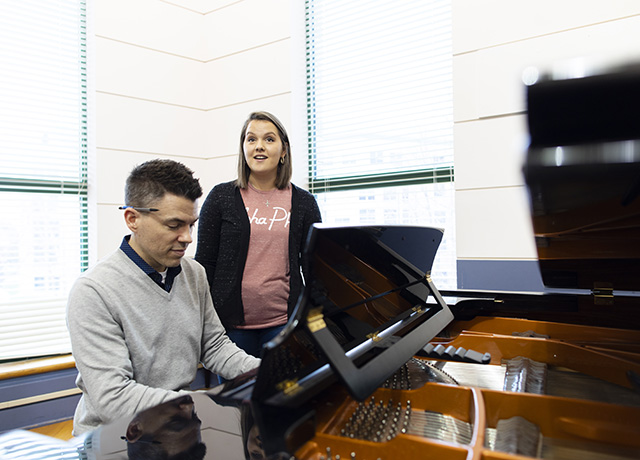 The key to harmony in major and minor
Scholarships allowed Maggie Brueck to make the most of her passions in music and psychology.
Read the story