Meeting a need now
When you give to the College of Arts Sciences, you're helping us meet the most urgent needs and opportunities of our students, faculty and staff. By supporting the College of Arts and Sciences' general or faculty development funds ...
You're supporting undergraduate learning.
You're helping us recruit and retain talented faculty and staff for our many departments and programs.
You're giving us the flexibility to respond now.
With your support, we'll continue to make this singular experience possible for thousands of students as they pursue an education rooted in the humanities and enriched by our Ignatian tradition.
College of Arts and Sciences — By the Numbers
Great education. Great outcomes. The Creighton way.
11:1
student-to-faculty ratio
Our 12:1 student-to-faculty ratio allows an intimacy of education reflected in our excellent student outcomes.
#1
in Goldwater Scholarships 
Creighton is the No. 1 producer of Goldwater Scholars among Catholic universities.
100%
success rate
All alumni are employed or earning an advanced degree within six months of graduation.
Jesuit education has always been rooted in the liberal arts. It's our tradition. It's our strength. Now, it's our way forward.
A foundation in the liberal arts has never been more essential. The humanities are an ideal training ground for our students to achieve personal and professional growth before they set forth in the world.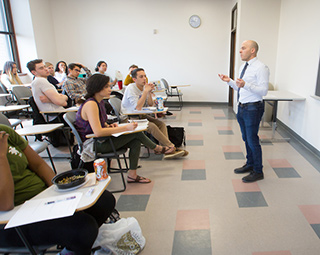 That's why we're dedicating new efforts for collaboration across disciplines — such as the Kingfisher Institute for the Liberal Arts and Professions — and exploring new forms of interprofessional education across all schools and colleges.
As Creighton alumni know, we teach our students not just the material of their chosen degree but something far more foundational: How to think more completely.
Through a College of Arts and Sciences education, our students achieve a deeper insight, gaining a more profound sense of themselves and the world around them.
You can help us keep this transformative education thriving. You can make a difference today.
Contact a Director of Development
Michael O'Malley
Senior Director of Schools and Colleges Team, Graduate School, College of Arts and Sciences, College of Professional and Continuing Education
MichaelOMalley2@creighton.edu
402.280.2169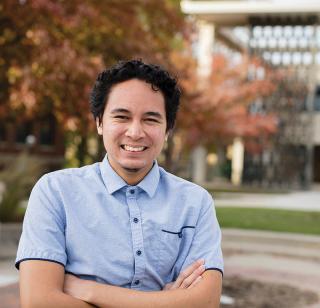 Support that changes lives
"My family and I are so grateful for your generosity. It's changed our lives. It really makes me happy to know that there are people out there supporting students like me. Creighton alumni really care about the school and what it did for them. Now, for them to pay it back for our generation, that's really amazing."
— Kahiau Cockett-Nagamine, College of Arts and Sciences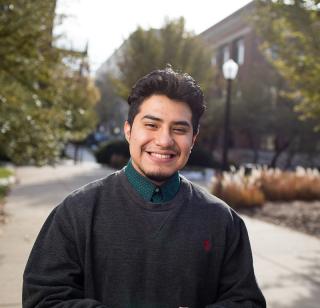 Finding my path
"I'm so grateful to our donors for making my Creighton experience possible. I can't imagine having picked any other college. I'd be an entirely different person.
"I think of all my great Creighton experiences — working with the Creighton Intercultural Center, taking service trips through the Schlegel Center for Service and Justice. This education shows you how to harness your own gifts. It shapes your path. It gives you a sense of who you are."
— Efren Garcia, College of Arts and Sciences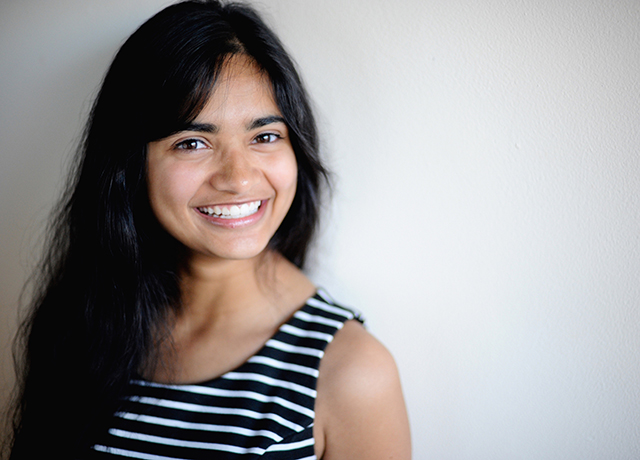 How scholarships change our students' lives
Every day, we speak with students about how scholarships have made their Creighton experience possible, how they've changed their lives and the lives of their families.
Read the story