The BIG EAST
Our move to the BIG EAST Conference in 2013 brought an unprecedented level of national attention — to Creighton and Omaha.
It also created countless opportunities for our nearly 300 student-athletes, who have access to some of the best coaches, faculty and facilities in the nation.
We know it takes more than great skills to compete. It requires endurance. And our endurance is fueled by you, with your support of capital projects, travel costs, staffing and, of course, scholarships.
Athletic scholarships are a massive part of our success. They not only solidify our commitment to our student-athletes; they give them what they need to perform at their best — on the playing field and in the classroom.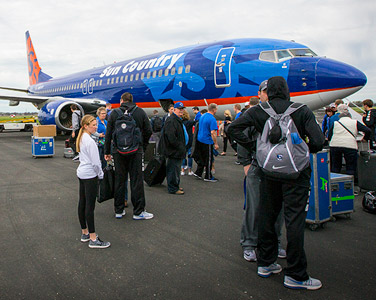 Keeping us competitive
Multiple programs have competed in the NCAA Tournament, continuing the University's 30-year streak with at least one NCAA Tournament team.
With your continued support, Creighton can continue to recruit, develop and graduate leaders for life. We can build the next generation of champions, all the while keeping our competitive edge against our BIG EAST rivals.
Creighton Athletics
It's about more than sports. Our student-athletes are committed to community, service and academic excellence. And every step of the way, they're supported by one of the nation's best fan bases.
96%
success rate
Creighton has a 96% success rate for our student-athlete graduates.
5,000
hours
Athletics staff and student-athletes have completed 5,000 hours of community service.
#5
in the nation
Creighton is No. 5 in the nation for average home attendance at men's basketball games.
I have coaches and faculty who don't just care about me as a student. They care about me as a person. They take the time to understand what I want to do with my life, and they are helping me get there.
— Kollyn Weimer, student-athlete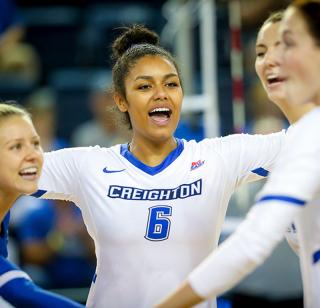 Creighton Athletics
Our move to the BIG EAST is more than an honor for our athletics program. It's a testament to the level of our academics and reputation throughout the country.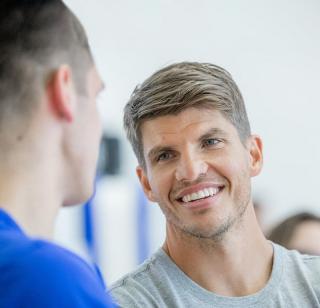 The Jesuit Way
"I'm so grateful that I went to Creighton for so many reasons. I got a great education, and I have great relationships and great memories from being there. One of the values that Creighton instilled in me is that we're supposed to be leaders in culture. We're supposed to be people at the front, standing for and with others. That's what the Jesuits show us to do. That's the Jesuit way — to find the broken, to find the marginalized voices. And you stand with them, and you support them. That's what we're called to do in life."
— Kyle Korver, BA'03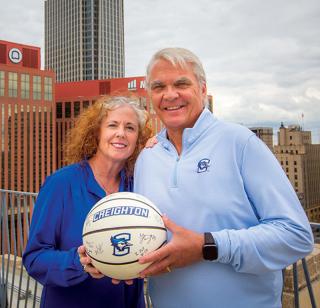 Champions Circle
Members of Creighton's giving society the Champions Circle help ensure that our Bluejays not only excel as athletes but as service-minded scholars who give back to the community that supports them. Through their commitments, our donors help us sustain a level of excellence we could never achieve on our own.
Interested in learning more about the Champions Circle?
Contact us