Featured Testimonial About Creighton University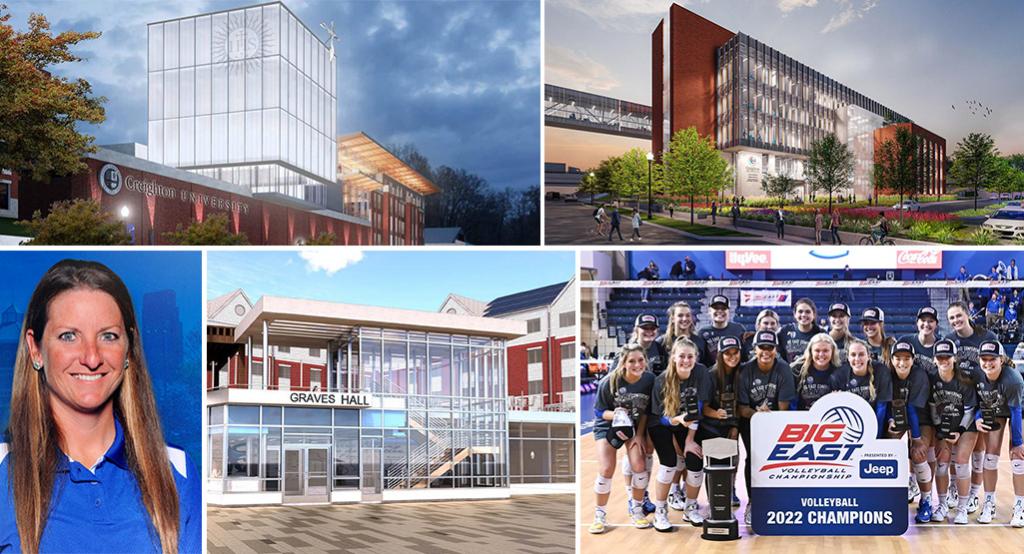 This is going to be another big year for Creighton University, a time of significant growth and progress.
"As it did in the 1960s, a lot has happened at Creighton in a very quick timeframe," Creighton President the Rev. Daniel S. Hendrickson, SJ, PhD, recently said. "Creighton continues evolving and extending its mission creatively and concisely."
There are countless things for Bluejays to be excited about in 2023, but we wanted to limit it to a short list of some of the most notable changes, additions and events the year will bring. Here are five (in roughly chronological order).
What about Creighton are you most excited for in 2023? Let us know by contacting micahmertes@creighton.edu.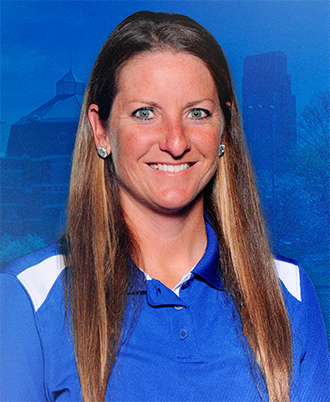 * * *
New season, new coach
Creighton is just about to start a new softball season with a new head coach (and just the third in the team's history) — Krista Wood.
Wood has spent the past eight seasons as head coach at South Dakota State, where she led the Jackrabbits to a 238-164 record and earned Summit League Coach of the Year accolades in 2018, 2021 and 2022.
"I know that Creighton has a strong tradition of excellence not only in softball, but across the entire Bluejay Athletic Department," said Wood, a native of Missouri Valley, Iowa. "This is a phenomenal opportunity for me being so close to home and return to an area I am very familiar with. I want to thank Athletic Director Marcus Blossom for putting his trust in me to lead this program."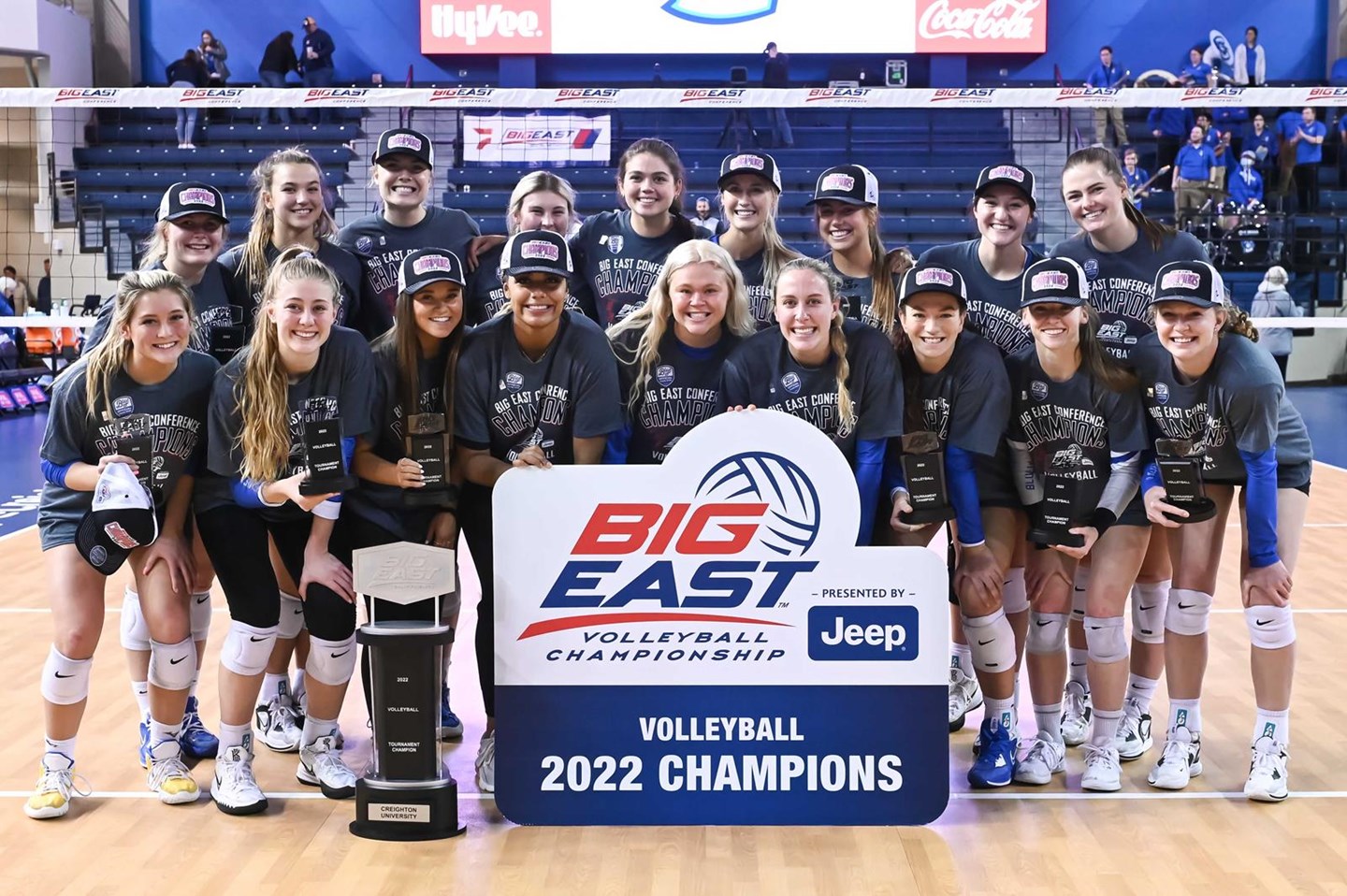 10 years in the BIG EAST
On July 1, 2013, Creighton officially became a member of the BIG EAST Conference. The move brought an unprecedented level of national attention to Creighton while continuing our programs' long history of success. For more than 30 years, at least one Creighton team has competed in an NCCA Tournament.
Creighton's membership in the Conference continues to create many opportunities for our nearly 300 student-athletes, who have access to some of the best coaches, faculty and facilities in the nation. Last year, the University further deepened its ties to the Conference when Creighton President the Rev. Daniel S. Hendrickson, SJ, PhD, was elected to a two-year term as chair of the BIG EAST Conference Board of Directors.
Given the incredible run of multiple programs since Creighton joined the Conference, we believe some of our greatest successes lie ahead — in the BIG EAST and beyond.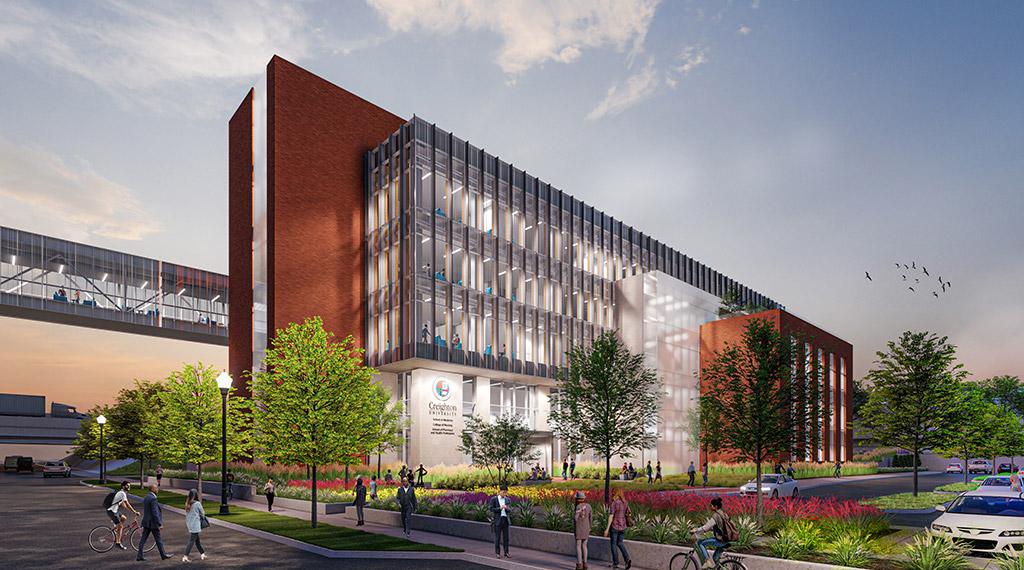 Opening of the CL and Rachel Werner Center
The CL and Rachel Werner Center for Health Sciences Education, coming to Creighton this fall, is the brick-and-mortar embodiment of the health sciences education Creighton embraces, an interprofessional model that improves the lives of patients and practitioners alike.
The School of Medicine's home will serve as a health sciences hub, with active-group classrooms and a simulation center bringing together medical, nursing, physician assistant, occupational therapy, physical therapy, pharmacy, behavioral health and other students.
"With the CL and Rachel Werner Center and the health sciences campus in Phoenix, Creighton is ensuring that we have world-class facilities to go with the world-class instruction our students receive." — School of Medicine Dean Robert "Bo" Dunlay, MD'81
Read more about the Werner Center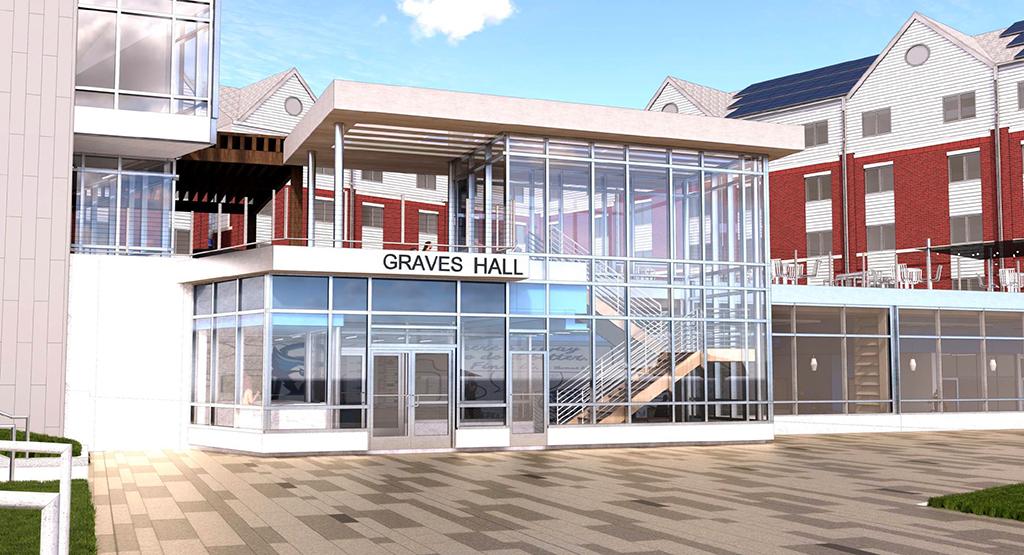 Opening of Graves Hall
The 400-student Graves Hall, opening this fall, will be the first residence hall built exclusively for first-year students since the 1960s, and the first residence hall of any kind built since 2006. The $37 million project broke ground in the fall of 2021.
The residence hall will be divided mostly into four-person suites. Each will have two bedrooms, two living spaces and a shared bathroom. Each floor will have kitchenettes and space for student development programs. The building will also have a larger kitchen on the second floor for all students.
The residence hall's programming will include dedicated interfaith spaces and amenities supporting student development, wellness and academics.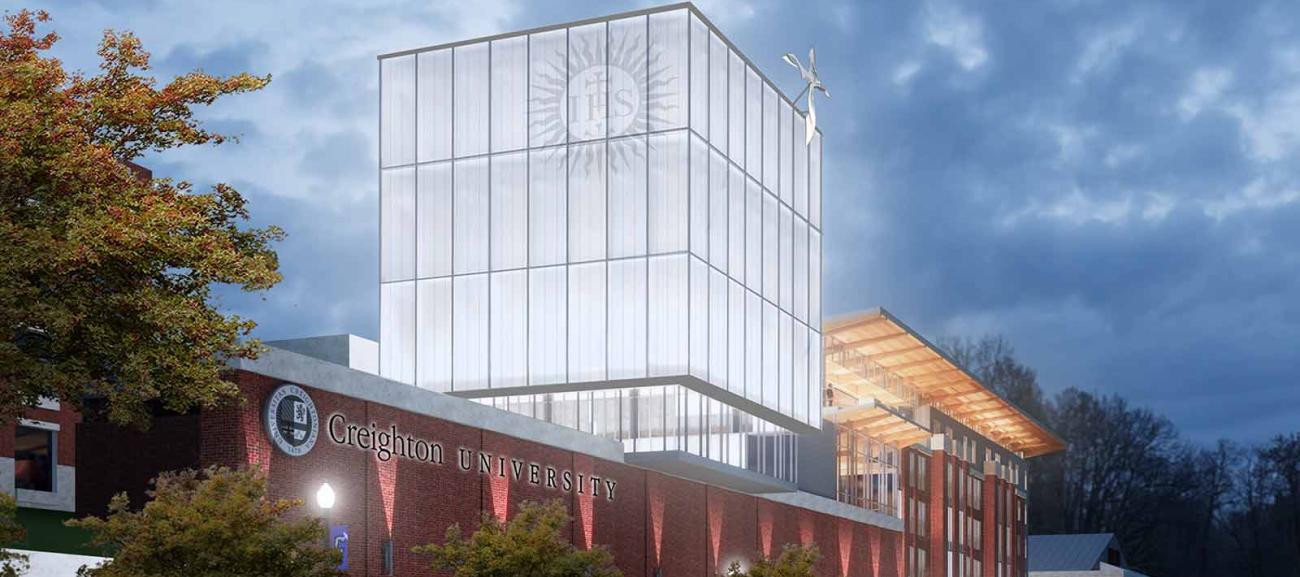 The Jesuit Residence
The Jérôme Nadal, S.J., Jesuit Residence isn't expected to be completed until the 2023-2024 academic year, but all year long we'll be able to watch the beautiful new building take shape along 24th Street at the east edge of the Jesuit Gardens, behind Creighton Hall and St. John's Church.
The residence will be home to Jesuits who live, serve and work on campus as instructors, pastors, chaplains and University administrators and staff. The 37,779-square-foot building will be accessible to students, faculty, staff, alumni and Omaha partners for Mass, spiritual counseling and other mission-based programs. The residence will include 28 bedrooms for Creighton Jesuits, as well as a 1,015-square-foot chapel, a dining hall, library and several spaces for spiritual activities.
"Students and campus visitors often tell me that Creighton University 'feels like home.' One of the main reasons they feel at home here is the Jesuit community at the heart of our campus and our mission." — Fr. Daniel S. Hendrickson, SJ, PhD