Where bold ideas thrive
The IDEA Hub is Creighton's hotspot for innovation, an open environment for students to implement fresh and exciting ideas. Using the latest technology, the lab brings together communities across campus to collaborate and make bold ideas come to life.
The IDEA Hub gives students the resources to conduct meaningful research, develop new prototypes and explore the growing potential of technology to address global crises.
The IDEA Hub also hires interns — and from all colleges and programs, not just those with a technology background. IDEA Hub interns have been placed with top companies in financial services, technology research and space exploration with 99.9% of graduates placed within six months.
Your gift will support our mission of meeting the moment through innovation. Funds will directly impact students by providing internships, materials and more.
Thank you for keeping Creighton at the cutting edge of education!
How your gift helps the IDEA Hub
$25
pays for materials for ongoing intern projects
$100 
helps pay for new lab equipment
$1K
supports a IDEA Hub STEM community outreach event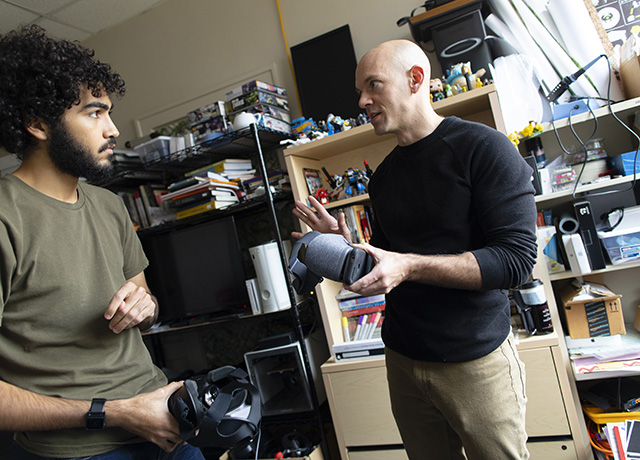 We specialize in robot-proofing
Career prep for students is important, but how can we prepare them for jobs that don't even exist yet?
Read the story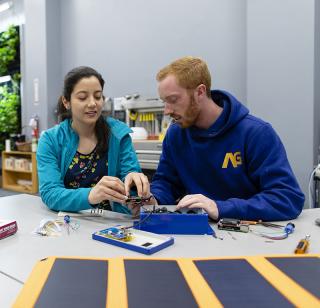 IDEA Hub
Creighton's IDEA Hub is a free, open environment for members of the Creighton community to implement innovative ideas. Utilizing the latest tech, the lab is a collaborative space to create, to learn, to grow. Learn about how we got started and our many exciting projects and collaborations.